Star Ratings
| | |
| --- | --- |
| | Amazing |
| | Well good |
| | Fun |
| | Meh |
| | Rubbish |
| | | |
| --- | --- | --- |
| LFF: Never Let Me Go | | |
Written by Selina Pearson
Wednesday, 13 October 2010 19:36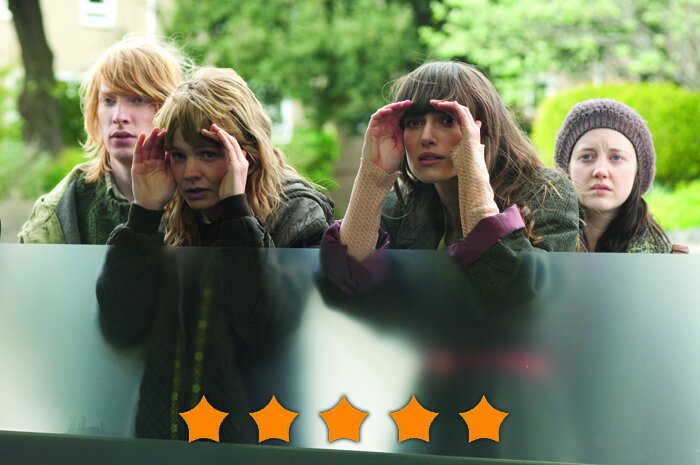 Director: Mark Romanek
Cast: Carey Mullingan, Keira Knightley, Andrew Garfield
Showtimes
This year, the opening film of the London Film Festival is the screen adaptation of Kazuo Ishiguro's best-selling novel, Never Let Me Go. In the introduction, we are told that a scientific breakthrough has led to a dramatic increase in life expectancy to beyond 100 years. It seems, however, that this longevity has come at a price.

Kathy (Mulligan) reflects on her life, and relates the memories of her unusual upbringing. The children of Hailsham boarding school are taught that they are special, encouraged in arts and sport. They are well taken care of and lovingly sheltered by their elders.

We follow the relationships of the young pupils, focussing on friends Kathy, Ruth and Tommy. As the children grow older and learn more about themselves, the three form complex relationships. The children move on to the next stage of their lives; things are strained between tempestuous Ruth (Knightley) and placid Kathy, stemming from their relationship with Tommy (Garfield).

Romanek's film deals with themes of jealousy, selfishness, sacrifice and heartbreak. The drama taking place against this dystopian backdrop deals with concepts of life and death over a contracted timespan; an achievement for screenwriter Alex Garland. The three leads are outstanding. Mulligan and Knightley at their tender ages have both been Oscar nominated, and Andrew Garfield cannot be far behind after his emotive performances in this and The Social Network. Made with a reverence for the source material, Never Let Me Go is a beautiful and lovingly made production in pretty much every respect.

VERDICT

A moving film of life, death, love and loss, Never Let Me Go is truly captivating cinema.
Your rating
( 1 Vote )