Star Ratings
| | |
| --- | --- |
| | Amazing |
| | Well good |
| | Fun |
| | Meh |
| | Rubbish |
| | | |
| --- | --- | --- |
| LFF: The American | | |
Written by Selina Pearson
Saturday, 16 October 2010 11:33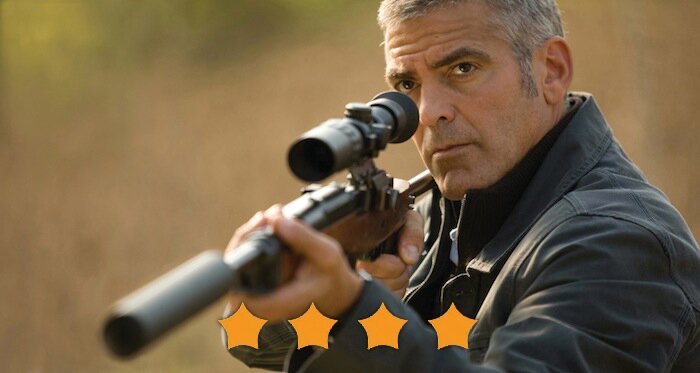 Director: Anton Corbijn
Cast: George Clooney, Thekla Routen, Violante Placido
Showtimes
One might be forgiven for thinking that this film fits into the Bourne niche, now that Greengrass and Damon have decided to quit. It doesn't. What is does have is a world-weary George Clooney as a grey-haired assassin and weapons expert.

After having his peaceful Swedish sanctuary violated, Jack (Clooney) quite literally comes in from the cold. His handler in Rome still has a job he wants Jack for. Eager to avoid attention, Jack takes the job, then goes and hides out in a small Italian town, where he tries not to be mistaken for a tourist.

During his sluggish small-town life, Jack, ever conscious of his need to remain isolated, begins to interact with the locals. The priest won't take no for an answer and his favourite prostitute is getting increasingly attached to him. As he starts connecting with the people around him, an enigmatic women approaches him for a specialised weapon. Amidst these contradictions, he realises his desire to leave this life of loneliness.

The American is a slow and methodical film, driven by Clooney's stoic protagonist. Unlike Bourne or Bond, it's short on action, which will frustrate many who aren't prepared for Corbijn's pace.

But the film as a whole is quite beautiful. Not as good as the director's debut film Control, but there is definitely something captivating about its drawn-out narrative. It's more of a treatise on loneliness than the adventures of an assassin. And it's all the better for it.

VERDICT

The American sticks to its sedated guns for a slice of sleepy but sure-footed cinema.
Your rating
( 1 Vote )