Star Ratings
| | |
| --- | --- |
| | Amazing |
| | Well good |
| | Fun |
| | Meh |
| | Rubbish |
| | | |
| --- | --- | --- |
| LFF: An Education | | |
Written by Ivan Radford
Thursday, 22 October 2009 16:23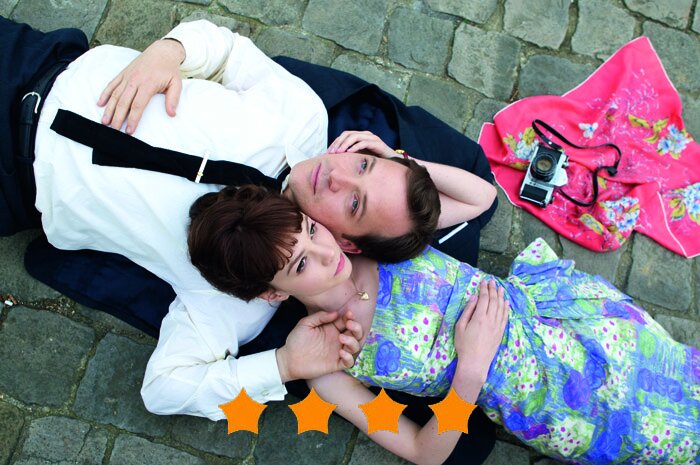 Director: Lone Scherfig
Cast: Carey Mulligan, Peter Sarsgaard, Dominic Cooper, Rosamund Pike, Alfred Molina, Olivia Williams, Emma Thompson
Certificate: 12A
Jenny (Mulligan) is 16. She lives in Twickenham. She does her homework. She listens to French records. She dreams of a place at Oxford. She's got a bright future ahead of her. But when older man David (Sarsgaard) enters her life, wooing her with his world of maroon sports cars, expensive clothes and jazz clubs, that future gets a little overshadowed. Sure, she'll get an education, but it's easy to see that she'll learn the hard way.

You can't really blame her, though. Smooth and suave, Sarsgaard is slippery, sleazy and, most importantly, seductive. You may not think it to look at him, but he carries such an air of open possibility that David is completely disarming. Even Jenny's conservative parents fall for him, especially Jack (Molina), her protective father. At first he can't see what the fuss is about - why would she go to Westminster for a concert when she could go to the local church recital? But when the chance to get (the deceased) C.S Lewis to sign a copy of The Lion, the Witch, and the Wardrobe comes up, he too is taken in by David's seemingly spotless style of living; comforted by the presence of David's fictional Aunt Helen, he's happy for her to travel to Oxford for the weekend. Maybe she can make connections there.

Not the kind that he thinks. The real Helen (Pike) is a clueless, stuck-up snob, whose uncultured idiocy is hidden well by her stunning looks. Waving around a martini glass with a disdainful manner, she's a wonderfully hilarious example of the sham behind David's sophisticated facade ("I read that in 50 years time no-one will speak Latin anymore. Not even the Latin people.") As her dodgy-dealing partner, Danny, Dominic Cooper is excellent, as always, a dapper man about town with a bitter appreciation for Jenny's real potential.

Back home, her schoolfriends are stunned by her Chanel perfume and Parisian cigarettes. An entire community hoodwinked, no-one can see the danger Jenny's in. Except for her teacher, Miss Stubbs (Williams), and her headteacher (Thompson). They're all too aware of what can happen to young women, offering words of warning in low-key, believable supporting turns.

Losing 6 years off her 22, the real star of the show is Mulligan. Perfectly balancing her age with burgeoning sexuality, her cute naivety and educated innocence make for a winning match. Adapting Lynn Barber's autobiographical memoirs, Nick Hornby knows how to delve into the male mind, but here he scripts a substantial and sympathetic schoolgirl, giving Mulligan much to play with. It's an accomplished screenplay, peppered with period detail and witty dialogue ("I don't want to lose my virginity to a piece of fruit!").

Reservedly shot by Lone Scherfig, he constructs a superb setting out of 60s London. His camera drifts casually to the side of the streets, showcasing the lovely locales and impressive production design. Coaxing charming performances out of all his cast, Sherfig's sad story is familiar yet memorable. Lots of of girls have lost their way into the backseat of a car, but this predictable period piece is a pleasure to watch.

VERDICT

With its strong cast and sound direction, An Education is hard to resist. It's a sexy, intoxicating slice of 1961; sit down for one second and it'll sweep you right off your feet
Tags:
alfred molina
an education
carey mulligan
dominic cooper
film
i-flicks
iflicks
lff
london film festival
lone scherfig