Star Ratings
| | |
| --- | --- |
| | Amazing |
| | Well good |
| | Fun |
| | Meh |
| | Rubbish |
| | | |
| --- | --- | --- |
| LFF film review: My Scientology Movie | | |
Written by Ivan Radford
Thursday, 15 October 2015 18:32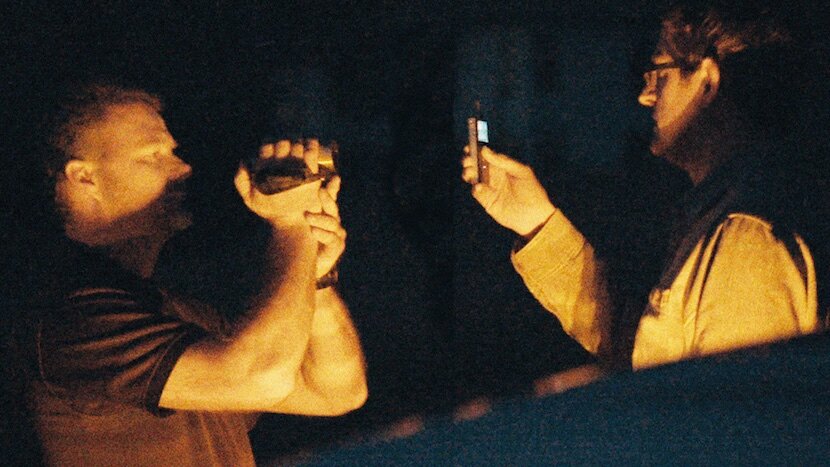 Director: John Dower
Cast: Louis Theroux
Scientology. A religious movement that manipulates and humiliates its subjects in secret. Louis Theroux. A journalist who, arguably, does the same. The pairing of the two, then, is a mouth-watering prospect. Who better to expose the bizarre sham beneath the respectable surface?
One possible answer to that came earlier this year, when Oscar-winning Alex Gibney directed his own investigation into Scientology, Going Clear. My Scientology Movie could well suffer from being number two in this non-fiction race, but if Gibney's comprehensive takedown is thorough and objective, Theroux's delights in taking a more subjective, creative route.
The endearingly ramshackle film begins with Theroux - despite warnings from his followers on Twitter - popping over to Los Angeles to record the documentary. Of course, he's refused access to the church and its members. And so, with no Tom Cruise to talk to and no way to interview David Miscavige, the elusive head of the movement, he comes up with an innovative solution: he holds auditions to cast actors to play them instead.
That process is partly overseen by Marty Rathbun, former second-in-command to Miscavige, who departed the church in 2005 - something that left him blacklisted by the movement and harassed by its current members. He's considered bitter and unreliable by the church. In other words, the perfect subject for Theroux to toy with.
The always-likeable journalist bumbles along with his typically assuming presence, but it's clear that he's got another agenda in mind - and it's fascinating to see him at work, deflecting and playing innocent at every strange twist and dark turn. Within moments of him arriving on US soil, the presenter finds himself stalked by church representatives trying to intimidate him, a familiar sight for anyone who's seen a Scientology programme or film before, but one that becomes wonderfully farcical when exposed to Louis' comic light. As they bring along their own cameraman to film him and warn him off "private" property, he trades close-ups until they end up running away - hounded by his polite apologies and invitations to stay.
The auditions, meanwhile, serve not just as a way to give an idea of what's going on inside the church leaders's minds, or even a witty parody of the movement's own attempts at Hollywood productions, but to nudge Marty back into the headspace he occupied a decade ago. As drills and rituals - loomed over by Andrew Perez's terrifyingly violent interpretation of Miscavige - cut increasingly close to the bone, we see their lingering effect on Marty, even though they're not real. The result is a smartly self-aware demonstration of the brain-washing power of make-believe. You can't ask for a better study of Scientology than that. A masterful piece of non-fiction filmmaking, My Scientology Movie is hugely entertaining and extremely troubling viewing.