Star Ratings
| | |
| --- | --- |
| | Amazing |
| | Well good |
| | Fun |
| | Meh |
| | Rubbish |
| | | |
| --- | --- | --- |
| Fame | | |
Written by Stephanie Christodoulou
Friday, 25 September 2009 14:17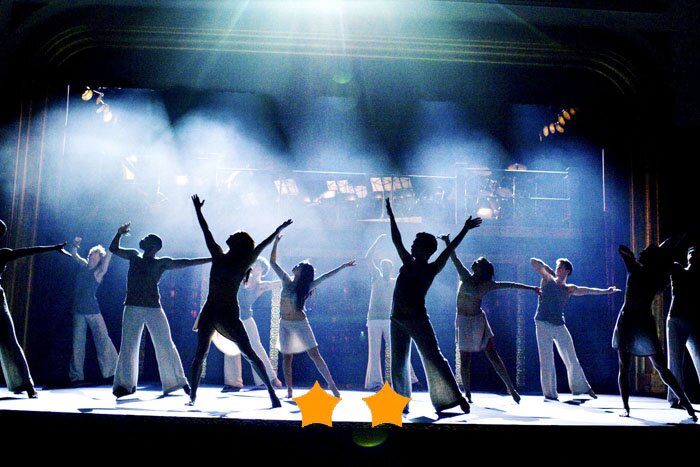 Director: Kevin Tancharoen
Cast: Kay Panabaker, Walter Perez, Naturi Naughton, Asher Book, Kelsey Grammer
Certificate: PG
Fame is the tale of a performing arts school based in New York, which can only be attended by the most achingly talented musicians/dancers/actors/show-offs America has to offer. As expected, the gruelling audition and subsequent 4 years of hard work and training, is not all fun and spandex for the lucky few who get through. Thus, a movie plot is born.

The original 80s film is a cult classic, spurning many re-creations of the famous spread-legged jump and an overuse colourful leg warmers. Its portrayal of the treacherous path to fame is gritty, as well as entertaining. The remake tries to do the same, but with mixed result

The movie is bought into the 21st century by the inclusion of 'urban' dance routines, 'urban' music, 'urban' music producing and an 'urban' keyboard player. The characters are the usual mix of the cutesy one, the angry one, the 'goes from wearing cashmere to leather' one and Zac Efron. Not the real Zac Efron - just someone quite like him.

There is no doubting these kids have talent, and this is the core of the film. The tap dancing is a particular highlight, as well as the elaborate takes on modern dance and costume. You cannot help but be slightly glued to the bendy bodies and vocals, which makes the film fun to watch, and has your mind wondering if you could do the same (you can't). The downside is the film's quick pace but slow storyline. It also lacks the grit of the last movie, maybe because the New York of the 1980s was more dangerous and downbeat. This New York has been given a nice little wax polish, probably by the same firm who made High School Musical all bright and shiny.

As talented as the characters are, they are not amazing. On quite a few occasions, I got distracted by the background dancers and musicians, leaving little to no interest in the lives of those I was supposed to follow. Oh, and why the hell were Frasier and the squeaky bird from Will and Grace in it?

VERDICT

A fun and polished take on the original, but one that will live forever in the shadow of its more talented predecessor.
Your rating
( 1 Vote )
Tags:
1980s
alan parker
dancing
fame
frasier
gonna live forever
kelsey grammer
leg warmers
music
remake
review
talent