Star Ratings
| | |
| --- | --- |
| | Amazing |
| | Well good |
| | Fun |
| | Meh |
| | Rubbish |
| | | |
| --- | --- | --- |
| Adam | | |
Written by Ivan Radford
Friday, 07 August 2009 13:16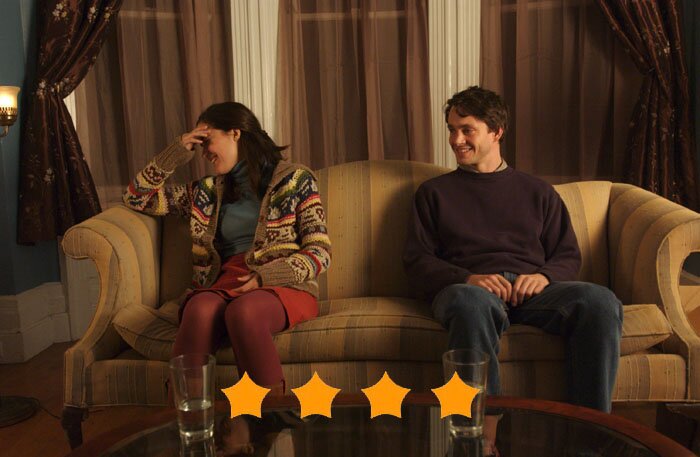 Director: Max Mayer
Cast: Hugh Dancy, Rose Byrne, Peter Gallagher
Certificate: 12A
Trailer

The world is full of indie romantic comedies these days. All proclaiming to be offbeat, or kooky. Or offbeat and kooky. All trying to be like Little Miss Sunshine. But you can't get more left-field than autism, right? That's what Max Mayer is aiming for with his Sundance success. Adam (Dancy), who suffers from Asperger's Syndrome, finds himself curiously attracted to his new neighbour, Beth (Byrne). He also likes astronomy in a big way. How quirky.

Now, this kind of topic (popular ever since Mark Haddon's wonderful Curious Incident of the Dog in the Night-Time) is tough to tackle. You either sugar-coat it and swallow it quickly with a spoonful of sweetener. Or you beef it up with some depth so it gets lodged in someone's larynx. Adam goes for a bit of both, in true indie fashion, and actually pulls it off.

Hanging it all on Hugh's shoulders is a bit risky – he has to be awkward and distant, but likeable and engaging, let alone have a decent American accent. But Dancy does a decent job of balancing a naïve innocence with a blunt and logical outlook. It helps, of course, that he's on the low end of the spectrum, so he can handle things like basic personal hygiene. It's just the bits like kissing that pose a problem. In steps Rose Byrne, only too happy to help Hugh in that department.

Like him, she's conveniently attractive and incredibly believable (despite the character's apparent lack of awareness of the condition – weird for a teacher, no?) Still, the two leads soon build up a sincere, subtle chemistry, switching up the saccharine with some harsh reality to prevent any mawkish tooth rot; there's no simple happy-ever-after in disorder land. There are, however, opportunities for some well-judged jokes: "I'm not Forrest Gump you know!" retorts Adam, after Beth gives him a box of chocolates.

Taking on its theme with a tender ease, Max Mayer's low-key feature is a confident creature. Strolling through Manhattan with its head in the stars, Adam is unafraid to slow down and take in the subplots; Beth is trying to make her way as an illustrator for children's books, while her father, Marty (Gallagher), is on trial for dodgy dealings (watch out for those O.C. eyebrows). The film feels fleshed out as a result, hitting the right end note without being too cloying or sentimental. Even with all the cute raccoon drawings.

VERDICT

It's been done before, but this is a convincing, kind look at Asperger's. Adam is both sweet and charming. Isn't it weird that Fox can be a force for good in this world? Well, Fox Searchlight anyway.
Your rating
( 1 Vote )