Star Ratings
| | |
| --- | --- |
| | Amazing |
| | Well good |
| | Fun |
| | Meh |
| | Rubbish |
| | | |
| --- | --- | --- |
| Film review: Reality | | |
Written by Ivan Radford
Thursday, 21 March 2013 17:42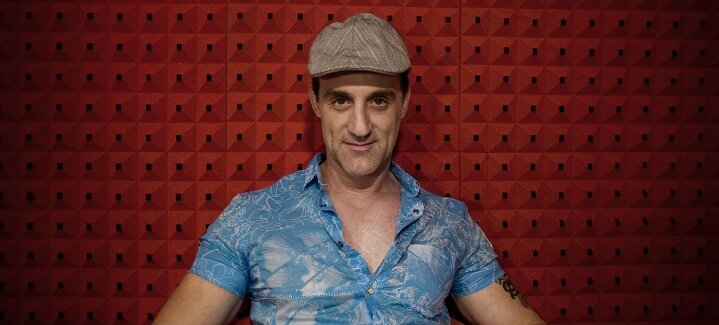 Director: Matteo Garrone
Cast: Aniello Arena, Loredana Simioli, Nando Paone
Certificate: 15
Matteo Garrone cut through society like a caustic cheese wire back in 2008 with Gomorrah, drama that revealed organised crime at every level of the country. His follow-up, Reality, couldn't be more differenct but does much the same thing, tackling Italy's obsession with celebrity, which has saturated everything in soggy aspiration and fluffy delusions of grandeur.
Luciano (Arena) is a fishmonger. He mongs fish. But when he's not fishmonging, he likes to dress up as women – or do anything else that will make him the centre attention. A laboured presence at friends' birthdays and weddings, he finds himself upstaged when Enzo arrives, the winner of Italy's Big Brother. A few handshakes and photos later and he disappears, whisked away in a shiny helicopter, shouting "Never give up on your dreams!" to the adoring public.
Sure enough, Luciano heads to the next series' auditions – a massive queue of people that, in one quietly bravura shot, winds its way into the now-ignored Cinecittà studios. He doesn't get in. That's when Reality sets in. Starting with Gomorroah's raw realism (crowds of people, dusty streets), Garrone gradually morphs his Italy into something more fanciful. Even without a call back, Luciano becomes convinced that the studio is spying on him anyway. And so he gradually runs his life into the ground, grinning like an idiot while his exasperated wife looks on.
"Only God watches and judges us," one of Luciano's friends warns him. But led by Arena's charmingly feckless fool, Garrone's comedy/drama never seems to find its teeth. Content with lolling around in a Fellini-esque bubble of fame, it's a soft, unsubtle critique of society that lacks the kick of Series 7: The Contenders or the satire of Dead Set. (The fact that they were made several years ago doesn't help either.)
But stay tuned, because Reality's core concept is deceptively dark. A reverse The Truman Show, it doesn't show us a man whose life is a TV show, but a man who thinks his life is a TV show. Accompanied by Alexandre Desplat's tinkling, feel-good score, we eventually realise that what we're watching (and hearing) isn't reality at all. It's hardly a new message, and the 115-minute runtime takes far too long to say it, but Reality's stylish presentation is something to enjoy. From the free-wheeling aerial opening, Garrone's camera glides with glossy production values through Luciano's mundane life, right up to the surreal final shot, which sees his existence slowly shrink into the tiny blip of a white dot on an empty screen.