Star Ratings
| | |
| --- | --- |
| | Amazing |
| | Well good |
| | Fun |
| | Meh |
| | Rubbish |
| | | |
| --- | --- | --- |
| Film review: Shell | | |
Written by Ivan Radford
Wednesday, 13 March 2013 18:39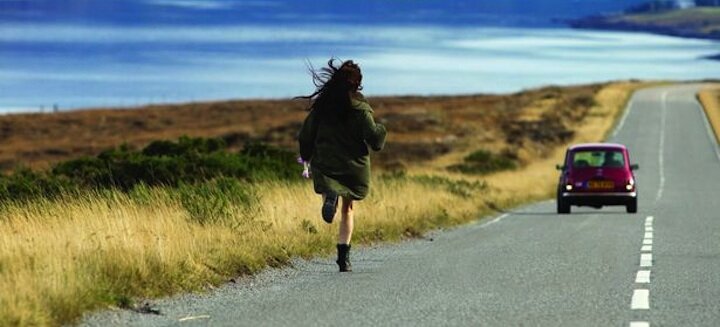 Director: Scott Graham
Cast: Chloe Pirrie, Joseph Mawle, Michael Smiley
Certificate: 15

"Shell? Like the oil?" That's a customer talking to Shell (Pirrie), a teenager raised by her dad (Mawle) to run a garage in the middle of nowhere. Shell doesn't reply. The customer goes away. It could be several days until another one comes along. Presuming there is another at all.
That's Shell's life. A lonely existence surrounded by passing trucks and cold wind. The only distractions she has are skinning roadkill for dinner and her dad's occasional fits. So why does she stay put?
Director Scott Graham's answers are as surprising as they are sad. Is it because of the teenage boy from the nearby town who wants a job? Or Michael Smiley's desperate single dad, Hugh, who passes by once a month?
Bringing toys for his kids and admiring Shell's hand-me-down clothes, Shell and Hugh's conversations are endearingly awkward, a strange non-romance that could easily make up a whole film on its own.That's where Graham's power lies: building believable relationships with a natural cast. 
But this is a daddy-daughter tale at heart and the director's still camera is careful to observes as Shell comes of age, blossoming against the barren strip of concrete. Even without saying anything, Chloe Pirrie is astounding, a wide-eyed panicking deer resigned to her fate. (After this and her excellent turn in Black Mirror, she's destined to be a big star.)
Mawle is equally captivating as her distant father. As the two watch the world go past, we soon come to realise that their complex relationship is based as much on dependency as it is warmth; a necessity to survive their harsh environment. DoP Yoliswa Gärtig shoots the bleak landscape with a cool eye, capturing the subtle shades of grey like a Constable painting. As the couple collide with their grim surroundings, Graham's debut feature intrigues even further, right up to the final frame.
The result is a calm and absorbing coming-of-age drama, shot through with a heartbreaking sense of tangible isolation.