Star Ratings
| | |
| --- | --- |
| | Amazing |
| | Well good |
| | Fun |
| | Meh |
| | Rubbish |
| | | |
| --- | --- | --- |
| Film review: Stoker | | |
Written by Ivan Radford
Monday, 04 March 2013 08:17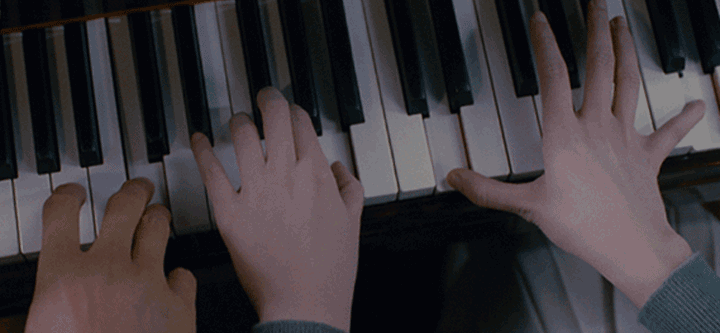 Director: Park Chan-wook
Cast: Mia Wasikowska, Matthew Goode, Nicole Kidman
Certificate: 18
Halfway through Stoker, India (Wasikowska) sits at a piano. She starts to play, a quiet right-hand arpeggio. Then, a left hand enters. It belongs to Uncle Charlie (Goode). This foreign bass line stays in tune, steady, before becoming increasingly discordant. Then, faster. Arpeggios of excitement fleck up the keyboard, contrapuntal rhythms overlapping as a melody begins to emerge. Harmonies. Depth. Louder. Faster. India crosses her legs. Uncle Charlie reaches behind her. The arpeggios leap up several octaves, minor flurries switching to diminished sevenths, tiny paroxysms of angst and confusion, before erupting into an elation of major chords. A melody arrives and everything fits together fluidly. Then, the bottom half disappears, leaving a dainty right hand on its own, rising and falling into an unresolved question.
That moment is probably the most erotic piano playing I've ever seen in a film.
It's that use of music that makes Stoker so sublime. With a soundtrack by Clint Mansell and piano duets by Philip Glass, Park Chan-wook's coming-of-age thriller is basically one long eargasm.
But the director doesn't leave it all up to them. While Mansell and Glass ramp up the tension and mystery, Chan-wook composes the heck out of his visuals: Chung-hoon Chung's cinematography is soaked in bright colours and dark edges, Thérèse DePrez's production design steps straight out of Black Swan and into a delightfully gothic world of shadowy basements and stone bed frames, and Nicolas De Toth's editing puts it all together with astounding precision.
Every few minutes, things go slightly out of sync; a cross-fade sees the borderline-innocent Mia Wasikowska walking down one road as it shimmers into another, or Matthew Goode lingering in the background of a different scene entirely. Those moments of discord are achingly lovely to witness – a thing of technical beauty.
The screenplay by Wentworth Miller is less perfect, risking undercutting the climax with a flashback, relying upon the world's worst Sheriff to not join the dots, and never really shocking with its unsurprising reveal – but Stoker's heady, saturated frame drips with a psychosexual mood that makes you swoon regardless. Like Matthew Goode's disarmingly charming Uncle Charlie, Stoker is a timid, vivid, violent drama that plays with all of your senses and turns them on one by one.
It's a sexy Hitchcock. An Wednesday Addams spin-off. A bonkers Tim Burton. But it's also something quite its own without a shadow of a doubt. Tuning out the niggling script issues, Stoker is full of those rare moments in cinema where all the notes are hit just right and the hands are perfectly in key.
It'll leave you rushing to listen to it all over again – and learn to play the piano as fast as possible.