Star Ratings
| | |
| --- | --- |
| | Amazing |
| | Well good |
| | Fun |
| | Meh |
| | Rubbish |
| | | |
| --- | --- | --- |
| In Cinemas and Online: Side by Side | | |
Written by Ivan Radford
Saturday, 16 February 2013 16:31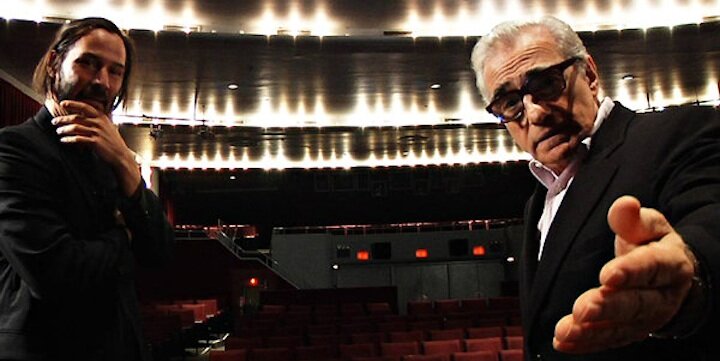 Director: Christopher Kenneally
Cast: Keanu Reeves
Certificate: 15
Showtimes in the UK
"I wanted to call film up and say: 'I met someone'."
That's Steven Soderbergh talking to Keanu Reeves about discovering digital filmmaking. A documentary discussing the cinematic changeover from print to pixels, Side by Side follows Keanu as he travels around quizzing industry veterans, stroking his beard while nodding in interest.
Keanu Reeves? A documentary? Interviewing people about technology? It might sound monotously dull, but this is the most animated we've seem him in ages – about to become a debut director himself, the actor's enthusiasm is infectious. Just look at how excited his guests' hands are: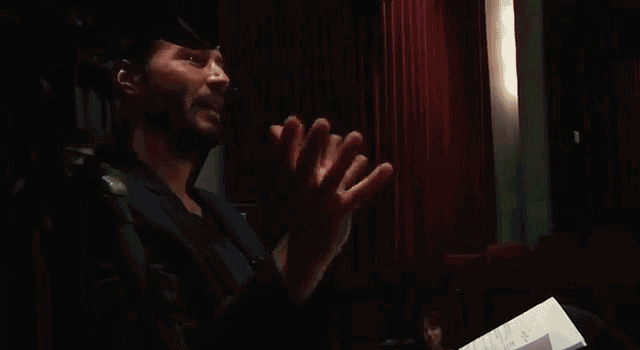 Of course, these aren't just any guests. As well as James Cameron, we hear from Martin Scorsese, The Wachowskis, Christopher Nolan, Wally Pfister, David Fincher and more. It's Hollywood-level hand gesture porn, like watching the best DVD special feature ever. Even Greta Gerwig pops up with the perspective of someone who started her career on digital before ending up in front of a film camera, unsettled by the whirring noise of reels running past the lens.
But Danny Boyle's contribution stands out the most. As chirpy and British as ever, he comments on how Slumdog Millionaire became the first digital film to win an Oscar for cinematography; a watershed moment for the form. I first witnessed digital projection for the film Sunshine and was blown away by the picture quality, so it's great to see Boyle's bullish passion for breaking ground first hand. Even George Lucas' drive for innovation becomes admirable under the gaze of Keanu's welcoming facial hair.
Side by Side doesn't just deal with the filmmaking process itself either (although Kenneally uses some wonderfully in-depth diagrams to do just that) - there's discussion of what it means for audiences, comparing Netflix with the communal environment of a cinema.
"But how would pheromones be exchanged…virtually?" asks Keanu with a grin. "It's more private," argues another. The film's strength is that it refuses to come down on either side of the argument – it's pro-digital, but never anti-analogue. (Ironically, the film itself wouldn't exist without being able to use digital cameras – but at the same time, without celluloid, there's no way to archive it for future generations.)
"That's the same attitude what Ivan wrote about in that article a year ago," says no one reading this. As someone who's fascinated by the potential of new technology (but sad about the demise of projectionists), this is an absorbing and entertaining documentary. For anyone else, the informal editing and assured presenting makes the debate as accessible as it gets. 
A perfect companion piece to The Last Projectionist, Side by Side is a fun and informative look at a century-old art form in the middle of a massive transition. It might even make you like George Lucas.  
"It's about choice," concludes Keanu, twiddling his beard. Side by Side is showing at UK cinemas and is available to rent online now.

Side by Side Interview: Wally Pfister on Christopher Nolan