Star Ratings
| | |
| --- | --- |
| | Amazing |
| | Well good |
| | Fun |
| | Meh |
| | Rubbish |
| | | |
| --- | --- | --- |
| Film review: Do Elephants Pray? | | |
Written by Ivan Radford
Wednesday, 30 January 2013 17:11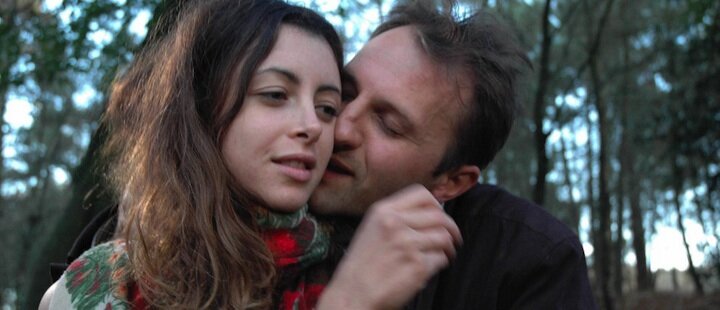 Director: Paul Hills
Cast: Jonnie Hurn, Julie Dray, Marc Warren, Grace Vallorani
Trailer
Do Elephants Pray? Who knows? But you might for this movie to end. It's not that it's terrible, exactly: it's just terribly dull.




Paul Hills' film follows Callum (Hurn), a PR guy struggling to deal with the stress and emptiness of everyday life. He hates his coworkers. He fancies his boss (an impressive Grace Vallorani). He's stuck selling a girls 'alcoholic drink to a male market. Mad Men, this ain't.




But while Don Draper would simply drink his problems away, Callum finds a different solution: a French woman who pops up at all hours of the day to dish out whimsical advise in a cute accent. In any other context, you'd expect him to call the police. Here, he does the other sensible thing: runs away with her and takes all his clothes off.




 

Julie Dray is suitably alluring as the MPDG, but the script (written by lead actor Jonnie Hurn) saddles her – and everyone else – with mediocre dialogue. "Ask the trees to protect you," she says, taking him away into the magical woods where they bonk.


 




100 minutes of these platitudes and it starts to grate more than bark on an exposed backside. Even with Hurn's believably monotonous turn as a 9-5 drone and Marc Warren's attempts to make his supporting douchebag funny, Do Elephants Pray? sadly never manages to do anything other than fully inhabit the tedious rut inhabited by its workaholic characters.




"I don't know how to sell it," they say to each other, scratching their heads and looking bored. The guys trying to market this film may end up doing exactly the same thing.