Star Ratings
| | |
| --- | --- |
| | Amazing |
| | Well good |
| | Fun |
| | Meh |
| | Rubbish |
| | | |
| --- | --- | --- |
| Breaking: Steven Spielberg arrested for resurrecting dead President | | |
Written by Ivan Radford
Wednesday, 23 January 2013 07:57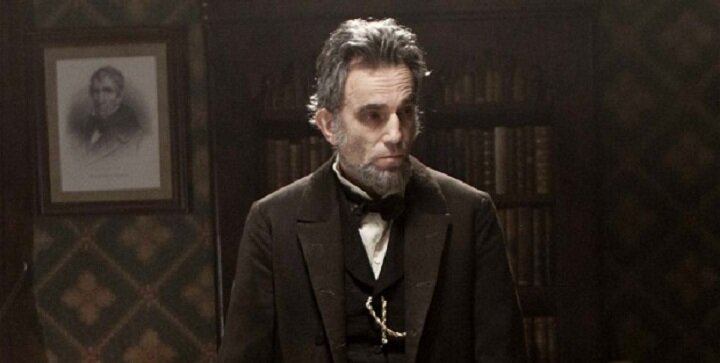 Director Steven Spielberg has been arrested, i-Flicks.net can exclusively reveal.
The Hollywood legend, who won hearts for decades with family-friendly classics such as Jurassic Park and E.T., has won something else entirely with his latest film: a prison cell.
The movie, a biopic of President Abraham Lincoln, stunned critics with its living, breathing portrayal of the US legend. But the resurrection is more real than critics first realised: our sources confirm that Spielberg actually dug up Lincoln's corpse and reanimated it for the duration of the shoot.
"I was shocked when I found out," an insider close to the director told us. "You look at the film and you see the President, alive and well. We all agreed it was like he's been brought back to life, but now it turns out he actually was. How else do you explain it? An actor? Please. No one's that good."
And yet that's exactly what Spielberg has audiences believing. Lincoln is currently up for 12 Academy Awards next month, including Best Director, Best Picture and Best Actor for Daniel Day-Lewis. But Day-Lewis' involvement in the film is a myth, our source explained, a story concocted to conceal the sinister truth.
"A man who spends his entire time on-set in character? Who only responds to 'Mr. President?' That was no actor. That was actually him. This whole Day-Lewis phenomenon was invented to stop us working out the obvious. Yeah, Daniel will turn up at the Oscars and pretend to have been in the film, but I know a dead President when I see one. And that's no guy playing dress up. Just look at the way Lincoln strokes his beard, bends over to light his fire, or tells long-winded stories in an archaic fashion."
The long-winded talking is a recurring feature of the slow-paced film, one that audiences have acknowledged makes for surprisingly accessible viewing. But while it feels like a sedated version of The West Wing, the script's style was completely unintentional.
"Once the reanimated Abe was on set, he just started talking and talking," our source reveals. "He didn't know where he was. He thought it was all actually happening, yapping away like the Civil War was still going on. He wouldn't shut up. Spielberg's lucky all that talking turned out to be so effective."
Indeed, one scene in the movie sees the US Secretary of War Edwin Stanton (played by Bruce McGill) scream 'No! You're going to tell a story!' and run out of the room.
"It's played for comic effect," our source continues, "but that's a genuine reaction. What would you do if a guy who's been dead for 100 years suddenly walked in with an anecdote about how he once polished a shoe or something?"
While the misdirection around Day-Lewis has seen him receive endless accolades from pundits, the rest of the cast deserve praise too, our source argues.
"Sally Field gets a bit hysterical at times but can you blame her? I wouldn't fancy pretending to be married to a corpse. And Tommy Lee Jones. Do you see Tommy Lee Jones flinch or blink once? No you do not. The guy's a pro. No wonder he looked pissed off at the Golden Globes."
"I know how he feels, though," our source adds. "All that decomposing flesh was a bugger to clean on set."
The production does look impressive throughout: immaculate recreations of dusty offices and the stuffy House of Representatives. The quality of the whole project has been soured, though, with the shocking revelation about Lincoln's real identity.
"It's a massive blow to the film's awards chances," he admits. "But the nominations are the important thing. As long as everyone keeps talking about the Oscar nods, no one will question why Abraham Lincoln looked and sounded so real.
"Once Spielberg decided to dig up that body, he knew he had to distract everyone. He planned it from the start, getting John Williams to come out of retirement (again) with an understated score, making sure Janusz Kaminski's lighting and cinematography was subtle, a bit like a painting."
The cover-up didn't stop there, though.
"These last few months, he's been canvassing like crazy trying to whip up the Oscar hype even further. How else would you explain that nomination for Best Editing?"
Spielberg was arrested quietly this morning by L.A. authorities and charged with corpse theft and grave robbery. He is expected to be released on bail in time for the ceremony on Sunday 24th February.
"Christ knows what will happen if the film wins all 12 awards," our source adds. "He'll probably try and do it all over again for Jurassic Park 5. I'd like to see him try and pass a real life T-Rex off as an actor in a suit. Not even Daniel Day-Lewis is that good."
"Actually," he pauses, "he probably is."
20th Century Fox declined to comment on the scandal, but will go ahead with the film's UK release this Friday.