Star Ratings
| | |
| --- | --- |
| | Amazing |
| | Well good |
| | Fun |
| | Meh |
| | Rubbish |
| | | |
| --- | --- | --- |
| Film review: Gambit (2012) | | |
Written by Ivan Radford
Tuesday, 20 November 2012 17:47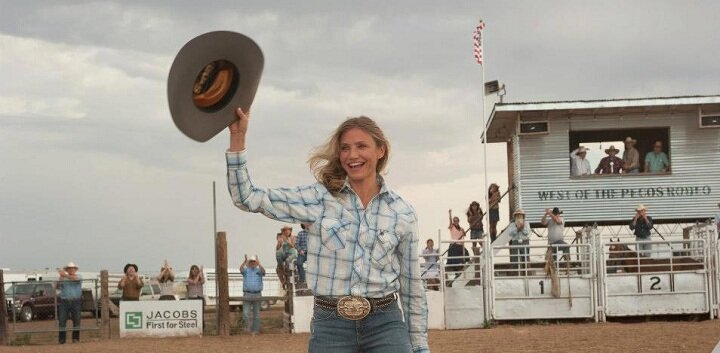 Director: Michael Hoffman
Cast: Colin Firth, Cameron Diaz, Alan Rickman, Stanley Tucci Certificate
Trailer
A woman gets up to answer the door in her hotel. She talks to the concierge, turns the lights off and returns to bed. Then, halfway back to her room, she pauses. And lets out a colossal fart.  
That's the point at which you finally give up. The sad part is that even before then, Gambit is a bit of a stinker.
"But Colin Firth's in it!" you say. "He would never produce a stinker. He smells of rainbows and puppies." Alas, it's true. And not even the collective odor of Alan Rickman and Cameron Diaz can mask the stench.
Director  Michael Hoffman tries to spray some Febreze on the Coen brothers' script, which was apparently smelly enough to stop them going near it with a camera. But even that can't cover up the aroma of lazy farts.
And so we hold our noses as bumbling art curator Harry Deane (Firth) plots revenge against his boss, Lionel Shabandar (Rickman). The plan? Hire clueless redneck PJ Puznowski (Diaz) to sell Shabandar a fake Monet painting.
  Sure enough, our olfactory fears come true and any whiff of a story is engulfed in a pungent cloud of funny Japanese businessmen, pig-riding monkeys and occasional outbursts of nudity.
It's not completely the cast's fault. Farting hotel guest aside, they're not the ones responsible for the offensive bouquet. Sometimes, they even emanate a faint fragrance of comedy. Colin Firth does the old "broken chair that looks like a normal chair but turns out to be broken when you try to move it across a room" trick with deadpan aplomb, while Alan Rickman's impression of a horny lion is a rare treat that you should record and show your grandchildren. But try as they might, most of the time they are  simply the wrong actors to be wearing the Gambit perfume. 
One extended sequence in The Savoy, which seems to go on for the whole second act, really rams the point up your nostrils, as Colin loses his trousers and climbs in and out of windows with a leaden air. It's telling that you only snort with laughter at the end of the scene, when he's finally stopped moving; his incense is too subtle for farce, a quiet comic essence completely at odds with the screwball scent that the Coens have concocted. Thank goodness, then, that The Savoy's Fast Show-esque receptionists are on hand to emit a far more appealing musk.
The relief, though, is short-lived. Gambit might not give off such a pong if it wasn't quite so laboured. But halfway through someone dares to utter the king of all caper words: "Zowie!" They may be trying for Some Like It Hot, but this gives off a very different kind of funk. So affronted are your nostrils that the heist's token twist ending unfortunately goes right under your nose. Despite everyone's best efforts, the surprise reveal is either so obvious that you smell it a mile off or so bland that you miss it altogether. Whichever your senses detect, the disappointingly average Gambit is certainly something to sniff at. Farts and all.