Star Ratings
| | |
| --- | --- |
| | Amazing |
| | Well good |
| | Fun |
| | Meh |
| | Rubbish |
| | | |
| --- | --- | --- |
| Film Review: The Kid with a Bike | | |
Written by Ivan Radford
Monday, 19 March 2012 09:16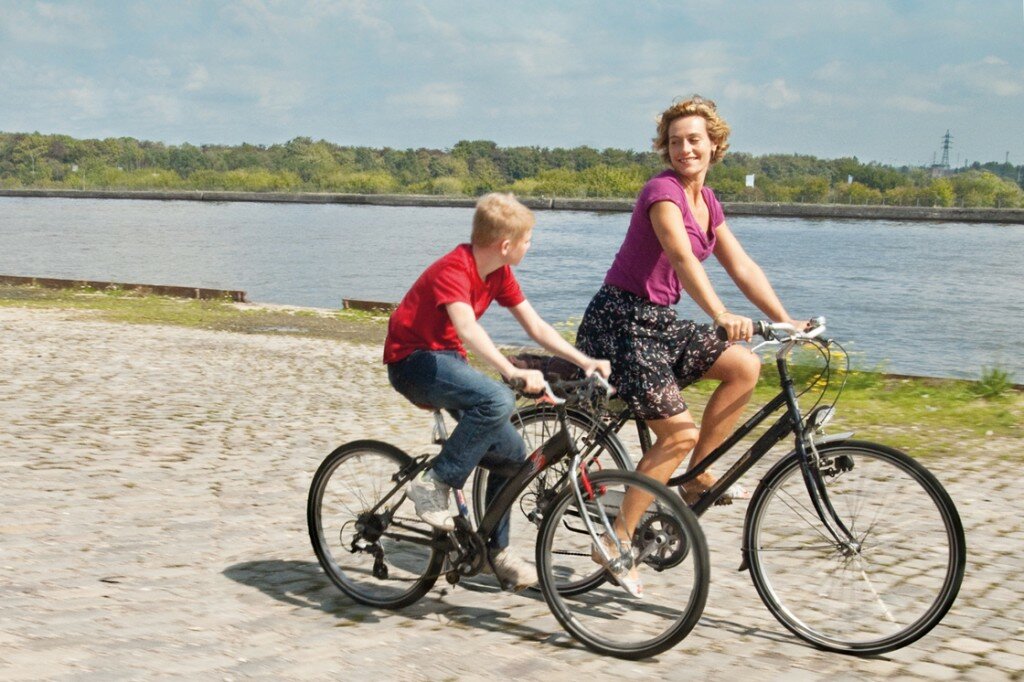 Director: Jean-Pierre Dardenne, Luc Dardenne
Cast: Thomas Doret, Cécile De France, Jérémie Renier
Certificate: TBC
Hugo, Extremely Loud and Incredibly Close. All the films these days seem to involve young boys trying to cope without fathers. To mention The Kid with a Bike in the same paragraph is, admittedly, a bit of an insult to this fine film. The Dardennes' latest is a hearfelt and graceful tale, with oodles more subtletly than Martin Scorsese's 3D eyebrows - and far more depth.
Cyril (Thomas Doret) is 12. His dad (Jérémie Renier) has abandoned him. He lives in a home. The only thing left by his absent father? The titular red bike, which he tried to sell. After recovering the vehicle, Cyril rides it around with a sort of triumphant sadness. Falling into the care of Cécile de France's kind-hearted hairdresser, Cyril is expected to tread the straight and narrow and accept the cruel cards he's been dealt. 
Enter wayward teen Wes. He's called The Dealer by the adults. He wears vests like they do in Resident Evil. He even owns a PlayStation. As Cyril is wooed into supporting Wes' shady dealings, the kid with a bike finds himself facing both crime and punishment. Is Cyril to blame? Should he be given a second chance? Should someone just push him off his bike?
Of course, none of these questions are asked out loud. They're barely even flagged up by the people on-screen - that is, until one heart-stopping scene towards the end when retribution threatens to rear its head. It's a surprising moment and one that highlights the delicate skill at work: like Abbas Kiarostami's Where is the Friend's Home, The Dardennes' blend of naturalism and a quietly talented young lead have a strong emotional impact.
Nothing much happens during the film, but at some point during these simple 84 minutes, we start to care about the characters. All of them. Cecile's surrogate mum dishes out unconditional love without ever explaining why, and even Renier's selfish, unreliable father earns our sympathy. But no one can quite rival the affection we develop for the Cyril's kid, and the silent admiration he earns as he quietly dusts himself off, gets back on his bike and just keeps on riding.

Tags:
cecile de france
dardenne brothers
jean-pierre dardenne
jérémie renier
luc dardenne
the kid with a bike
thomas doret