Star Ratings
| | |
| --- | --- |
| | Amazing |
| | Well good |
| | Fun |
| | Meh |
| | Rubbish |
| | | |
| --- | --- | --- |
| I Apologise in Advance for Ruining Markus Schleinzer's Michael | | |
Written by Ivan Radford
Friday, 09 March 2012 08:34
This week, I saw Markus Schleinzer's Michael using the Curzon's brilliant On-Demand service. It's a quiet, challenging movie, which follows the everyday existence of Michael (Michael Fuith), your average 30-something businessman with a gentle demeanour, a dark sense of humour and a fondness for skiing. He drinks. He smokes. And he keeps a 10 year old boy locked in his basement. 
With a practically non-existent soundtrack, Michael Haneke regular Schleinzer gently explores the pseudo-paternal bond between the paedophile and his victim, Wolfgang (David Rauchenberger). We never see them have sex (although it is heavily implied), with the director instead showing us banal scenes of Michael and Wolfgang at the dinner table or Michael singing along to the radio in his car. 
Does he view Wolfgang as a friend? A lover? A prisoner? Whatever the answer is, we see him as human. And that's unsettling, bold and creepily effective. Because while we may expect him to run around shouting "I'm a monster!" the shocking reality is that he's actually Buster from Arrested Development. 
What the world sees: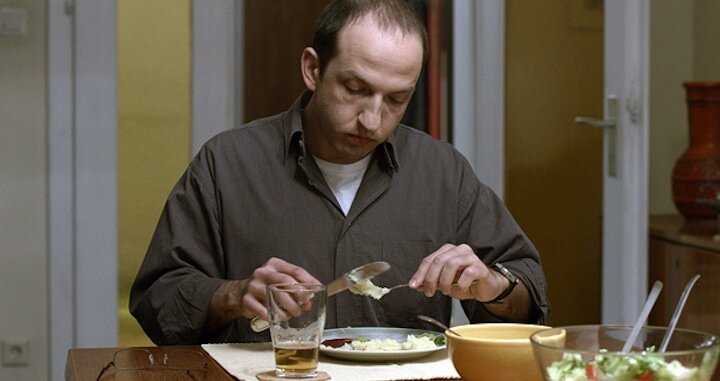 The truth: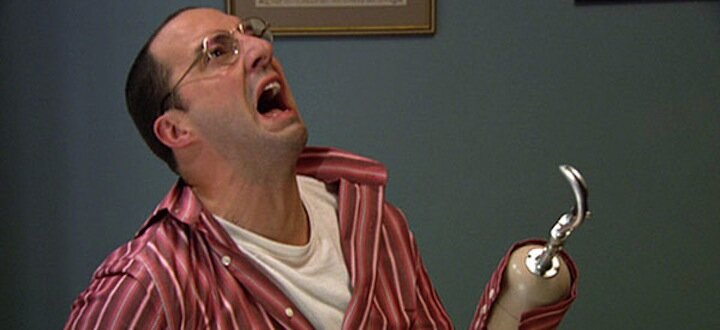 I apologise for ruining Michael for everyone.
Tags:
arrested development
david rauchenberger
markus schleinzer
michael
michael haneke