Star Ratings
| | |
| --- | --- |
| | Amazing |
| | Well good |
| | Fun |
| | Meh |
| | Rubbish |
| | | |
| --- | --- | --- |
| Franklyn | | |
Written by Ivan Radford
Wednesday, 25 February 2009 12:00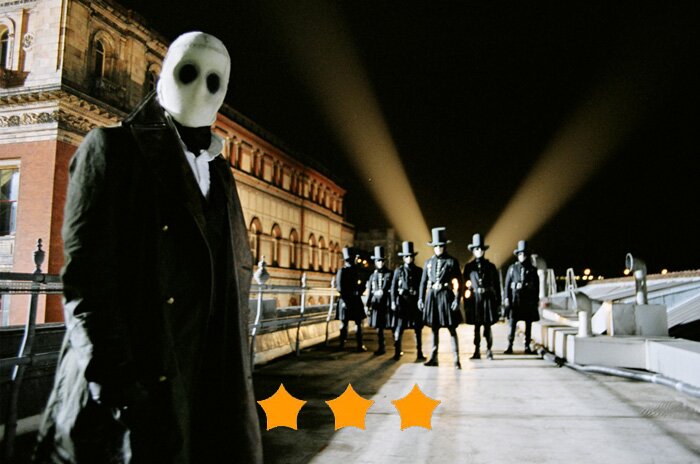 Director: Gerald McMorrow
Cast: Ryan Philippe, Eva Green, Sam Riley, Bernard Hill
Certificate: 15
"If you believe in something strong enough, who's to say if it's real or not?" That's Preest (Philippe) on religion, life and the very world of Meanwhile City, a dystopian metropolis where there is no divide between the state and the church.  In a society of believers, Preest is the only atheist, a vigilante hell-bent on hunting down his nemesis, The Individual.
Back in grey, overcast London, Milo (Riley) has just been jilted. He struggles to continue with his life, turning in desperation to his childhood sweetheart, Sally (Green).  Across town, Emilia (Green), an art student alienated from her mother, repeatedly kills herself, filming every attempt. In between these entwined tragedies, Peter (Hill) looks for his lost son.
An intriguing tapestry of gothic fantasy and gloomy reality, Franklyn sees all of these tales collide, shattering one world with another in a compelling climax. But the path dictated by destiny doesn't always run smooth; both landscapes are convincing, from Meanwhile's glorious architecture to London's dusty streets, but the back-stories less so. Each character is engaging (Riley's earnestness and Hill's faith are particularly affecting) but their motives almost seem tired. It's a shame, given the clear talent on display.
McMorrow weaves his flawed tale well, contrasting flair and routine with obvious relish: rooftop battles and eerie echoes of London brings his alternate reality vividly to life. It's like Terry Gilliam and Mike Leigh sat down together and got to work. It would be nothing, though, without Ryan Philippe, whose growling, broody killer carries the weight of his world with ease. Walking around with a straightjacket for a face, he's not quite Rorschach, but like McMorrow's first feature, he's certainly most of the way there.
VERDICT
An arresting debut from a director with a distinctive eye; what Franklyn lacks in structure it makes up for with visual panache. A bold, urban fairy tale.