Star Ratings
| | |
| --- | --- |
| | Amazing |
| | Well good |
| | Fun |
| | Meh |
| | Rubbish |
| | | |
| --- | --- | --- |
| Review: Surviving Life | | |
Written by Ivan Radford
Friday, 02 December 2011 06:09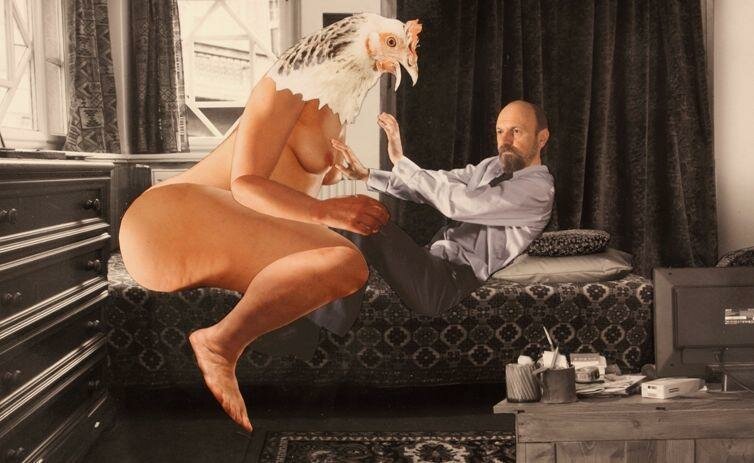 Director: Jan Svankmajer
Cast: Václav Helsus, Klára Issová, Zuzana Krónerová
Certificate: TBC
If you haven't heard of Jan Švankmajer before, then your brain is in for an interesting experience. The Czech stop-motion legend seemingly won't rest until he's brought pretty much every inanimate object to life, from staplers and books to egg whisks and apples. For his 2010 feature Surviving Life, he's done it with humans.
Surviving Life is a surreal blend of live action and stop-motion. The story of a man struggling to understand his dreams, it's a psychoanalytical comedy. Or so the director tells us in an introduction featuring an animated version of himself. 
That's the kind of self-awareness you can expect from the world of Švankmajer, where women run around naked with their heads replaced by chickens and dreams feel far more real than normal life. No wonder Eugene (Václav Helsus) wants to spend all his time sleeping instead of staying awake at home with his wife. It helps that a mysterious woman (Klára Issová) meets him while he dreams, dressed all in red with flowers that occasionally burst from her hat.
She's called Elisa, she reveals, as they embrace, two coloured cutouts against the black and white scenery of the Czech Republic streets. Then things get weird when Eugene impregnates her and gives birth. To himself.
Inevitably, Eugene rushes to a psychoanalyst for advice. She isn't much help either, preferring to straddle him on her couch rather than find the route of his condition. All the while, two framed pictures of Freud and Jung on her office wall look on and smirk.
Unfortunately, Švankmajer also feels the need to provide answers. Dragging the story out to offer some closure, the eventual revelations take some of the shine off the glorious nonsense that the director's pieced together – an irrational plot forced to fit a rational structure. Still, the explosion of sheer imagination is astonishing, bringing to mind the work of Terry Gilliam during his Monty Python days (Gilliam has long recognised Švankmajer as an influence). Even at the age of 76, the Czech director's eye for composition is striking. It's enough to make you wish Gilliam were still working in stop-motion today.
A distinctive tableau of dreams and reality, Surviving Life sadly brings itself down to earth. But while its fancies are in full flight, this collage of people and photos is simply mesmerising stuff.

Surviving Life is showing at London's ICA cinema for the next two weeks. More information and tickets here.