Star Ratings
| | |
| --- | --- |
| | Amazing |
| | Well good |
| | Fun |
| | Meh |
| | Rubbish |
| | | |
| --- | --- | --- |
| Confessions of a Shopaholic | | |
Written by Ivan Radford
Friday, 20 February 2009 12:00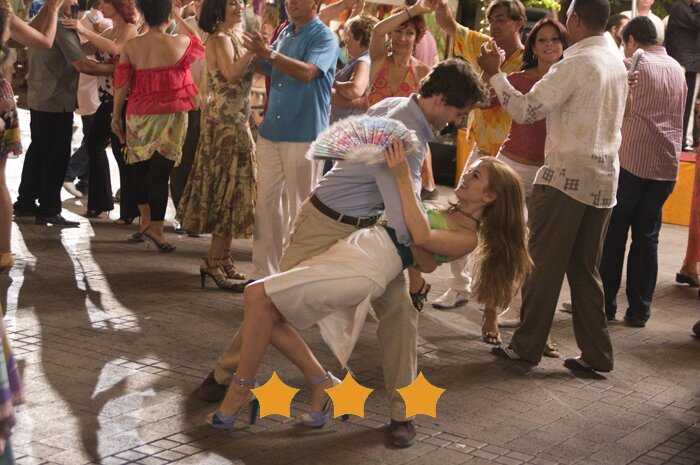 Director: P J Hogan
Cast: Isla Fisher, Hugh Dancy, Krysten Ritter, Joan Cusack, John Goodman
Certificate: PG

"If the American economy can handle being billions in debt, so can Rebecca Bloomwood," says Graham Bloomwood (Goodman) to his daughter, Rebecca (Fisher). It may be proof that John Goodman would be a terrible dad, but really it just goes to show how inappropriate this film is. Released during a financial meltdown (to put it mildly), a movie about a girl who loves to splash her plastic all over the high street is not just bad timing - it's retarded.

When she isn't buying clothes, the debt-laden darling of Dior wants to be a writer. But when an article on shoes ends up at Successful Savings, editor Luke Brandon (Dancy) gives her a desk there. Will she get her dream job at Alette magazine? And will debt collector Derek Smeath ever catch up with her?

Everything proceeds in formulaic fashion, but there's a twist in the tale: P J Hogan's semi-satire on consumerism is actually quite funny. Shamelessly Americanising Sophie Kinsella's books, Tim Firth and Tracey Jackson's screenplay taps into Isla Fisher's comic streak. Unleashing the diminutive but feisty female upon gags from Finnish people to fans, Confessions of a Shopaholic is carried all the way to the checkout by its likeable starlet.

The rest of the cast fade into the background; Hugh Dancy is cute enough to prop up his cardboard character, and Goodman autopilots his way through his 10 minutes of screentime. The only rival to Fisher's flame is Kristen Scott Thomas, who outdoes even Meryl Streep as Alette's snooty French editor. It might not be Bridget Jones, but it's a definite step up from The Devil Wears Prada.

VERDICT

Credit crunch? What credit crunch? This frothy take on dresses and debt is daftly out of place. Appropriate? No. Enjoyable? Yes.