Star Ratings
| | |
| --- | --- |
| | Amazing |
| | Well good |
| | Fun |
| | Meh |
| | Rubbish |
| | | |
| --- | --- | --- |
| Review: Kaboom | | |
Written by Ivan Radford
Friday, 10 June 2011 09:05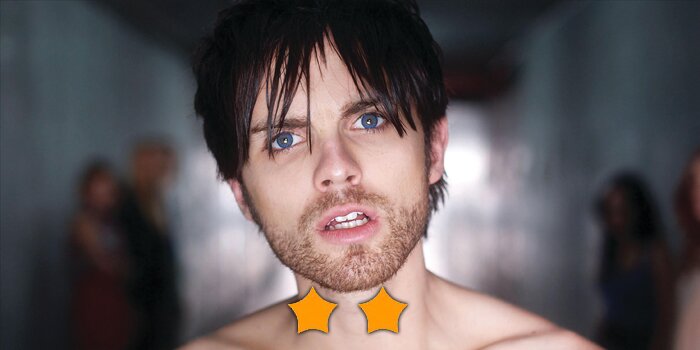 Director: Gregg Araki
Cast: Thomas Dekker, Haley Bennett, Roxane Mesquida, Juno Temple
Certificate: 15
"What the Jesus?" "It's nuttier than squirrel shit!" That's how young people talk in movies. You can tell they're young people because they sound cool. And they have lots of sex. Smith (Dekker) is a young person. He talks like that. He sounds cool. He has lots of sex. That's pretty much all there is to Gregg Araki's oddball film.

At first, Kaboom plays out like David Lynch's version of Beverly Hills, 90210. Instead of people struggling to fit in or get their homework done on time, blokes run around in animal masks while other people have sex. Lots and lots of sex. Sexy, sexy sex.

The twisted fantasy plot wants to be funny but blows its sci-fi load way too early. Especially when Juno Temple turns up with her clothes off - a disturbing bit of casting, until you push Atonement out of your mind. 

In another bedroom, we meet Smith's best friend, Stella (Bennett). She has lots of sex. And she likes women. At one point she has sex with Lorelei (Mesquida), a witch who then starts to control her life using evil witch powers. And stuff.

Is Smith The Chosen One? Who are these pig-faced cult members stalking him across campus? Smith's doofus roommate Thor aside, there's no real humour or tension to these strangely dull events, just an odd curiosity about what Araki will come up with next. (Hint: it rhymes with sex.)

For all its efforts to be intriguing or amusing, Kaboom's dream-led weirdness may only satisfy the director's existing cult following. And shoving sex in everyone else's face isn't the best way to change that. Mulholland Drive, this ain't.

VERDICT

Unless you love animal masks, sex, or having sex while wearing animal masks, this won't have much appeal. Kaboom? Damp squib, more like.
What did you think?
( 1 Vote )
Tags:
david lynch
gregg araki
haley bennett
juno temple
kaboom
roxane mesquida
thomas dekker