Star Ratings
| | |
| --- | --- |
| | Amazing |
| | Well good |
| | Fun |
| | Meh |
| | Rubbish |
| | | |
| --- | --- | --- |
| Animal Kingdom | | |
Written by Ivan Radford
Wednesday, 23 February 2011 08:12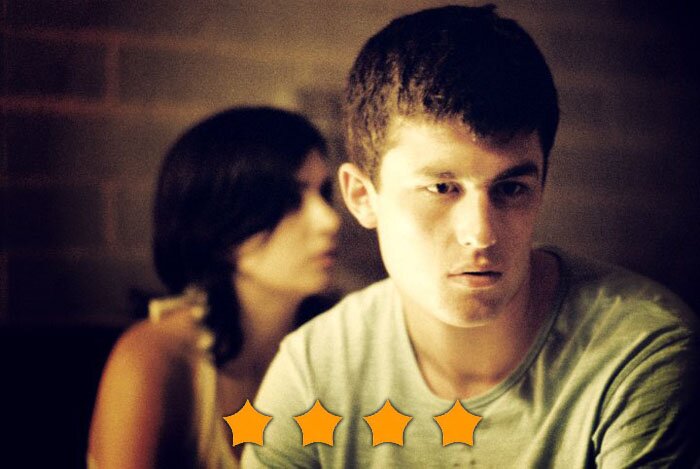 Director: David Michod
Cast: Guy Pearce, James Frecheville, Joel Edgerton, Jacki Weaver, Ben Mendelsohn
Certificate: 15
Trailer
Official Facebook page
G'day, Bruce. Whack another corpse on the barbie, mate? She'll be right. That's precisely why you don't set a gangster movie in Australia. And if you do, you better make sure that 1. It's bloody good and 2. Guy Pearce is in it. No worries: Animal Kingdom manages both. Bonzer.

Little Joshua Cody's (Frecheville) mum has just copped it. Starting with a brilliantly underplayed shot of Cody watching Wheel of Fortune, director David Michod whisks him away to his Aunt Janine (Weaver), aka "Smurf, and her mostly illegal offspring.

There's the stupid one who follows orders and the yobbo who thinks he's a big fish in a little water hole. And then there's the head of the clan, Pope (Mendelsohn), who's just out of prison and is basically a nutjob. They're a lovely bunch: what they lack in functionality, they more than make up for with violence and drugs.

Things proceed in a measured way as we witness Cody's coming of age. He gets a girl, accessorises a bit of murder, and walks around looking confused a lot - a bit like Wayne Rooney. And he does it all with the skill of an Aussie Thomas Turgoose.

Then straight-laced good cop Leckie (Pearce) turns up, all moral complex and Gary Oldman moustache. Interviewing Shane several times as they track down his uncle, the scenes between Leckie and Cody are superbly done. With his convincing non-committal responses, the newcomer never feels like he's from fresh-ville (ahem). Half the time, we just end up listening to Guy Pearce monologuing while looking at close-ups of weeds and the pavement. "Some animals are weak, but they survive because they're being protected by the strong for one reason or another..." the detective waxes lyrically. Then he warns: "You've gotta decide. You've gotta work out where you fit."

Unfortunately, it takes Shane a little too long to find his place. But when he does, it's a heck of a kicker. For the rest of the time, you can enjoy Oscar-nominated Jacki Weaver, who mixes her ruthless mother hen with occasional flashes of regret. Acting with mostly her eyes and her teeth, she's basically Don Corleone by way of Susan Kennedy. Ben Mendelsohn, too, is great as the psychotic drug-taking Pope (there's a phrase we can all enjoy), switching between menace and self-destruction with some wonderfully odd facial expressions. He's the Dr. Karl Kennedy of the bunch. Well directed and with a good ear for natural speech, Animal Kingdom only drags towards the end. It's epic acting, make no mistake, but strewth, the runtime feels epic as well.

VERDICT

A feature-length episode of Neighbours. But with more heroin and guns. Bonzer, mate.
Your rating
( 1 Vote )
Tags:
animal kingdom
ben mendelsohn
david michod
guy pearce
jacki weaver
james frecheville
joel edgerton
thomas turgoose