Star Ratings
| | |
| --- | --- |
| | Amazing |
| | Well good |
| | Fun |
| | Meh |
| | Rubbish |
| | | |
| --- | --- | --- |
| Mr Nice | | |
Written by Selina Pearson
Friday, 08 October 2010 19:15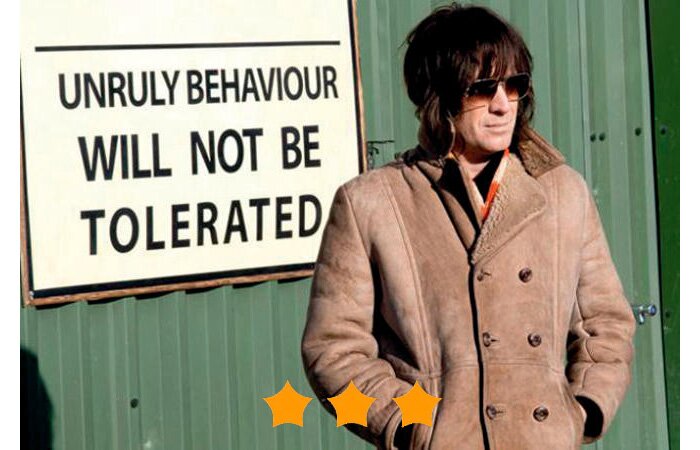 Director: Bernard Rose
Cast: Rhys Ifans, Chloe Sevigny, David Thewlis
Certificate: 18

Stoned. Likeable. Welsh. A real stretch for Rhys Ifans. Who knows what they would have done if Notting Hill's "masturbating Welshman" had never graced our screens in his y-fronts.

Mr Nice charts the rise and fall of international drug smuggler Howard Marks. It starts in the monochrome memories of his childhood, being flattened by a rugby scrum. When his school establishes that he's a lot brighter than he looks (that's not saying much), our unassuming Welshy heads to Oxford. Here, things change from innocent black and white to glorious colour, as Marks takes his first drag of hashish.
While trying to help a friend out, Marks accidentally becomes a drug dealer. He gets entangled with the IRA, apparently recruited by MI6, smuggles drugs across the US and gets away with almost anything. He mixes with the hippest circles and is treated like some sort of boho-hippy king. So far, so froody. Chloe Sevigny is his long suffering partner, pleading with him to give up the dealing. A bit of a stereotype, she spends her time alternately being pregnant, getting pregnant, or worrying about the two.
The film has an amusing tone, apparently reflecting the narration of Marks' own memoir. An unruly anti-hero, he blithely avoids any sense of responsibility in a very childish way. But Thewlis' psychotic IRA weapons dealer frankly steals the film with his rude and obnoxious antics - his interludes prevent the film from dragging. Sevigny struggles along with the English accent but still manages to be passably sympathetic. In the lead, Ifans is strong, but you never feel that this is much of a stretch for him.
VERDICT

Your average run-of-the-mill biopic of an accidental drug dealer. Mr Nice is likeable enough, but psychotic Thewlis steals the film.
Your rating
( 1 Vote )
Tags:
bernard rose
biopic
chloe sevigny
david thewlis
drug dealer
howard marks
mr nice