Star Ratings
| | |
| --- | --- |
| | Amazing |
| | Well good |
| | Fun |
| | Meh |
| | Rubbish |
| | | |
| --- | --- | --- |
| Please Give | | |
Written by Ivan Radford
Friday, 18 June 2010 21:00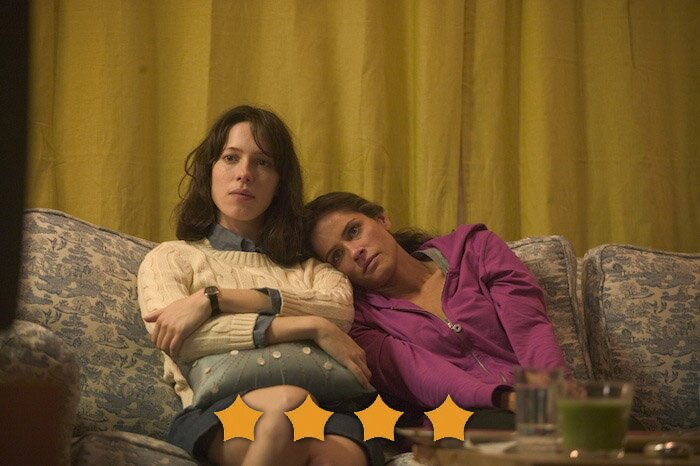 Director: Nicole Holofcener
Cast: Catherine Keener, Oliver Platt, Rebecca Hall, Amanda Peet, Ann Guilbert
Certificate: 15
Some people give. Some people take. Some people buy dead people's furniture and sell it on for a profit. People like Kate (Keener) and Alex (Platt), a married couple who trade in grave robbing with their trendy New York store. It's not long before they buy up the apartment next door, waiting for its elderly occupant, Andra (Guilbert), to drop dead and give up her couch. These are not nice people. Which would explain why they're full of self-loathing. And guilt. And why they talk about it a lot.

Like the recently released Greenberg, Please Give is one of those indie movies that refuses to relinquish its grasp on the awkwardness of life - people talk over each other with blunt insults, using frank honesty to compensate for their own fears. But while its painful to watch the characters tear themselves apart, Nicole Holofcener follows up Friends with Money with a film that never alienates us from her self-centred cast. In fact, some are quite likeable.

That's not the case with Andra's granddaughter Mary (Peet), a beautician who has no time for the old woman. But you can't blame her for being so caustic - for all her wrinkles and age, Andra's one horrible cow. On a day trip out with her other granddaughter, Rebecca (Hall), she comments on her choice of partner: "You've got a handsome boy there. But he's very short." Then she complains about her sandwich.

As the two sisters clash with Kate and Alex's marriage, everything goes slowly and horribly wrong. But in a painfully hilarious way: packed with one-liners and honest assessments of inner worries, Holofcener's female-led script is a touching and uncomfortable piece of writing. The barbs sting with wit and hatred, but always grow out of natural, believable dialogue. Of course, her cast relish every full stop.

Chief of all is Catherine Keener, whose pained expression betrays racks of guilt as she walks along the street dishing out dollar bills to everyone she sees who might be homeless. She refuses to spend $200 on her daughter's jeans, but she can't bear the thought of feeding off those less well off. Supported well by Platt as her ageing husband, they brilliantly counter the bitterness of Peet's Mary, who slowly comes to appreciate the love of her sister, in between microwaving pre-cooked meals.

Rebecca Hall, of course, is the most likeable of the bunch - a nervous, quiet burst of kindness in a world of put-me-downs. This subtle role only highlights her burgeoning skills as one of Britain's greatest actresses. Directing them all with humour and intimacy, Holofcener brings together her ensemble with skill and nuance. For all the sniping and bitching that goes on, she shows she really has a feel for the human condition. And, even more importantly, a feel for what makes good cinema.

VERDICT

Accomplished and unpleasant, Please Give is an engaging and clever film. Thorny, but first-class.
Your rating
( 1 Vote )