Star Ratings
| | |
| --- | --- |
| | Amazing |
| | Well good |
| | Fun |
| | Meh |
| | Rubbish |
| | | |
| --- | --- | --- |
| Greenberg | | |
Written by Ivan Radford
Friday, 11 June 2010 15:23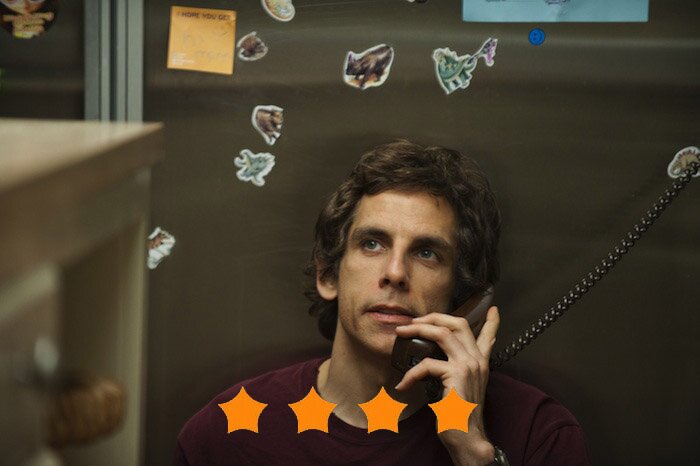 Director: Noah Baumbach
Cast: Ben Stiller, Greta Gerwig
Certificate: 15
It's been five years since The Squid and the Whale, a terrifically sad tale of divorce and family break-ups, and Noah Baumbach is still searching for that right mix of tragedy and the wry laughter that comes out of it in short, sharp, painful bursts. Margot at the Wedding didn't quite have it. But with Greenberg, an ode to ageing and lost dreams, the director's found that balance again. "Hurt people hurt people," muses one of the characters halfway through. It's hard to sum up Baumbach's work better than that. With Greenberg, it's truer than ever.

Florence (Gerwig) is personal assistant to Paul Greenberg, a rich, successful property developer. Young, optimistic, good with children and dogs, she still hopes to be a singer. Roger Greenberg (Stiller) is forty-odd. A failed musician, he's just come out of a mental hospital and is trying to "do nothing for a while". Nothing, except house-sit for his brother while they're on holiday in Vietnam. And build a dog house.

Prickly, selfish, angry at the world which has continued without him, Greenberg spends his time running down other people. Writing letters of complaint which he rarely seems to post, he's detached from the swimming pool culture of sunny LA. No, he can't swim. He can't even drive. And so he calls upon Florence to drive around for him.

Clumsily reaching towards some kind of connection, the two leads gel together, in an anti-romantic way. Uncomfortable sex and stunted conversations make up their relationship, but still Florence sees something in Roger she kind of likes - a dreadful mix of vulnerability and world-weariness. A man of an older generation, whose dreams can no longer come true.

Calling in on his ex-girlfriend, Beth (Baumbach's co-writer and wife, Jennifer Jason Leigh), and his former bandmate, Ivan (a wonderfully natural Rhys Ifans), Roger runs around in the past, haunted by the present and his lack of future. It's an accomplished, nuanced performance from Stiller, with Gerwig's astonishing openness a stark contrast to his closed lifestyle. Far from float casually in the pool, like The Graduate he once was, he hides behind curtains looking at the neighbours ("There's someone in the pool...") and drinking doubles of whisky.

An East Coast guy caught adrift in the West Coast, it's a sad, lonely existence that Baumbach asks us to witness. But still the director frames it all with some intimacy, sharing scenes like the climactic house party where Roger snorts coke to try and fit in with his young niece and her friends. Or the moment when he excuses himself, mid-foreplay, to stand alone in Florence's bathroom and stare at his face in the mirror.

VERDICT

"You like me so much more than you think you do". Elegantly awkward and emotionally honest, Greenberg sticks with you for hours.
Your rating 
( 1 Vote )