Star Ratings
| | |
| --- | --- |
| | Amazing |
| | Well good |
| | Fun |
| | Meh |
| | Rubbish |
| | | |
| --- | --- | --- |
| A Nightmare On Elm Street | | |
Written by Ivan Radford
Friday, 07 May 2010 19:00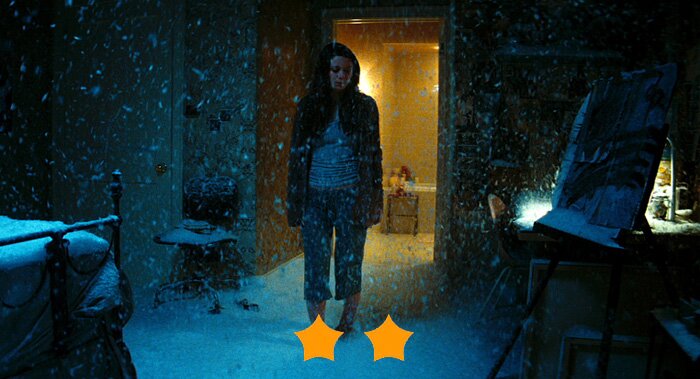 Director: Samuel Bayer
Cast: Rooney Mara, Kyle Gallner, Jackie Earle Haley
Certificate: 18
Trailer
Platinum Dunes strike again, slashing another classic horror movie into a grey-green sludge of generic gore. This time, it's the turn of A Nightmare On Elm Street. Freddy Krueger (Earle Haley) is back, stalking a new set of sleepless teenagers in their dreams. But this isn't the Freddy you remember. This is new improved Freddy, with a new arsenal of CG effects and more severe facial burns. He growls like a psycho, but his claw's lost his touch.

The problem isn't Jackie Earle Haley - he can do menace as well as the next deranged killer. The problem is the shallow screenplay, which takes the beats of Wes Craven's original and remixes them to a tune that's all-too-familiar. In the 1984 ground-breaking slasher, the latex effects and low-tech production design made everything in dream-land disturbingly real. Here, the computerised visuals lack that substance; when Freddy pushes through that bedroom wall, it looks more like a video game than anything else. It's a world away from the upside-down bed swallowing of a young Johnny Depp.

Sure, our lead victims are pale and ashen-faced enough. Nancy (Mara) is a weird outcast, haunted by memories of a repressed childhood, and Quentin (Gallner) pops pills like there's no tomorrow, but their tired state of confusion gets monotonous halfway through. Even the new concept of "micro-naps" (sleeping without realising it when you're actually awake) doesn't shake up their sullen performances.

There are still some jumps in there - mostly thanks to Very Loud Bursts of Music - and MTV man Samuel Bayer loves his gruesome killings, but reworking Freddy's backstory ruins it all. A molester instead of a murderer? The new focus undermines the moral depth of Craven's creation. Bayer's film isn't about character dilemmas, supernatural revenge or irrational fear; it's about being as nasty as possible. And that loses some of Elm Street's spirit. 

"How's that for a wet dream?" cackles Krueger, as a corridor turns to gloop, nearly drowning Nancy - a moment almost as painful as when a sleepy video blogger dies mid-post, yet somehow manages to publish the footage from beyond the grave. A pointless update of a terrifying tale, this modern Nightmare on Elm Street is more likely to send you to sleep than keep you up all night.

VERDICT

The knives are sharper, the deaths are darker, but the all-new Freddy just doesn't cut it.
Your rating 
( 2 Votes )