Star Ratings
| | |
| --- | --- |
| | Amazing |
| | Well good |
| | Fun |
| | Meh |
| | Rubbish |
| | | |
| --- | --- | --- |
| A Prophet | | |
Written by Ivan Radford
Friday, 22 January 2010 14:48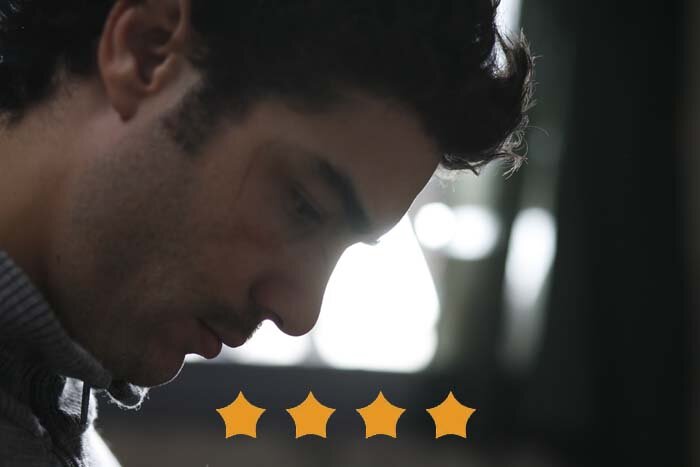 Director: Jacques Audiard
Cast: Tahar Rahim, Neils Arestrup
Certificate: 18
Trailer
There's nothing like a violent French film. Especially when it comes to crime. Proving that resoundingly well is Jacques Audiard's latest film, A Prophet (Un Prophete), a hard-hitting piece of captivating cinema. Following the rise behind bars of North African teen Malik (Rahim), it's one of the most claustrophic character studies of recent years. Forget Mesrine's Killer Instinct: this guy's clever, resilient and he can see the future. That last bit is where it starts to fall apart.

Chucked into jail for 6 years, Malik is confronted by a Corsican outfit almost straight away. At their head is Cesar (Arestrup), lord of the convicts and puller of strings most horrid. The problem is that Malik is an outsider; he's more of an Arab than a Corsican. Not that the Arabs trust him either. Especially when he gets pressured into killing a prisoner by Cesar's outfit - a defining point in Audiard's graphic tale.

The task is horrifically simple: Malik must hide a razor blade in his mouth, seduce his victim, then whip it out at the opportune moment and slit the man's throat. Practising in front of a mirror, Malik's trial runs are painful to watch. Gagging, slipping, cutting himself - this is agonisingly, painfully, gut-churningly tense stuff. When the act itself occurs, the impact of it only increases.

The rest of the story is familiar enough, as Malik manipulates his way through his sentence. Pitting each group against each other, he places himself in a position of power. Hidden under Cesar's wing, the relationship between master and pupil is wary and watchable; Arestrup's dominating charisma effectively counters the intensity of our leading man. Evolving into a formidable character, Malik's turn towards violence redeems him in a disturbing way.

It's this that makes Audiard's movie so incredibly tough - it just doesn't flinch once. Playing on the volatile social structure of modern France, A Prophet has depth beneath its gritty surface. Add in a ghost who haunts Malik's every move, and you get quite a complex piece. But its desire to be dense undoes some of Audiard's work; 150 minutes is a little too epic. As for the vision of a car crash? That's completely unnecessary. Nonetheless A Prophet remains engaging, and that's mostly down to Rahim's star performance. A stylish example of confident film-making, A Prophet is impressive, if a little overlong.

VERDICT

Unnerving and gripping, A Prophet's ambition matches its main man - determined and ruthless, but not always pleasant. It's very good, but it's not quite Goodfellas.


Your rating


( 3 Votes )
Tags:
a prophet
award
cannes
crime
french
gangster
jacques audiard
nomination
oscar
prison
tahar rahim
un prophete