News
| | | |
| --- | --- | --- |
| Claudia WInkleman to Host Film 2010 | | |
Written by Ivan Radford
Monday, 29 March 2010 10:49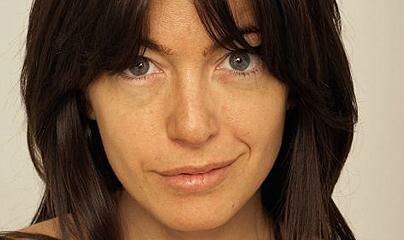 The BBC have chosen Claudia Winkleman to present the long-standing show Film 2010. Following Jonathan Ross's departure, Winkleman will revamp the show, bringing a new format to the weekly reviews programme.

Claudia, who has covered the Oscars and BAFTAs for Sky for several years with her trademark distinctive annoying style, has her own weekly Arts Show on BBC Radio 2 on Friday, which is actually not a disaster.

She said: "Everyone has an opinion on film and I'm looking forward to debating the biggest news and releases with a whole variety of guests each week. I am completely over the moon about being given this enormous honour and am incredibly proud to be to be presenting the new look Film 2010. It's an honour to follow on from the brilliant Jonathan Ross."

I'm pleased she's taken over from Jonathan Ross, too. New format, more guests, new host - this could well be good news all round. Plus she can actually read an autocue. Winkleman's reign starts in September. Bring it on. Unless she's annoying. In which case bring it off - not that it'll make a huge difference either way. I'll be too busy listening to Kermode and Mayo on Radio 2. 
| | | |
| --- | --- | --- |
| Eastern Promises... 2? | | |

Written by Ivan Radford

  
Monday, 29 March 2010 10:09

Cronenberg and Mortensen - get used to saying them together, because cinema's most manly couple are set to sleep in the same bed once more. Yes, hot on the heels of the upcoming The Talking Cure (in which Viggo Mortensen plays Freud and Michael Fassbender plays Jung), David Cronenberg is heading for a sequel to 2007's Eastern Promises.


You remember Eastern Promises, right? That enigmatic thriller which saw society's violent undercurrents collide with Viggo's dodgy Russian accent and massively large penis. Well, not content with that blast of Nikolai Luzhin, producer Paul Webster has revealed that Steven Knight (who gave us the first screenplay) is scribbling away at a sequel.


Eastern Promises 2 marks the fourth team-up of Cronenberg and Mortensen, who first united on A History of Violence, an enigmatic thriller which saw society's violent undercurrents collide with Viggo's quiet family life and his massively large penis. I'm not really sure why the world needs another Eastern Promises entry (the first was decent, but hardly a franchise maker), but no doubt it'll feature another naked punch-up, which, for the ladies at least, is good news. Cronenberg clearly likes the view as well. And who can blame him? If he goes all the way as Freud, Mortensen's member will soon deserve an IMDb page of its own.

 

| | | |
| --- | --- | --- |
| Singer Steps Off X-Men: First Class | | |

Written by Ivan Radford

  
Monday, 29 March 2010 08:24

Just when the world was feeling a tiny bit of mild non-excitement, Bryan Singer's stepped off Fox's X-Men: First Class. The prequel to Singer's previous efforts, First Class focuses on a young Charles Xavier and Eric Lensherr, alongside kiddies like Jean Grey and Scott Summers.


Now, however, the man who abandoned the world to Brett Ratner's X-Men 3 has backed away from the helm thanks to Warner Bros' Jack the Giant Killer. But before you stone Singer (who did give us The Usual Suspects and a rather excellent Superman update), take comfort in this: he will be overseeing the project.


Adopting a Christopher Nolan/Peter Jackson-like role, Singer will steer the filming of his chosen script from Jamie Moss. All he needs is someone to steer. And Fox are hard at work on that. It may not be the most thrilling of ideas - Scott Summers is probably even more of a dick when he's 12 - but at least someone with some sense will be watching over the whole thing.

 

 

| | | |
| --- | --- | --- |
| Scott Pilgrim Trailer Online! | | |

Written by Ivan Radford

  
Thursday, 25 March 2010 18:28

Yes, it's finally here: the teaser trailer for Scott Pilgrim vs The World. Meet charming and jobless Scott Pilgrim (Michael Cera), a bass guitarist for totally average garage band Sex Bob-omb. But when he meets the love of his life, Ramona Flowers (Mary Elizabeth Winstead), he discovers the only way to get with her is to defeat each of her seven evil exes. Literally.


Edgar Wright's mad adaptation of the comic book series has everything: romance, rock guitar and MASSIVE TEXT SAYING THINGS LIKE "WHIP!" AND "KPOW!" looks absolutely incredible. Cera's doing a fairly non-Cera role, you get to see Chris Evans throw Michael Cera into a building, and Brandon Routh and Jason Schwartzman randomly turn up for some action. Yes, that's Captain America, Superman and Jason Schwartzman. And a really cool flaming fricking sword!


Head over to MSN for the trailer, or read on for the full video. An epic of epicness? Hell. Yes.

Read more...

 

| | | |
| --- | --- | --- |
| Legend of the Guardians Trailer | | |

Written by Ivan Radford

  
Thursday, 25 March 2010 15:15

Last time we spoke about Zack "Visionary Director of 300" Snyder, it was all Xerxes this and 3-D that. But here's something nobody saw coming mid-Spartan sword-fest: a kid's animation all about owls.


Yes, Legend of the Guardians (based on the books by Kathryn Lasky) follows Soren, a young owl enthralled by his father's epic stories of the Guardians of Ga'Hoole, a mythic band of winged warriors who had fought a great battle to save all of owlkind from the evil Pure Ones. While Soren dreams of someday joining his heroes, his older brother, Kludd, scoffs at the notion, and yearns to hunt, fly and steal his father's favor from his younger sibling. But Kludd's jealousy gets both owlets trapped by the Pure Ones, leaving Soren to plot an escape.


With Sam Neill, Helen Mirren, Abbie Cornish, Hugo Weaving and even Geoffrey Rush voicing the winged beasties, this is gloriously cute piece of family entertainment. Yes, it'll be in 3-D (like everything else), but watch this trailer and say you're not impressed. Go on. Just try.


Legends of the Guardian soars into UK cinemas on Friday 15th October. Read on for the full video.

Read more...

 

| | | |
| --- | --- | --- |
| 3-D Ticket Prices Up by 26%? | | |

Written by Ivan Radford

  
Thursday, 25 March 2010 13:58

Yes, they're getting more expensive. A Wall Street Analyst has predicted a price jump of up to 26% for 3-D ticket prices in the US this week, just as How to Train Your Dragon gets released. Richard Greenfield's report found that the increase will be around $3, or $5 in LA and New York cinemas. Don't even start on the IMAX prices. Those are even higher.


He observes that "if consumers absorb the price increases without issue, we believe it bodes well for the pricing power of the movie exhibition industry".


I'd like to highlight the words "pricing power" and "without issue" there. To recap, if people keep buying expensive 3-D tickets without complaining, the industry will have total control. TOTAL CONTROL!

 

| | | |
| --- | --- | --- |
| Wham Bam Cam Slams 3-D Conversion Sham | | |

Written by Ivan Radford

  
Thursday, 25 March 2010 13:10

I thought the headline explained it all pretty clearly. But to elucidate things a little further, James Cameron has hit out at the current craze for 3-D conversion, threatening to strangle everyone with his powers of the dark side.


Film-makers "should have been pounding on the gates of the studios saying we want to make movies in 3-D", according to Cameron, who now thinks that studios are taking over decisions which "should be made by film-makers". Not that he's against 3-D, just the slapdash conversion that's happening to films originally shot in 2-D.


The director of Avatar, which had a budget of around $300 million, thinks that converting a movie in post-production offers less of an immersive experience. So when people see bad 3-D movies, the appeal may wear off. I agree with the last bit - the appeal of novelty 3-D effects will wear off.


But even more shocking is that Michael Bay is also sceptical of the process: talking about Transformers, Bay said that he's "not sold right now on the conversion process". So while we got Tim Burton's Alice in Wonderland and will soon have Clash of the Titans in three dimensions, Transformers 3 in 3-D looks unlikely. Which is good news.


As Avatar continues to rake in nearly $3 billion worldwide at the box office, James Cameron's criticism of studios' money-hungry band wagon jumping is a bold move. The comments come as he plans to convert Titanic and re-release it in 2012. Although he'll be taking time over the conversion. So that's ok then.


I wouldn't disagree with him, if I were you. He'll kill you with his left-handed mastery of the force grip. He strangled a man last week from 12 metres. Too bad it wasn't Glen Beck.

 

| | | |
| --- | --- | --- |
| New Iron Man 2 Poster Online | | |

Written by Ivan Radford

  
Thursday, 25 March 2010 07:58

 

 

April 30th can't come soon enough.

 

| | | |
| --- | --- | --- |
| Snyder: There Will Be Xerxes. And Maybe 3-D 300. | | |

Written by Ivan Radford

  
Wednesday, 24 March 2010 13:41

Say it all together now: "Zack Snyder, Visionary Director of 300". But not content with trying (sort of failing) to bring Alan Moore's Watchmen to the big screen, Snyder is still looking at a prequel for Sparta's men in tights.


He confirmed to Coming Soon's Superhero Hype blog that Frank Miller was hard at work on Xerxes: "I'm waiting on Frank to show me something in the next couple of months, and there's a really good chance that will be the next thing we do... I'll take it and I'll adapt it and make it into a movie and I'll write a screenplay, but I want him to do whatever he thinks." Not convinced? Snyder is: "I'm pretty confident it's going to be awesome".


But before Frank's next idea comes along, Snyder is still sorting out Sucker Punch, which will be in 3-D. Why 3-D? Well, Warner Bros. shoved a 10 minute showreel of 3-D 300 in his face and he was impressed by the visual technology: "we're talking about doing the whole movie".


Yes folks, the 3-D revolution continues in the hands of the Visionary Director of Watchmen. 300 in 3-D? That's, like, 900-D. For Zack, the future is bright. For the rest of the world, the future is terrifying.

 
More Articles...
Malkovich Joins Transformers 3?!
Twilight: Eclipse Poster - A First Glimpse
Evans Offered Captain America
Blackbeard's Daughter Will Cruz with Pirates
Start 1 2 3 4

5

6 7 8 9 10 Next > End >>


Page 5 of 48