| | | |
| --- | --- | --- |
| Brief Encounters: Franklyn | | |
Written by Ivan Radford
Wednesday, 25 February 2009 13:00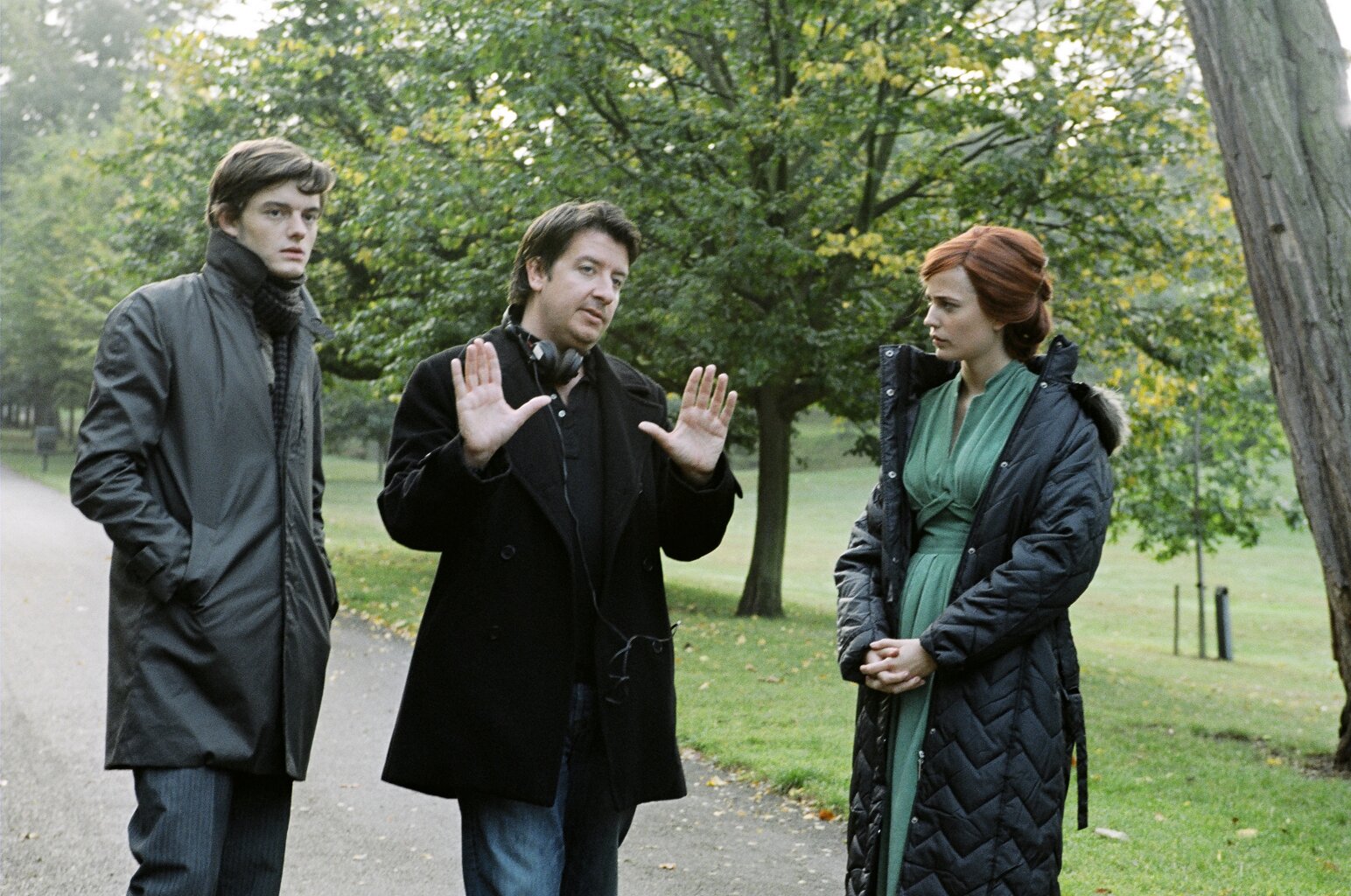 Earlier this week, we were lucky enough to be invited to a screening of Franklyn and a Q&A with its director, Gerald McMorrow. A first-time helmer with a clear eye for what he wanted to achieve, we see what he has to say about the fantastical Franklyn...
So this is your first feature; how did you get here?
Rather naively, when I left school I knew this was exactly what I wanted to do and I immediately got a job as a runner at a film company; you know, the important thing is to make your own foundation course. Mine was becoming an assistant director and working on other people's projects, because at that point you might have big ideas but sometimes you find things just by working on the floor – you suddenly see something that appeals, what sort of person you are and what ticks all your boxes.
The cast involved is pretty impressive - Ryan's a great lead – how did they fall into place?
Ryan's manager read the draft and then passed it to Ryan and we got the call saying he wanted to meet – I had no idea what sort of filmography Ryan had, but he's done like 35 movies, and if you look at the choices he's made, you can tell a lot about him. He was an incredibly passionate, erudite guy, who got what we were doing, and was willing to work for three and a half weeks at 3 Mills studios being treated appallingly badly!
Eva was always there. She was the pivot everyone turned on. Eva and Sam share an agent, so she sent in Sam. He was far too sensitive for Ryan's part, but he was obviously Milo; the two are like reflections, they complement each other perfectly.
It's a bold concept – what were your inspirations?
It started out as a short film, with these two characters colliding, one suicidal and the other wanting to kill someone else. That idea really got me, that in a matter of seconds, it switches and she's then suddenly fighting for her life instead. But then I wanted to know about the characters, so I started working backwards along their storylines, finding out how they got to that exact moment. It evolved from there.
How hard was it to get your vision across and convince people to make such an ambitious film by a debut director?
It was a challenge. I love audience and narrative manipulation, pulling the rug out from under people's feet, so when it came to getting the thing made and marketed, it first looked like just a fantasy movie. When we met the financiers, the visual stuff was being developed as we went along; I took along a visuals book, working with our conceptual artist, and my costume designer and I were ripping out all the old Claude Rains Invisible Man movies, just to get the look across right. Preest's mask is literally a straight-jacket for the head!
You use London as a key location, but without any of the usual tourist landmarks; what was the shoot like in the capital?
Well, we used locations like Hanway Place and St Thomas's Hospital, areas you know but people don't always see on the screen. We tried to stay away from Richard Curtis land! We kept getting thrown out of places – there was a lot of shooting on the sly. We shot it in 35 days; looking back, the weather was really on our side. If it hadn't been, I'm not sure what would've happened. I don't really want to think about it!
So what's next for British director Gerald McMorrow?
There are a couple of things at the moment – I've gone and put myself in a corner by writing something that can only be done with animation, but what I really want to do after that is work with another writer; I want to bring someone else on board and co-write something, rather than write-direct my own stuff all the time.
Last Updated on Saturday, 28 February 2009 11:01