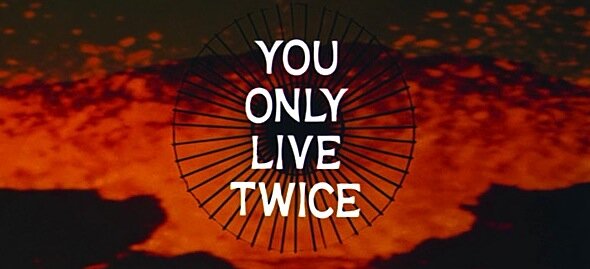 BlogalongaBond. One Bond film a month until Bond 23 comes along in November 2012.

After Thunderball's underwater bilge, Bond faced a challenge: how do you top nuclear weapons and sharks? The answer: go to Japan.

It's a bold move, which distracts from the same old formula with exotic scenery, fat men throwing 007 through paper-thin walls, and Bond's impressive Japanese linguistic skills.

"You forget, Moneypenny, I got a first in Oriental Languages at Oxford," says Sean Connery, before going on to spend the entire film speaking in English. With a thick Scottish accent.

But while Bond's How to Speak Japanese guide would be an easy read (Step 1: Look like Leonard Nimoy), You Only Live Twice did something far more important for the Bond franchise. Not only did it show Blofeld's face for the first time (spoiler: he looks like Donald Pleasance), it also gave Bond's nemesis a new home: a hollowed-out volcano. And that volcano became one of the most iconic images associated with 007.

Which would explain why I found this authentic Japanese haiku sitting inside the box of my special edition You Only Live Twice DVD:

Blofeld, you are cool.

Your volcano rules. Tell me


how to build one too.

And, inevitably, underneath that haiku was an instructional pamphlet that went a little something like this...