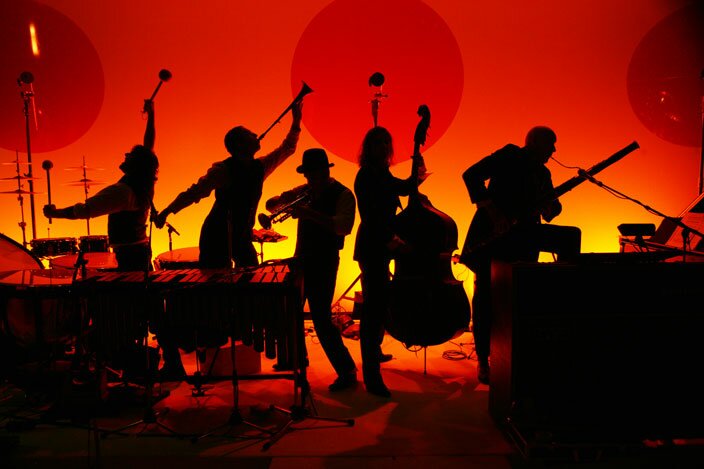 Last Friday saw a particularly special Prom serenade film fans at the Royal Albert Hall. No, not the awesome David Arnold-endorsed medley of movie scores with a hefty dose of John Barry, but a smaller event dedicated to another iconic composer: Mr. Ennio Morricone, as performed by the Spaghetti Western Orchestra.  
As you've probably already worked out, the Spaghetti Western Orchestra are a group specialising in the music of Morricone. An ensemble of five talented Australians (Boris Conley, Jess Ciampa, Graeme Leak, Shannon Birchall, and Patrick Cronin), they spent the evening recreating the composer's best work through the medium of being very silly.  
Pantomime costumes, gruff narration, slapstick comedy - the SWO were happy playing improvised instruments like coat hangers and asthma pumps as well as the standard mix of strings and trumpet. At one point their percussionist picked up a tree and used it to bang the drums. It was closer to the Edinburgh Fringe Festival than the Proms, and all the better for it.
To give you an idea of the inspired musical nonsense, here's their rendition of Chi Mai using bottles...