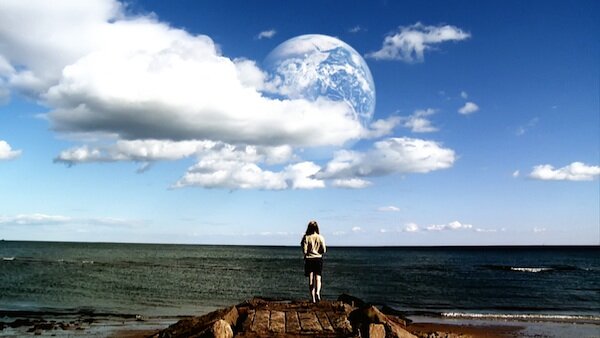 Director: Mike Cahill
Cast: Brit Marling, William Maphother
Certificate: 15
Trailer
Sci-fi movies have frequently made a fuss about the collision between our planet and other worlds. A chance for Bruce Willis to blow a rogue asteroid up, or a sad story about Kirsten Dunst taking her clothes off. But Mike Cahill's low-budget Another Earth is something else.
As MIT student Rhoda (Marling) prepares for a bright astrological future, Earth 2 appears in the sky – an exact replica of our home.
Distracted by the duplicate rock on the horizon, she drives into another car. The collision kills the family in the other vehicle, except for the father, John (Mapother). What follows is a quiet tale of guilt as she tries to atone for the accident.