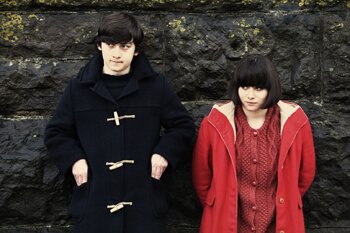 Rango has reached the top of the UK Box Office after a lukewarm week that saw no-one make very much money. But don't worry: Submarine didn't sink, even if it did surface in 12th place. More on that later.

Dreamworks' animated Western took the number one spot from Battle: Los Angeles, dropping 32% down to £1.05m. That's not a lot for a chart-topper, but it's got a healthy £5m running total now, which it's clocked up outside of half term and without 3D uplifts.

It's also the only film to take more than £1 million this week, as it doesn't look like many people went to the pictures over the weekend: Rango's £500k drop is more than most of the new releases made in their first week.

Chalet Girl sloped in at number four (the highest of the debuts) with an alright £677k. Taking into account the usually reliable demographic of teenage girls, though, it's a bit of a downhill run for the rather excellent rom-com (that's right: it's excellent). Still, its Wednesday-Thursday previews helped it jump over The Lincoln Lawyer, which came in fifth with £571k.

The week's other popular release was Anuvahood, which had a solid opening, taking £536k from around 149 cinemas. That's an average of £3,600 per screen, the best of the UK Top Ten, which not only beats Felicity Jones and Matthew McConaughey but also makes it look bare easy, blud, you get me? Regardless of negative reviews and the limited print run, the audience for the gangsta comedy clearly liked the film - even more than I liked using the word 'blud' in that last sentence.