Star Ratings
| | |
| --- | --- |
| | Amazing |
| | Well good |
| | Fun |
| | Meh |
| | Rubbish |
LFF 2013
| | | |
| --- | --- | --- |
| London Film Festival: Jodorowsky's Dune | | |
Written by Ivan Radford
Thursday, 24 October 2013 20:49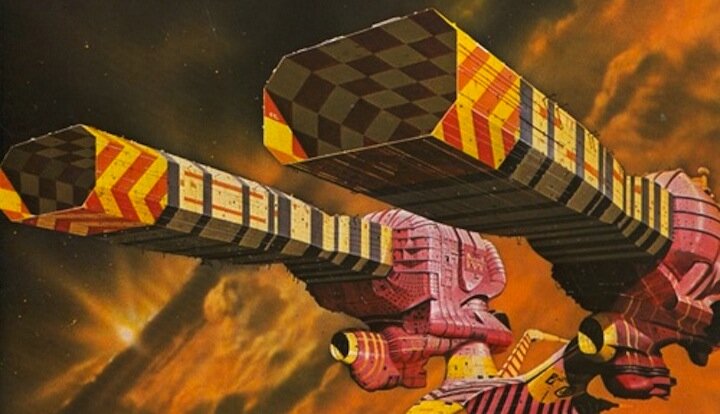 Director: Frank Pavich
Cast: Alexander Jodorowsky
Photo: The Quietus
Jodorowsky's Dune doesn't exist. But if it did, it would probably be the best film in the world. That's how director Frank Pavich feels. So much so that he traverses the globe to interview the cast and crew of the failed project, assembling perhaps the world's greatest not-making-of documentary.
Read more...
| | | |
| --- | --- | --- |
| London Film Festival reviews: Pioneer, Kon-Tiki, 2 Autumns, 3 Winters | | |
Written by Ivan Radford
Thursday, 24 October 2013 20:47
A quick round-up of reviews of London Film Festival titles that, with any luck, will pop up in UK cinemas soon...
Pioneer
The director of the original Insomnia, which was remade by Christopher Nolan, delivers another tense thriller with Pioneer, the true story of a deep-sea diving conspiracy during the Norwegian oil boom. Aksel Hennie plays Petter, a diver who blacks out during a test drive, killing his friend in the process. Did he mean to? What caused his lack of consciousness?
Read more...
| | | |
| --- | --- | --- |
| London Film Festival review: Only Lovers Left Alive | | |
Written by Ivan Radford
Thursday, 24 October 2013 06:28

Director: Jim Jarmusch
Cast: Tom Hiddleston, Tilda Swinton, Mia Wasikowska, John Hurt, Anton Yelchin
It's not easy being a vampire. Avoiding daylight, not eating garlic, asking permission before you go into someone else's home. After all, these things can really mess up your guitar practice. That's the kind of undead life Adam and Eve lead in Jim Jarmusch's take on the genre. If Twilight gave us vampires for teenagers, Only Lovers Left Alive gives us something new: vampires for hipster students.
Read more...
| | | |
| --- | --- | --- |
| London Film Festival review: The Spectacular Now | | |
Written by Ivan Radford
Sunday, 20 October 2013 08:57
Director: James Ponsoldt
Cast: Miles Teller, Shailene Woodley, Brie Larson, Jennifer Jason Leigh Showtimes
The Spectacular Now. That's where Sutter (Teller) lives. It's a great place, full of  alcohol, dangerous driving, the perfect girlfriend and no worries. But when she leaves him, that perfect world falls apart, piece by messy piece. 
It may not sound particularly original but James Ponsoldt's film feels like a fresh entry in the teen movie canon. Its secret weapon? Honesty. 
Read more...
| | | |
| --- | --- | --- |
| London Film Festival review: The Invisible Woman | | |
Written by Ivan Radford
Saturday, 19 October 2013 13:57
Director: Ralph Fiennes
Cast: Felicity Jones, Ralph Fiennes, Michelle Fairley, Joanna Scanlan
Showtimes
"You men, you live your lives while it is we who have to wait."
- Nelly Ternan
(To be sung to the song American Woman by The Guess Who.)
Invisible woman, looks like it could be
A typical film produced by the BBC
A costume drama about Dickens
And the lady that he always kept hidden
A real story with lots of nice costumes
And period houses, yeah, you just assume...
But Woman, don't stay away
Invisible Woman's perfectly ok.

Read more...
| | | |
| --- | --- | --- |
| London Film Festival review: 12 Years a Slave | | |
Written by Ivan Radford
Saturday, 19 October 2013 12:27
Director: Steve McQueen
Cast: Chiwetel Ejiofor, Lupita Nyongo'o, Michael Fassbender, Benedict Cumberbatch, Brad Pitt
Showtimes
Read our interview with Steve McQueen, Chiwetel Ejiofor and Lupita Nyongo'o from the 12 Years a Slave premiere.
After the astonishing Shame and hard-hitting Hunger, artist-turned-director Steve McQueen has made a name for himself for tackling difficult subjects head-on - and for doing it beautifully. 12 Years a Slave continues the first part of that tradition, but skips the second. Those expecting long, fluid takes and stunning composition will be surprised: this is as blunt as cinema gets.
Read more...
| | | |
| --- | --- | --- |
| London Film Festival review: Locke | | |
Written by Ivan Radford
Friday, 18 October 2013 12:26
Director: Steven Knight
Cast: Tom Hardy, Olivia Colman, Ruth WIlson
Showtimes
Read our interview with Tom Hardy and Andrew Scott from the Locke premiere.
Nobody likes the M6. It's long. It's slow. It's full of cars. It's, well, the M6. For Ivan Locke (Hardy), though, it's a direct line to sort his life out. His wife and kids are waiting at home to watch the England match. His company are expecting him to supervise the largest ever non-military deposit of concrete in Europe. But Ivan's driving to London to be with Bethan (Colman), a woman who is having his baby.
Read more...
| | | |
| --- | --- | --- |
| London Film Festival review: Blue Is the Warmest Colour | | |
Written by Ivan Radford
Thursday, 17 October 2013 15:52
Director: Abdellatif Kechiche
Cast: Léa Seydoux, Adèle Exarchopoulos, Salim Kechiouche, Aurélien Recoing
Certificate: 18
The slurping. That's what will stick with you after watching Blue Is the Warmest Colour. And all the other noises. As well as winning the Palme d'Or, Abdellatif Kechiche's three-hour lesbian romance is known for its graphic sex scenes, but it's not just there that you'll hear things: equally loud is the way Adèle (Exarchopoulos) gorges on spaghetti bolognese or blows her nose. Abdellatif Kechiche's film isn't eye-opening because of its unflinching fornication - it's because it's unflinching with everything else.
Read more...
| | | |
| --- | --- | --- |
| London Film Festival review: Night Moves | | |
Written by Ivan Radford
Thursday, 17 October 2013 11:31
Director: Kelly Reichardt
Cast: Jesse Eisenberg, Dakota Fanning, Peter Sarsgaard
Showtimes
Eco-terrorism is in this year. Hot on the heels of The East comes another sabotage thriller, Night Moves, which examines what it takes to cross the line into activism.
Read more...
| | | |
| --- | --- | --- |
| London Film Festival review: The Armstrong Lie | | |
Written by Ivan Radford
Thursday, 17 October 2013 00:45
Director: Alex Gibney
Cast: Lance Armstrong
Showtimes
The Armstrong Lie. It's a bold title for Alex Gibney's latest documentary about cyclist Lance Armstrong and the doping scandal that surrounded his seventh Tour de France win. To recap: he lied.
Ever since Enron: The Smartest Guys in the Room, Gibney has made a name for himself for investigating the big, buzz topics - and doing it really well. Unlike his recent Mea Maxima Culpa (an unveiling of the Catholic church's cover up of sex abuse), though, there is perhaps little to be said here that we don't already know. That, in itself, is what makes this story so fascinating.
Gibney started making the movie in 2009, when Lance was starting his comeback following a battle with cancer and prior accusations of doping. Riding the wave of Armstrong's astonishing performance, Alex's film became an inspiring human interest profile. Then the truth came out. The fallout saw Gibney's doc derailed, prompting him to go back again to the project's beginning and explore what happened - and how he was duped along with everyone else.
Interviews with people inside Lance's camp, from dodgy medical expert Dr. Michelle Ferrari to bitter ex-teammates who were caught up in the drug-using attitude of cyclists in the 1990s, are revealing and insightful. The most fascinating contributions, though, come from Armstrong himself. Like our director, he's a man with a tale to present; the one that we all accepted for years. The movie sheds some light on the efforts he went to just to perpetuate that mythical narrative, making genuine efforts to raise money for cancer one minute, then running off to cheat the next. At one point, we discover, he even took drugs in plain sight by faking a coach breakdown before a race in front of live TV cameras.
The races themselves are thrilling, with helmet cams and helicopter footage snappily stitched together, but thanks to Gibney's narration (a rare personal intrusion into his own work), The Armstrong Lie becomes less a cycling documentary and more an interesting investigation into a man who likes to tell stories: a story-teller filming a story-teller.
"He almost hijacked my movie," exclaims the director at one point. The fact that he, like everyone else, wanted Armstrong's deception to be true, speaks volumes about our willingness to trust other people, no matter how ridiculous the lie.

| | | |
| --- | --- | --- |
| London Film Festival review: Philomena | | |
Written by Ivan Radford
Wednesday, 16 October 2013 18:02
Director: Stephen Frears
Cast: Judi Dench, Steve Coogan
Showtimes
"I never saw that coming in a million years!" cries Philomena (Dench), as she describes the plot of a romance novel to Martin Sixsmith (Coogan). A cheerful old lady compared to his jaded journalist, you'd never guess what she's been through: as a young woman, she was separated from her son, Anthony, by a Catholic home - and never told where he was. So she teams up with Sixsmith to find out.
Read more...
More Articles...
London Film Festival review: Inside Llewyn Davis
London Film Festival review: All Is Lost
London film Festival review: How We Used to Live
London Film Festival review: Jeune et Jolie
Start Prev

1

2 3 Next > End >>


Page 1 of 3