| | | |
| --- | --- | --- |
| LFF interview: Lupita Nyong'o on 12 Years a Slave | | |
Written by Ivan Radford
Saturday, 19 October 2013 14:37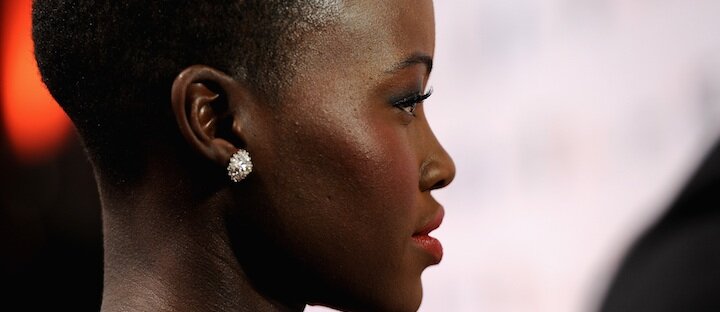 A lot of talk has surrounded Chiwetel Ejiofor and Michael Fassbender in 12 Years a Slave - and deservedly so. But Steve McQueen's harrowing true drama, which had its UK premiere at the London Film Festival this week, also features another astonishing turn: that of Lupita Nyongo'o.
Playing Patsey, the slave owned by Michael Fassbender's Epps, she is abused, whipped and mistreated horribly on screen. She spoke to me briefly at the London Film Festival premiere about how she came to be involved in the landmark piece of cinema:
"Actually, I was just looking for work - any work - and this was the first thing I put myself on tape for!"
Once she had submitted a tape, the audition process was lengthy: "I auditioned three times in three different states. Once in New York, once in L.A. and finally in Louisiana with Steve. Each time, I couldn't believe I'd got another audition!
She was no stranger to the harsh nature of McQueen's script, either: "The scenes I auditioned with were some of the hardest in the film so it was very emotionally tasking - and such a precious experience to be able to do that and go there."
Was it hard to film such difficult scenes? "I trusted Steve. He made it possible for me to go to those dangerous places."
What's next for the actress after such a striking, shocking breakout performance? "Well… I did an action thriller with Liam Neeson, Non-Stop, which is out in February - after that, I don't know! I've had some interesting things coming my way…"
12 Years a Slave is screening on Sunday 20th October at 5.45pm. Read our five-star review.