| | | |
| --- | --- | --- |
| LFF interview: Steve McQueen, Chiwetel Ejiofor on 12 Years a Slave, hanging and Hans Zimmer's music | | |
Written by Ivan Radford
Sunday, 20 October 2013 16:36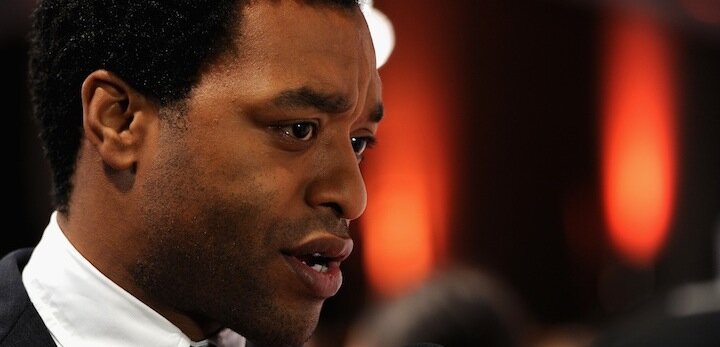 "I'm either making a film about slavery or I'm not."
That was director Steve McQueen talking at the press conference for 12 Years a Slave at the London Film Festival. Together with lead actor Chiwetel Ejiofor, the pair spoke at length about the brutality on screen and the extent to which they pushed themselves to tell Solomon Northup's true, harrowing, extraordinary story - and tell it honestly.
"My responsibility was to simply tell his story," said Chiwetel. "The book was very revealing in terms of his character; his world view and the way he approached the world and other people and his circumstances was remarkable. [He had an] extraordinary reflex for survival and love of life as well as an absence of hatred. He's able to continue through this system because he gets rid of anything that is not useful to his survival."
The star, who plays Northup, a free man from New York who was sold into slavery for over a decade in the 1800s, addressed the extreme violence that is on screen during the two-hour movie:
"It's not like I wasn't aware of Steve and his films, you know what I mean? So I knew he would go to all the places that you have to go to… In a way, you can't tell a story about slavery unless you tell it. People talk about violence and stuff, but it's a strange handicap if you can't talk about violence in a film about slavery."
He continued: "You're certainly not going to do justice to Solomon Northup and what he went through. It's like doing a film about the Second World War or something and not shooting anybody."
One scene in the movie is particularly shocking - a sequence that sees Solomon hanging from a tree for several minutes. I spoke to Chiwetel about that moment on the red carpet at the 12 Years a Slave LFF Gala:
"I had a safety line, but I deliberately wanted to get as close to the experience as possible. You're always trying to legitimise your ability to tell somebody's story who went through something as extraordinary as this. I found that in those moments, really connecting and finding I had a taste of what he went through made me feel more comfortable telling his story."
Hans Zimmer's music plays a significant role in the movie, especially because so much of it is carried out in silence: despite being in almost every scene of the film, Chiwetel barely says a word.
McQueen and the Man of Steel composer had talked before about him possibly providing the soundtrack for Shame. The director said that hiring Hans for 12 Years a Slave was easy:
"I just rang him up! As you do. I said Hans, I'm doing this film, there's no money, and he said 'I'll do it!' And that was it."
I asked Steve about the music's role within such a silent film. Comparing Chiwetel to the great silent actors, he agreed that Zimmer's music was important to help convey the emotion of Solomon's experience: "What I was thinking about was silent movie stars - Valentino, Buster Keaton - because when you're on your own and you can't talk to people about who you are, it's all about how you can translate that to an audience."
McQueen went on to explain how they worked on the music: "We had two conversations for five hours at his place, then two conversations of about three hours on the phone, then I went to his studio and he did this (mimes playing one note) and I said 'Wow!' All of that conversation led to a couple of notes."
12 Years a Slave is screening on Sunday 20th October at 5.45pm. Read our five-star review.
For more comments on the movie, including Steve McQueen's take on Michael Fassbender's decision not to join in the movie's Oscar campaign - "His campaign is on the screen. He's done his thing. That's it." - you can watch highlights of the press conference here: