Star Ratings
| | |
| --- | --- |
| | Amazing |
| | Well good |
| | Fun |
| | Meh |
| | Rubbish |
Cinema reviews
| | | |
| --- | --- | --- |
| Film review: Starred Up | | |
Written by Ivan Radford
Friday, 21 March 2014 07:24
Director: David Mackenzie
Cast: Jack O'Connell, Ben Mendelsohn, Rupert Friend
Certificate: 15
"Starred Up means you're a leader," says prison veteran Spencer (A Field in England's Peter Ferdinando) to Eric (O'Connell), the new kid on the block. He's been transferred from juvenile into adult jail two years early. For the system, that means he's too dangerous. For the people inside it, that means he's all set to rise to the top.
The problem? That would mean going past Neville (Mendelsohn), a senior con. Who also happens to be his dad.
Read more...
| | | |
| --- | --- | --- |
| Film review: Under the Skin | | |
Written by Ivan Radford
Monday, 17 March 2014 07:05
Director: Jonathan Glazer
Cast: Scarlet Johansson
Certificate: 15
I saw Under the Skin for a second time last week. I still hadn't recovered from my first time, back in October of last year. That's the kind of film Under the Skin is; one that sticks with you, to your insides, for an inhuman amount of time.
Read more...
| | | |
| --- | --- | --- |
| Film review: Ironclad 2: Battle for Blood | | |
Written by Ivan Radford
Friday, 14 March 2014 18:32
Director: Jonathan English
Cast: Tom Rhys Harries, Tom Austen
Certificate: 15
Several years ago, a hacking, slashing epic with a camp sense of humour and a playful approach to history won over audiences with its graphic violence and over-the-top acting. No, not 300 - Ironclad. Now, that period silliness returns in a sequel nobody asked for. No, not 300: Rise of an Empire - Ironclad: Battle for Blood.
From the opening clash, director Jonathan English makes it clear that he has no intention of scaling down the violence. The trouble is that in trying so hard to top the brutality of the first film, things like characters or fun are swiftly forgotten.
The cast do try. Tom Rhys Harries (who impressed so much in Hunky Dory) gives good vulnerability as Hubert, whose dad is fatally wounded by the Scottish clan from over the hill, while Tom Austen is manly and male as Guy, the butch estranged-cousin-turned-mercenary the family need to defend their keep.
Revenge? A siege? People with not many clothes on? So far, so epic. The problem? You don't care about any of it.
A thankless damsel in distress and a highly dubious female character (who tries on every stereotype from man-eating rapist to love interest and violent warrior) only remind you how shallow the script is. The Scottish tribe, meanwhile, are laughable, from the angry hairy one to the bald staring one.
There is some satisfaction to be had in seeing people decapitated and their bowels forcibly ejected from their body, but English's increasing reliance on shaky cameras only makes the conflict feel more confusing - and look far cheaper.
With the head of the Scots' son also downed in the fray, the straight-faced band of cardboard cut-outs find themselves in a blood feud that threatens to go on and on and on. In the original, the entertaining, hammy trio of James Purefoy, Brian Cox and Paul Giamatti kept you laughing as you sympathised with the soldiers stuck in a stalemate. In this grim sequel, the prospect of endless, cheerless combat feels believably painful.

| | | |
| --- | --- | --- |
| Film review: The Zero Theorem | | |
Written by Ivan Radford
Tuesday, 11 March 2014 16:35
Director: Terry Gilliam
Cast: Christoph Waltz, David Thewlis, Mélanie Thierry, Lucas Hedges
Certificate: 15
What is The Zero Theorem? That's the task assigned to Qohen Leth (Waltz), a reclusive programmer at ManCom. Surrounded by bright lights, giant adverts and wireless connections, Lohen lives in a switched-on dystopian future not far from our own (and, scarily, not that far from Blade Runner either). He can't wait to disconnect himself from it all - but only so he can go home and wait by the phone for a call that will tell him the meaning of life.
Read more...
| | | |
| --- | --- | --- |
| Film review: The Grand Budapest Hotel | | |
Written by Ivan Radford
Friday, 07 March 2014 17:46
Director: Wes Anderson
Cast: Ralph Fiennes, Tony Revolori, F. Murray Abraham
Certificate: 15
"There is still a glimmer of civilization in the barbaric slaughterhouse we know as humanity."
That's Monsieur Gustave (Ralph Fiennes) to his young bellboy protege Zero (Tony Revolori) at The Grand Budapest Hotel. Located halfway up a mountain in the tiny, war-torn Eastern European Republic of Zubrowka, it's a frontier for wealth, sophistication, old women with large suitcases and fluffy pink pastries. And M. Gustave lives for it.
Read more...
| | | |
| --- | --- | --- |
| Film review: Non-Stop | | |
Written by Ivan Radford
Friday, 28 February 2014 17:13
Director: Jaume Collet-Serra
Cast: Liam Neeson, Julianne Moore, Lupita Nyong'o, Corey Stoll
Certificate: 15
"I'm not hijacking this plane; I'm trying to save it!"
That's Liam Neeson as Bill, an alcoholic, daughter-less, world-weary Air Marshall. Boarding a flight to London, he's halfway through falling out with his bosses and co-agents because he's an alcoholic, daughter-less, world-weary Air Marshall.
Read more...
| | | |
| --- | --- | --- |
| Film review: The Book Thief | | |
Written by Ivan Radford
Thursday, 27 February 2014 17:51
Director: Brian Percival
Cast: Sophie Nélisse, Geoffrey Rush, Emily Watson
Certficate: 12A
You wouldn't steal a car. You wouldn't steal a handbag. You wouldn't steal a movie. You wouldn't steal a book either, I presume. Thieving books is a crime. Do not accept it. All that doesn't bother Liesel Meminger (Nélisse). Taken away from her family in pre-WWII Germany, she would steal a book. In fact, she would steal several. She'd probably steal a car too. And a handbag. But does anybody punish The Book Thief? Do they heck.
Read more...
| | | |
| --- | --- | --- |
| Film review: Stranger by the Lake | | |
Written by Ivan Radford
Friday, 21 February 2014 17:50
Director: Alain Guiraudie
Cast: Pierre Deladonchamps (Franck), Christophe Paou (Michel), Patrick d'Assumçao (Henn)
Certificate: 18
Ever since Basic Instinct, two words have been closely linked in cinematic dictionaries: "sexy" and "dangerous", and "erotic" and "thriller". Today, the latter only conjure up images of a sweaty Michael Douglas and cheesy 80s music. Thanks to Stranger by the Lake, though, the former have lost none of their edge.



Read more...
| | | |
| --- | --- | --- |
| Film review: Only Lovers Left Alive | | |
Written by Ivan Radford
Thursday, 20 February 2014 17:44

Director: Jim Jarmusch
Cast: Tom Hiddleston, Tilda Swinton, Mia Wasikowska, John Hurt, Anton Yelchin
It's not easy being a vampire. Avoiding daylight, not eating garlic, asking permission before you go into someone else's home. These things can really mess up your guitar practice. That's the kind of undead life Adam and Eve lead in Jim Jarmusch's take on the genre. If Twilight gave us vampires for teenagers, Only Lovers Left Alive seems to give us the next step up: vampires for hipster students.
Read more...
| | | |
| --- | --- | --- |
| Film review: The Dallas Buyers Club | | |
Written by Ivan Radford
Monday, 17 February 2014 08:17
Director: Jean-Marc Vallée
Cast: Matthew McConaughey, Jared Leto, Jennifer Garner
Certificate: 15
Last year, a documentary called Fire in the Blood followed the campaign group Act Up's fight to legalise drugs for the treatment of AIDS. It was a shocking burst of statistics that showed the cost of the FDA's reluctance to release medication to the general public. The Dallas Buyers Club gives that struggle of the 1980s a human face.
Read more...
| | | |
| --- | --- | --- |
| Film review: The LEGO Movie | | |
Written by Ivan Radford
Saturday, 15 February 2014 13:30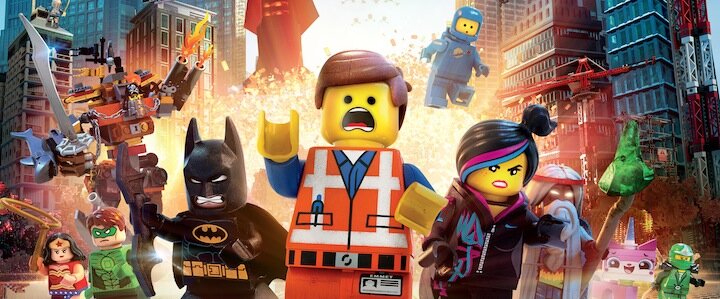 Think The LEGO Movie is going to be one long advert for LEGO? Well, it is. But it also isn't. Why? Because of Christopher Miller and Phil Lord. The LEGO Movie is the perfect fit for the directors of Cloudy with a Chance of Meatballs and 21 Jump Street. Freed by LEGO's potential to make anything, the duo's anarchic comedy is more apparent than ever. Barely a plot point goes by without it being undercut by a silly comment or a slapstick stunt (Lord and Miller have a real feel for the clumsy, blocky nature of their subject's form).
From cats called Jeff to invisible jets, everything is a gag that doesn't wait to happen. In between the endless giggles, they slip in comments on surveillance, state brutality and - most terrifying of all - superglue to create something that at times resembles left-wing satire more than product placement. "Honey, where's my pants?" cries a character in the city's favourite sitcom, Where's My Pants?, promptly making everyone forget that maybe everything isn't so awesome after all. For a family movie, that's impressive. For a company-sponsored advert, it's mind-boggling.
You barely have the time to register the intellectual and political games, though, because you're so busy laughing. The gag-packed script is performed by an impeccable voice cast. Will Arnett is the star of the show. His gravelly, overly serious Batman might be the greatest cinematic depiction of the superhero to date (one musical interlude makes you long for The Dark Knight: The Musical).
A stirring final act recalls Toy Story 3 by introducing heart to back up the witty laughs and political brains. Dismantling bricks completely, The LEGO Movie ultimately becomes a movie about LEGO and why people play with it - not just kids, but adults too. This free-wheeling creativity is what Miller and Lord capture so un-neatly on-screen. It's like watching two people smash their toy sets together for 100 minutes. For the business lords at LEGO, that makes it a flawless piece of corporate marketing. For everyone else, that makes it an anti-corporate celebration of flaws. In short, everything is awesome.

Some further thoughts on the movie here.
More Articles...
Film review: RoboCop
Film review: The Armstrong Lie
Film review: Lone Survivor
Start Prev 1 2 3 4 5 6 7 8 9

10

Next > End >>


Page 10 of 70