The biggest highlights of the 2012 BAFTAs:
1. Christina Hendricks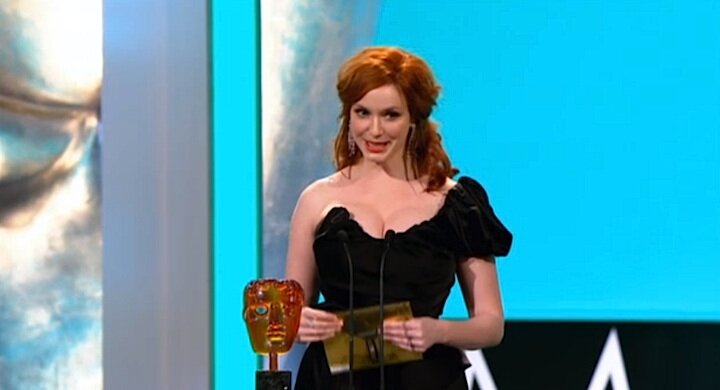 (via BBC iPlayer)
2. Jean Dujardin's eyebrows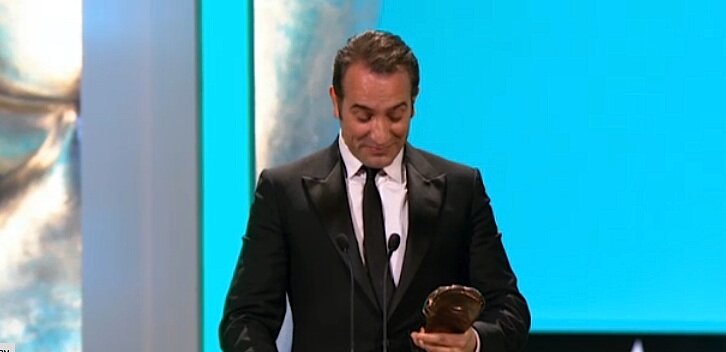 (via BBC iPlayer)
3. Martin Scorsese's eyebrows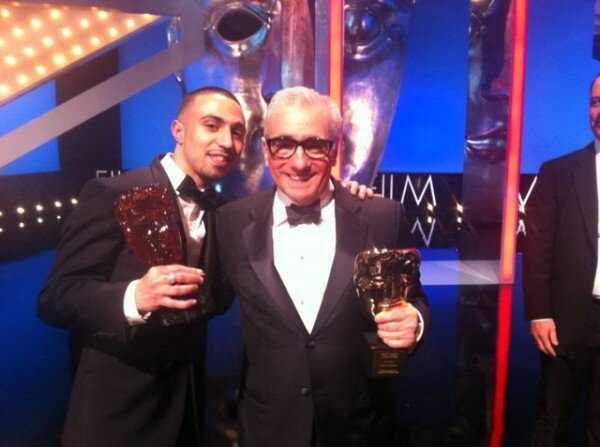 (via Rising Star award-winner Adam Deacon/Twitpic)
It was also great to see Tyrannosaur/Paddy Considine pick up a much-deserved BAFTA for Outstanding British Debut, as well as John Hurt accepting his BAFTA for Outstanding Contribution to British Cinema - making up for his unfairly overlooked supporting role in Indiana Jones and the Kingdom of the Crystal Skull.
Otherwise, the evening was a predictable mix of Meryl Streep winning awards, Tinker Tailor Soldier Spy not winning enough awards and Christopher Plummer pipping Kenneth Branagh to the Supporting Actor post. Oh, and Senna took home both Best Documentary and Editing.
Read on for the full list of winners - or head this way for a rant about the BAFTA nominations and the Academy's inability to celebrate our own country's cinema. (But let's be honest: you all stopped reading at Christina Hendricks.)