| | | |
| --- | --- | --- |
| BlogalongaBond: Casino Royale (2006) | | |
Written by Ivan Radford
Sunday, 30 September 2012 21:06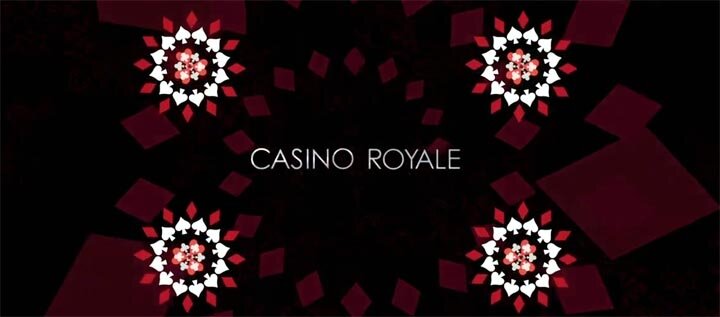 BlogalongaBond. One Bond film each month until Skyfall in October.
Finally. Casino Royale. Following the mountain of butt-nubbins that was Die Another Day, Daniel Craig's arrival was a shot of pure 007 joy – like getting a blowjob from Sophie Marceau after a one-night stand with Jaws.
Martin Campbell returned to the helm to do what he did best: reboot the franchise to fit its era. Brosnan's 90s baptism by Russians smartly played up the irony while allowing for some revenge. Craig's noughties cocktail kept the cold-blooded part – a cornerstone of Ian Fleming's character – and added in a dash of On Her Majesty's Secret Service's sorrow.
But it was more than that: as well as nailing Bond's character, Casino Royale knew when to blow things up and when to sit things out. Gone are the CGI surfboards and ice palaces; in their place, clever exchanges of dialogue and games of cards. After an explosive first half (and some bold opening credits), it really does feel like we're back in Dr. No territory. Casino Royale didn't out-Bourne Jason Bourne by punching people in the face. It did it by staying quiet for the middle act and letting Craig's dormant landmine take centre stage.
And then there's Eva Green - EVA GREEN – whose independent streak and sexy smarts made her the first, and arguably best, Bond girl of the series. She's the perfect companion for Mads Mikkelsen's quiet, calculating Bond villain, both of them adding realism rather than camp humour to proceedings.
Held together by David Arnold's absolutely stonking score, Casino Royale doesn't so much slap Die Another Day around the face as strap Pierce Brosnan to a chair and whip his cheesy balls with a rope while yelling: "Will you yield?" It's a cathartic release for everybody.
Still, Casino Royale's not the first time United Artists/MGM have tried to reboot Bond. OHMSS removed the polish of Diamonds Are Forever. For Your Eyes Only scaled back Moonraker. GoldenEye resurrected 007's misogynistic dinosaur. The boldest restart, though, occurred in 1992, way before Martin Campbell entered the frame. And its legacy – nay, its example – lives on to this day.
I am talking, of course, about James Bond Jr.
Write a new theme tune
No one wants the James Bond of old. Even hearing Monty Norman's theme is enough to remind everyone of Die Another Day. So hire a clever composer to come up with something radically different, while still paying homage to John Barry. A new sound. Something louder, more masculine, with a modern edge. Something like this:
"Look out he's coming through / He's got a job to do / While he rescues the girl…" Chris Cornell would sing the heck out of that.
Make Bond relevant

Bond is stuck in a loop. There's no escaping it. He's doomed to live out the same journey over and over in different time periods: the secret is to change with them. So pay attention to what's around you. Is it Jason Bourne? Gritty action? Handheld cameras? Terrorists? Or is it sitcoms, cartoons and Saved by the Bell? Whatever it is, copy that and you'll make Bond relevant again. Just look at James Bond Jr. What could possibly go wrong?
Give Bond a makeover

After years of dark hair and dark eyes, Bond is in sore need of a makeover. You could try anything. A new hair colour. A kilt. Or, if you're really brave, a younger age, a sports jacket and a pair of blue jeans. That's what James Bond Jr. did, leading the way well before Bond fans could even think of getting annoyed about Daniel Craig's blonde locks
Send Bond back to school

We've already seen Bond at the peak of his powers. What audiences want nowadays is a secret agent with a hint of vulnerability. A n00b, who's still learning the ropes. Bond Begins. And what better way than literally sending him back to school? You could even take the idea of a young James Bond and write a series of books. Charlie Higson's a really good writer – he would knock it out of the park.
Change the catchphrase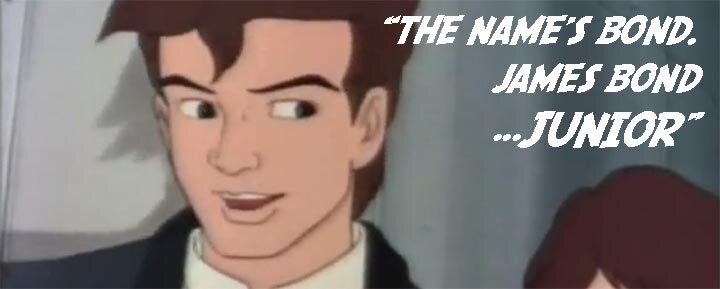 The name's Bond, James blah blah blah. We've heard that one before. Try a new twist on a signature catchphrase. Something fun. "Shaken or stirred? Do I look like I give a damn?" That could work well. But you'll have to go a long way to top Corey Burton's signature line: "The name's Bond. James Bond… JUNIOR."
Play around with the gun barrel

Don't just toy with the catchphrase, mess about with the visuals as well. Something daring, something eye-catching, something that says: "Yeah, this is Bond... but not as you know it!" The iconic gun barrel's the easiest candidate. Try linking two sections with that. Audiences will love it.
Invent a new villain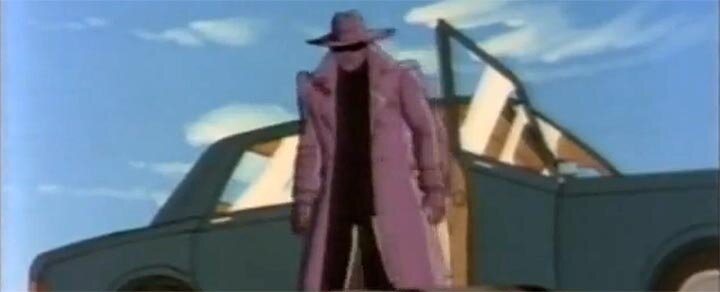 SPECTRE? Blofeld? Boring. You've done the research; you know the time period we're in. We need a new evil organisation. A group fronted by someone realistic. A consortium of villains that's edgy, gritty, scary. Something for the post-9/11 age. Unfortunately, James Bond Jr. has already taken SCUM (Saboteurs and Criminals United in Mayhem). So, er, good luck topping that.
Reinvent old friends
If Bond has gone back to the beginning, his friends need to as well. No more middle-aged white dude Felix Leiter or John Cleese as Q. We need sidekicks that are contemporary. Maybe a friend from America. Perhaps someone who can claim to be related to Bond (literally or metaphorically). At the very least, someone black.
Give Bond a real love interest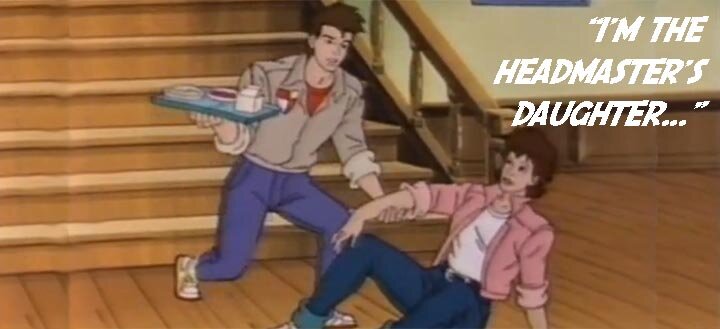 None of this Holly Goodhead business any more. This is the 21st Century. We want a feisty, independent female who can be sexy and smart at the same time. A woman who, for the first time in the franchise, has a fully-fledged backstory. A love interest who walks onto the screen and can directly say: "I'm the money."
Introduce the Aston Martin…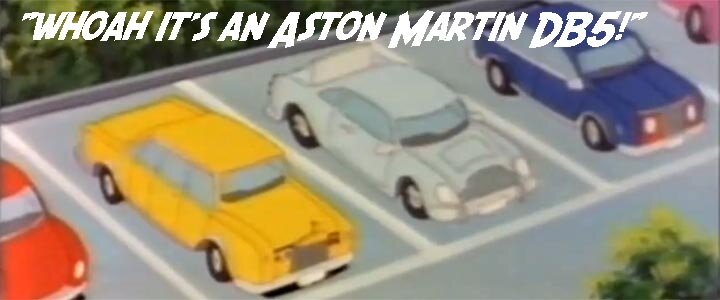 I don't care what age or hair colour your new Bond has, as long as he drives an Aston Martin. Hell, make it a gift left to Bond in a car park or something. However you do it, it doesn't matter. Just make sure someone says out loud what brand it is. Sponsors pay extra for that.
… then destroy it

The only way Bond can grow as a character is to take something away from him. Fleming's novel knew that. So did OHMSS. So destroy something he loves. It can be the car or the girl – it doesn't matter, as long as it breaks his heart. Well, just for long enough to hold him back until the next model comes along.
And there you have it. Follow all these steps and you'll end up with a successful James Bond reboot. And, if you get the right director, writer and actors on board, it might even end up as good as this:

BlogalongaBond will return next month in Quantum of Solace. For more BlongalongaBondage, head this way.
Tags:
casino royale
daniel craig
james bond jr
james bond junior
martin campbell