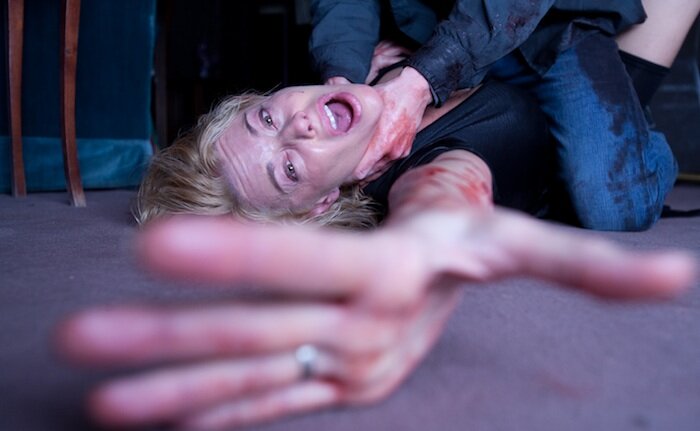 There aren't many things that get me as excited as the word "próximamente" at the end of trailer, but the words "horror", "Belén Rueda", and "Guillermo Del Toro" just about do it.

Julia's Eyes is about a woman who has a sister who died in mysterious circumstances as well as a degenerative sight condition. So of course, as soon as she starts investigating the paranormal darkness surrounding her house, someone turns out the lights. Bet she didn't see that one coming. Ho ho ho.

Guillem Morales' second feature film looks very promising judging by the actors involved. There's Belén Rueda as Julia, who's more than capable of bringing the emotions, and also the excellent Lluís Homar, who was decent in both Broken Embraces and Fermat's Room.

Then there's the obvious fact that Julia's Eyes follows (sort of) in the footsteps of the brilliant 2004 horror The Orphanage. Not because the poster says so, but because it was also produced by Del Toro and helmed by a relative newcomer. Plus both films share the talented Rueda as the female lead.

The other major thing the two have in common? They both have rather scary trailers.

Julia's Eyes (Los Ojos de Julia) is released on Friday 20th May. Read on for the full trailer, or head this way to see more Julia's Eyes videos in the coming weeks.