| | | |
| --- | --- | --- |
| London Film Festival Line-Up Announced | | |
Written by Ivan Radford
Wednesday, 09 September 2009 14:57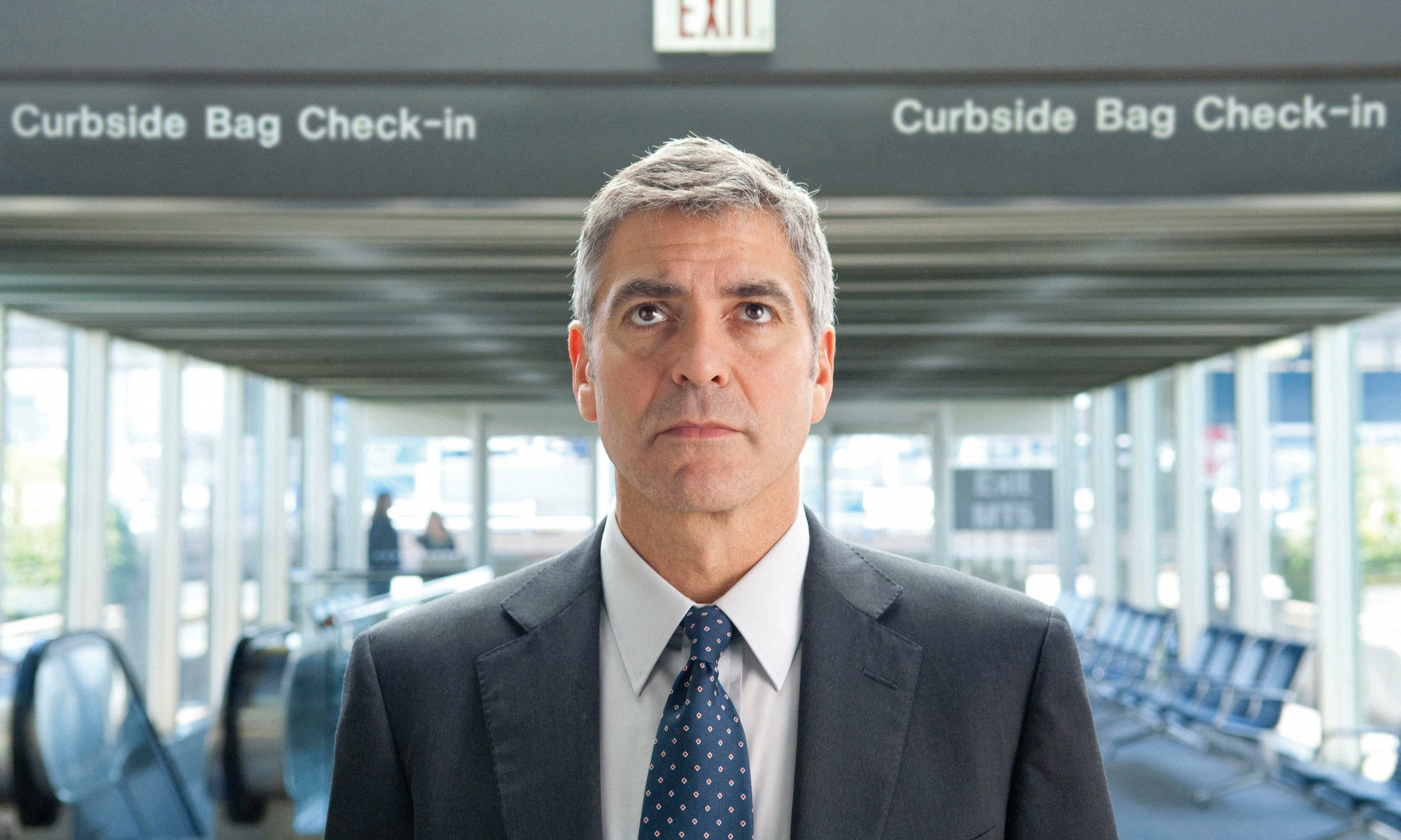 George Clooney will be king of the Festival this year. And we will be heckling him from the red carpet with all manner of questions. Yes, the full line-up for The Times BFI 53rd London Film Festival was announced today, and with 113 shorts and 191 feature films, it's looking to be pretty epic.

We already heard that Fantastic Mr Fox will be opening the show on Wednesday 14th October, with Sam Taylor Wood's Nowhere Boy as the closer, but what of in between? Well, Mr Cloney's going to be there. You might have guessed that one by now...

Gorgeous George (the voice of Fantastic Mr Fox) is also appearing in two other films: The Men Who Stare at Goats (which continues to look and sound hilariously amazing), and Jason Reitman's Up in the Air (pictured above). One of Ocean's 11 will also be in town, with Matt Damon starring in Soderbergh's The Informant!, while Tilda Swinton will jazz up Jim Jarmusch's latest, The Limits of Control. To cap it all off, The Coen Brothers will be bringing along A Serious Man (best. Trailer. Ever.) so it's hard not to think of this as the BFI Clooney-Fest 09.

But there are other film-makers gracing our capital, not least of them Mr Ang Lee, who will be Taking Woodstock to Leicester Square, and Lone Scherfig, whose An Education is making an appearance. Other celebrated Cannes cinema includes Lee Daniels' Precious and Jacques Audiard's A Prophet. And, perhaps most of exciting of all, the Palme d'Or winner, Michael Haneke's The White Ribbon.

Films also feature from 46 countries around the globe, including Boon Jong-Ho's Mother, and a series of directorial debuts from newcomers, from Tom Ford's A Single Man, to our own homegrown Paul King, with Bunny and the Bull, not to mention David Morrissey's Don't Worry about Me. More seasoned Brits turning up include Stephen Poliakoff (Glorious 39), whilst former festival attendees return, most notably John Hillcoat with his take on Cormac McCarthy's The Road.

If that ain't enough for you, oh demanding cinephiles, we're also getting 26 documentaries, the usual evening of archived city-related shorts in Trafalgar Square, and Toy Story 2, which will be shown in 3-D. If that doesn't get you going, then there's always the surprise film. Or you can just stalk George Clooney for two weeks. We know what we'll be doing...
The London Film Festival kicks off on Wednesday 14th October. It runs until Thursday 29th October. We'll see you there. For more information, head over to www.bfi.org.uk/lff