| | | |
| --- | --- | --- |
| Elysium trailer looks awfully familiar - in a good way | | |
Written by Ivan Radford
Wednesday, 10 April 2013 06:49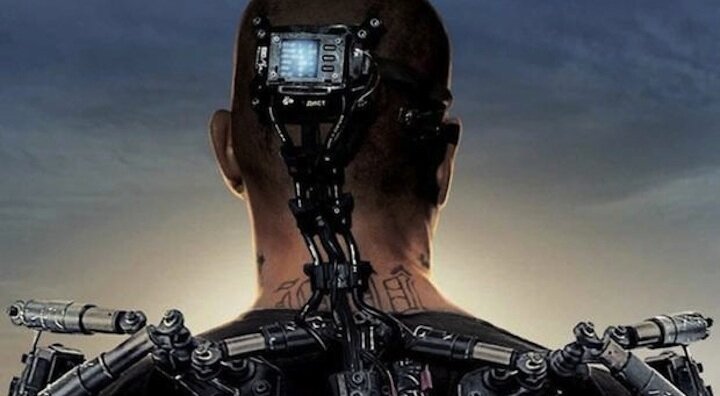 No poverty. No war. No illness. That's Elysium, where all the rich people live. The poor folk? They're still stuck on Earth. No wonder Matt Damon wants out. That's how Neill Blomkamp sees 2154 and judging by the Elysium trailer, it's every bit as impressive as District 9.
If anything it could a little too reminiscent. Social divide? Check. A one-man outcast fighting the system? Check. Transforming a normal guy into a monster? Check. Breaking into a secure facility? Check. A mech battle on-foot vs security forces with big guns? Check. A spaceship crashing into the ground? Check.
But if Elysium's trailer is playing up the similarities to keep fans of Blomkamp's first film interested, who can blame them? We know Neill can do political themes undercutting sci-fi without losing sight of character, while the thought of his make-up team being let loose on Matt Damon to give him the Blomkamp treatment is appealing. A brief flash of D9 vet Sharlto Copley as a villain whets the appetite even more.
Elysium is out in UK cinemas in September. Read on for the trailer.