| | | |
| --- | --- | --- |
| Stephen Fry Joins Sherlock Holmes | | |
Written by Ivan Radford
Monday, 27 September 2010 08:09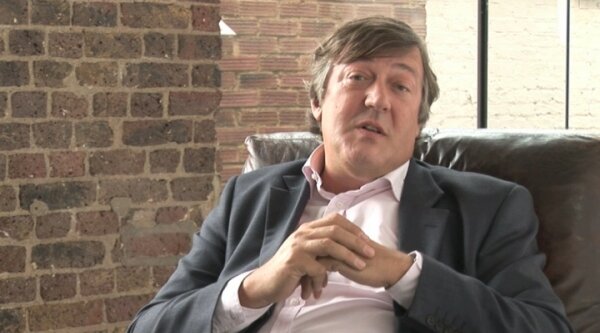 Now that Noomi Rapace is in on the sequel, Sherlock Holmes has got itself someone to play Mycroft Holmes. That someone is Stephen Fry.

Yes, the actor, comedian, writer and all-round King of Twitter has signed on to play the sleuth's older brother in Sherlock Holmes 2. Guy Ritchie's sequel will include Sherlock's mysterious sibling, which the excellent Mark Gatiss recently played in BBC's Sherlock, who is often portrayed as wiser than Sherlock, and more involved with the government's shadier dealings.

Fry made the announcement on Danny Baker's BBC radio show. The role sees Stephen continue to build a reputation in America following his TV series Stephen Fry in America and occasional appearances on US show Bones. He joins the returning stars of the first Sherlock Holmes movie, Robert Downey Jr. and Jude Law.

Written by Kieran and Michele Mulroney, Sherlock Holmes 2 starts production next month. The aim is to have it all packaged and shipped out for Friday 16th December next year. By which time we'll hopefully know who will be playing Moriarty...
Tags:
bbc
danny baker
guy ritchie
jude law
mark gatiss
moriarty
mycroft holmes
robert downey jr.
sequel
sherlock holmes