Interviews
| | | |
| --- | --- | --- |
| Press Conference: The Social Network | | |
Written by Ivan Radford
Monday, 11 October 2010 08:40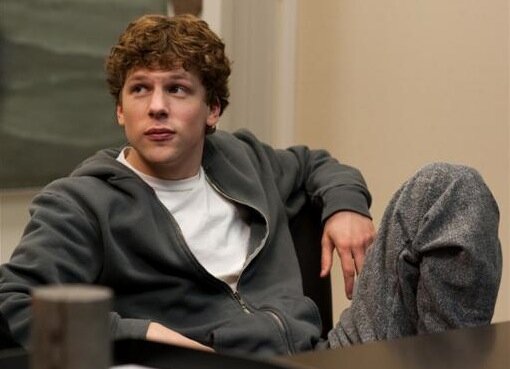 Given the sheer brilliance of The Social Network, it was imperative that we interviewed someone about the film, or at least the phenomenon that is Facebook. But with Mark Zuckerberg still ignoring my friend requests, we went for the next best thing: the guy pretending to be Mark Zuckerberg on screen. And his co-stars. And the guy who wrote the whole thing.

And so we sat down to witness the combined talent of Jesse Eisenberg, Andrew Garfield, Justin Timberlake and West Wing creator/Studio 60 legend Aaron Sorkin. Here's what they had to say about Facebook, Faust and summing up an entire generation of young people.
Add a comment
Read more...
| | | |
| --- | --- | --- |
| Q+A: The Last Exorcism | | |
Written by Ivan Radford
Thursday, 02 September 2010 12:19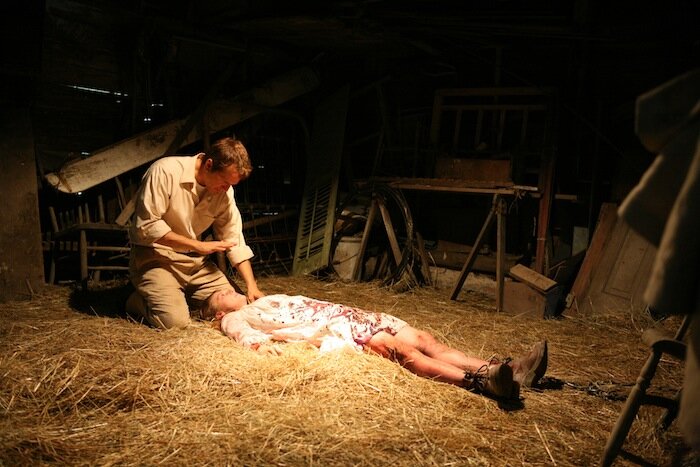 There aren't many people more disturbed or twisted than Eli Roth - the guy who gave the world Cabin Fever and both Hostel films. His latest creation, The Last Exorcism, is his own response to both the handheld craze of Paranormal Activity and the long-lasting reputation of The Exorcist. Which he first saw when he was six - something that might explain quite a lot.

In the run-up to The Last Exorcism's UK release, we sat down with Eli Roth (producer) and director Daniel Stamm to ask them about making a modern movie about possession. The resulting discussion covered everything from religious fundamentalism and District 9 to bashing cats to death with video cameras...
Add a comment
Read more...
| | | |
| --- | --- | --- |
| On the Carpet: Going the Distance World Premiere | | |
Written by Ivan Radford
Friday, 20 August 2010 10:48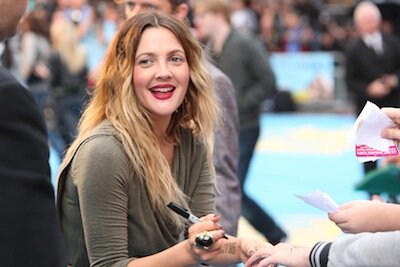 Leicester Square turned blue last night for the world premiere of Going the Distance, a rom-com that sees wannabe journalist Drew Barrymore and record company desk-monkey Justin Long hook up in New York and then keep the relationship going from opposite sides of the States.

Travelling all the way to London to show off their likeable movie, Justin and Drew strutted their stuff on the blue carpet (sexy photos are over here in our gallery). Joining the two leads were co-star Oliver Jackson-Cohen, director Nanette Burstein and the movie's unsigned band The Boxer Rebellion. And we were there to shout questions at all of them. Especially Justin Long - whose favourite movie soundtracks apparently include The Princess Bride and Back to the Future.
Add a comment
Read more...
| | | |
| --- | --- | --- |
| Q+A: Noomi Rapace | | |
Written by Ivan Radford
Friday, 20 August 2010 10:41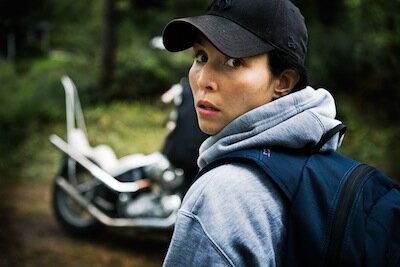 As The Girl who Played with Fire blazes into cinemas - following the wonderfully excellent The Girl with the Dragon Tattoo - things are heating up in Stieg Larrson's Millenium Trilogy. Not only is Lisbeth Salander now accused of murder and on the run from the police, but David Fincher is planning to remake the first film. In English. With Daniel Craig. And some girl from Nightmare on Elm Street (Rooney Mara).

But what about Noomi Rapace? As she negotiates a wave of Hollywood success, here's your chance to learn a little more about the enigmatic actress. Including the piercings and motorbike skills - all of which are real. A self-taught talent, she cut her hair and took boxing lessons for the part. She's the real deal, the actual Girl with the Dragon Tattoo. Except for one thing: the tattoo itself. That's the only fake bit.
Add a comment
Read more...
| | | |
| --- | --- | --- |
| Interview: Toby Kebbell | | |
Written by Ivan Radford
Monday, 09 August 2010 18:09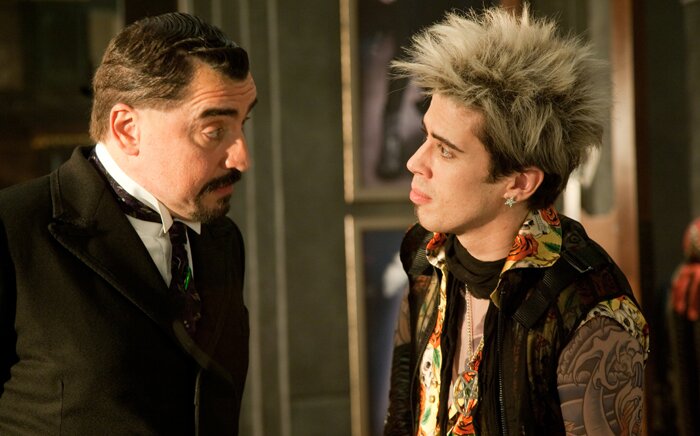 There's nothing like a warm London hotel to show you what a man's truly like. Most of us are just sweaty. But in a room full of underarm moisture, Toby Kebbell is the kind of man who pours you a glass of water. He's also the kind of man who has a rather strong love for platform shoes.

Kebbell plays Drake Stone in Disney's The Sorcerer's Apprentice, the evil pad-wan to Alfred Molina's villainous sorcerer. Sporting designer clothes, large heels and very vertical hair, it's a role that he makes the most of, channeling Russell Brand and David Blaine into a stylish, arrogant supporting part.

Previously appearing in Guy Ritchie's RocknRolla, Shane Meadows' Dead Man Shoes and Anton Corbijn's Control, Kebbell's had a varied movie past. So naturally he was an interesting guy to talk to about magic, his second Jerry Bruckheimer film (Sorcerer's Apprentice follows Prince of Persia), and his rather fetching footwear...
Add a comment
Last Updated on Monday, 11 July 2011 18:07
Read more...
<< Start < Prev 11

12

13 14 15 16 Next > End >>


Page 12 of 16