| | | |
| --- | --- | --- |
| Film review: X-Men: Apocalypse | | |
Written by Ivan Radford
Friday, 20 May 2016 17:33
Director: Bryan Singer
Cast: Jennifer Lawrence, Nicholas Hoult, Oscar Isaac, James McAvoy, Michael Fassbender
Certificate: 12A
"The third one's always the worst," quips Jean Grey (Sophie Turner) halfway through X-Men: Apocalypse - just in case you hadn't already guessed that director Bryan Singer didn't like Brett Ratner's The Last Stand from the fact that he invented an entire film (Days of Future Past) to eradicate it from existence. After the timey-wimey complexities of that convoluted retcon, though, X-Men: Apocalypse marks a return to simpler ideas: a giant, blue guy trying to destroy the world and a school-load of good mutants trying to stop him. And some jokes about that Brett Ratner sequel.
Read more...
| | | |
| --- | --- | --- |
| Film review: Bastille Day | | |
Written by Ivan Radford
Friday, 22 April 2016 11:45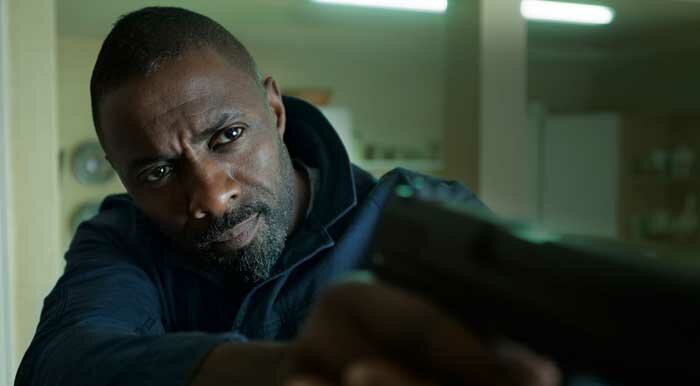 Director: James Watkins
Cast: Idris Elba, Richard Madden, Charlotte Le Bon
Certificate: 15
"Deploy the final hashtag," says the villainous mastermind behind a Paris bombing in Bastille Day. Given the events of 2015, it might seem a tad insensitsive to be releasing a film so soon in UK cinemas, but any concerns soon drift away within minutes of the film's opening - it's too cheesy to be tasteless.
Read more...
| | | |
| --- | --- | --- |
| Film review: Dheepan | | |
Written by Ivan Radford
Friday, 08 April 2016 10:02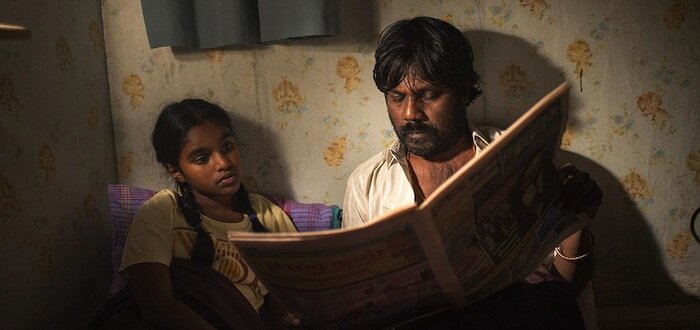 Director: Jacques Audiard
Cast: Antonythasan Jesuthasan, Kalieaswari Srinivasan, Claudine Vinasithamby
Certificate: 15
Immigration has never been a more pressing issue for the world at large, but it's something that has always been a part of civilisation: the need for the booming human population to move elsewhere, whether by necessity or desire, and make a new life. Jacques Audiard's Dheepan explores the issue, but never in the way that you expect.
Read more...
| | | |
| --- | --- | --- |
| Film review: Batman v Superman: Dawn of Justice | | |
Written by Ivan Radford
Sunday, 27 March 2016 11:12
Director: Zack Snyder
Cast: Ben Affleck, Henry Cavill, Jesse Eisenberg
Certificate: 12A
The ending of Man of Steel proved two things. Firstly, that superhero movies need to climax with something other than a gigantic object hurtling into a city. And secondly, that no matter how hard comic book movies may try, they often end up the same.
The spectre of 9/11 looms large over Hollywood - and it's perhaps no surprise that when tasked with coming up with something threatening and terrifying in scale, the attack on the Twin Towers is subconsciously called to so many writers' minds - a cultural act of catharsis, more than a commercial act of unoriginality. And so Zack Snyder's Superman film, like many sci-fi blockbusters before it, ended with a CGI monster battling a CGI monster in Metropolis, as skyscrapers toppled and innocent bystanders perished. Fans were in almost immediate uproar, some arguing that Superman would never let this happen and others that he was still young, he hadn't completed his Jedi training yet, and didn't know any better. The real issue, though, was that it was dull and repetitive.
Read more...
| | | |
| --- | --- | --- |
| Film review: Zoolander 2 | | |
Written by Ivan Radford
Friday, 12 February 2016 18:37
Director: Ben Stiller
Cast: Ben Stiller, Owen Wilson, Will Ferrell, Penelope Cruz
Certificate: 12
It was 1996 when Derek Zoolander was first introduced to the world at the VH1 Fashion Awards. 20 years later, he returns for his second big-screen outing and the joke is getting old. Ben Stiller's comedy creation was always based on a simple premise: a model who was really, really, ridiculously stupid, but also extremely good-looking.
Read more...
| | | |
| --- | --- | --- |
| Film review: Deadpool | | |
Written by Ivan Radford
Thursday, 11 February 2016 19:10
Director: Tim Miller
Cast: Ryan Reynolds, Morena Baccarin, Ed Skrein
Certificate: 15
Superhero movies. They're all the same. Action movies starring the world's sexiest man directed by some overpaid tool and produced by asshats. The opening credits of Deadpool alone make it clear that this isn't one of those movies. Sort of.
Read more...
| | | |
| --- | --- | --- |
| Film review: The Assassin | | |
Written by Ivan Radford
Saturday, 23 January 2016 19:41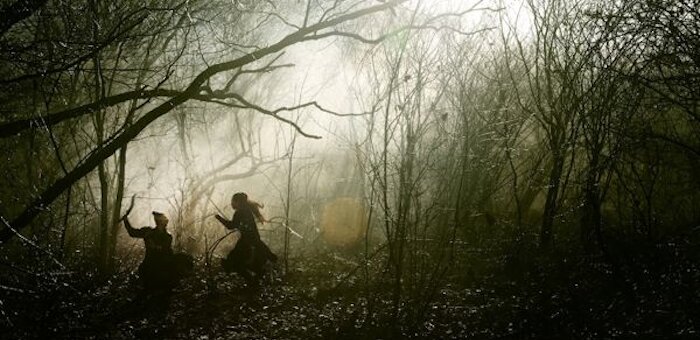 Director: Hou Hsiao-Hsien
Cast: Qi Shu, Chen Chang, Satoshi Tsumabuki, Shao-Huai Chang
Certificate: 12A
There are martial arts movies and there are martial arts movies. The Assassin isn't either.
The film follows a trained killer, who has no problem dispatching targets. Then, one day, they flinch, after an assignment finds them face to face with a child. It's something that could be straight out of a Jason Bourne film, or another conventional blockbuster, except our killer is a young girl and our tale takes place in 7th-century China.
But even then, Hou Hsiao-Hsien doesn't follow the conventions you would expect from a wuxia film. Ang Lee and Zhang Yimou have presented the genre as an art form of quick, elegant action, but The Assassin is as slow and deliberate as the eight-year gap since the director's last film.
Following her failed mission, Yinniang (Shu Qi) is given another more challenging task: go back to her hometown to kill governor Tian Ji'an (Chang Chen), to whom she was once betrothed. Old passions! New wounds! Again you might expect something heated or charged, but again, The Assassin refuses to play ball. There's a constant sense of restraint underlying the whole affair - something that gives events a grounded, understated tone.
That's reinforced by Hsiao-Hsien's decision to shoot everything in what seems like 4:3 ratio - from the black-and-white opening presetend in a decidedly non-widescreen, this is arguably the least cinematic martial arts movie ever to grace the big screen. At times, the effect is almost like watching a documentary.
What unspools is a gradual revealing of corruption and emotional conflict, as other parties emerge with their own designs upon the governor's position. But beneath the quiet surface lies beauty in abundance: shots of misty lakes and silver forests feel all the more enchanting for their believable realism. The action, meanwhile, is all the more breathtaking: fights are not extravagant, operatic set pieces, but rather short, sharp bursts of violence. You've never seen martial arts like this. The Assassin is a showcase for stunning choreographed brutality, made brutally efficient; After all, Yinniang is so strong, would why she bother to string battles out?
The incredible Shu Qi is central to that powerful stillness. Through all of the confrontations, there no clunky, dramatic exchanges, which means she must convey her character's shifting feelings through movements rather than words. The result is challenging in its detachment, but engrossing in its mystery; an intoxicating gem precisely because it doesn't try to intoxicate. The only explicit insight into her turmoil comes from a conversation with her mentor (against a subtly gorgeous landscape). "Your skill is matchless," says her teacher. "But your mind is hostage to human sentiments." The first part is undoubtedly true.

| | | |
| --- | --- | --- |
| Film review: The Big Short | | |
Written by Ivan Radford
Friday, 22 January 2016 13:26
Director: Adam McKay
Cast: Ryan Gosling, Christian Bale, Steve Carell, Brad Pitt
Certificate: 15
What are the odds that someone would make a piece of light entertainment about the US housing market crash? What are the odds that it would be a comedy? And what are the odds, even then, that it would be funny, accurate and nominated for multiple Oscars?
Read more...
| | | |
| --- | --- | --- |
| Film review: Star Wars: Episode VII: The Force Awakens | | |
Written by Ivan Radford
Wednesday, 23 December 2015 12:08
"It's true. All of it," says Han Solo (Ford) to the young whippersnappers opposite him in the middle of The Force Awakens. It's a moment that marks the baton being passed from one generation to the next - a recognition of what's behind in order to move forwards.
That balance of old and new is something of a recurring theme in Hollywood this year, as franchises return, reboot and are otherwise rejigged for a fresh audience. The Force Awakens arrives in the shadow of SPECTRE, two titles that knowingly acknowledge the phantom of history. Even JJ Abrams comes to the project with an attempt to do something similar for the Starship Enterprise hanging over him. Where both failed, though, Star Wars succeeds: Episode VII is the film that SPECTRE and Star Trek Into Darkness wanted to be.
It's no mistake that original trilogy writer Lawrence Kasdan penned the script, alongside Toy Story 3's Michael Arndt and Abrams. Together, the trio pull off the balancing act that eluded James Bond and Captain Kirk before them: they manage to be self-referential, but also reverential; a mix of awareness and humour, coupled with respect and pathos.
When jokes (and there are many) are made at Star Wars' expense, they're not the meta gags of fans and writers, but are driven by the characters. At one point, former stormtrooper Finn (John Boyega) talks to Solo about how they're going to achieve a seemingly impossible mission. "We can figure it out. We'll use the Force," he suggests. "That's not how the Force works, kid," comes the deadpan reply. When Rey (Daisy Ridley) encounters the Millennium Falcon, she gasps. "It made the Kessel Run in 14 parsecs!" "12," mutters Solo.
The result is a feeling that it's not just the movie mantle being passed down, but also the mythology - and the familiar faces, from Carrie Fisher's Leia to R2-D2 and C-3PO, really are the stuff of legend. Set years after Return of the Jedi, those events have now passed into myth, details forgotten, others misinterpreted. It's telling that each character has their own understanding of what the Force is, and how it relates to them. With Vader gone and Luke Skywalker missing, there's a sea of confusion across the galaxy: good guys are rumoured to have gone bad, bad guys feel the pull of the Light Side on their conscience, and Mark Hamill has a beard. There's a balance to the Force, but not necessarily in how people perceive it.
All of that detail lingers in the background, but it's never spelled out for audiences; this is blockbusting at its smartest and most subtle. It's only natural, for example, that the plot should echo what's gone before, albeit with a twist. For the first time, we glimpse under a stormtrooper helmet. We understand in more detail how a Death Star might work. We have a father figure in the form of Solo's craggy veteran, rather than a Sith or Jedi master. We even get a funky take on a Lightsaber, complete with hand guard.
The backdrop has also evolved: we gaze, open-mouthed, at our first hand-to-hand duel in a snow-filled forest. We witness the new generation of fighter pilots - in the form of Oscar Isaac's Poe Dameron (who wins our affection with only a few minutes of screen-time). And, throughout, we see women everywhere, from officers on the bridge of battleships to leading villain Captain Phasma (Gwendoline Christie). Even our young Jakku scavenger, Rey, shrugs off the sexism of decades ago. "I can run without you holding my hand," she snaps at her male counterpart, as she dashes through the desert.
The newcomers are natural successors to their starring roles. Ridley has the same hopeful optimism, and apparent gifts, that once defined Luke Skywalker - less a "Mary Sue" and more a progressive interpretation of the genre's traditional hero archetype; Adam Driver's Kylo Ren has as much complexity and depth as his stunning hair; John Boyega, meanwhile, moves from Attack the Block to space with the confidence of an experienced Hollywood A-lister, his charisma and natural comic timing fused with a wide-eyed enthusiasm about everything around him. "Did you see that?!" he cries, after shooting a TIE fighter. You can almost hear Han shouting back from 1977: "Don't get cocky."
The key, though, is in making all that seem so effortless. Ford slips back into his roguish boots with undeniable charm, while Fisher easily brings emotion and authority to her combat general. Only a subplot involving R2-D2 feels forced and overly convenient; the rest is as sleek as Abrams' modern visuals, yet grubby as your childhood memories of George Lucas' saga. Through this battered, beaten-up universe coasts a contemporary wave of creativity - led by the gleeful rolling of the droid BB-8. (Only in Star Wars can a piece of metal steal the show without it being a bad thing.)
The result has the feel of something ancient given a rough polish; the kind of recycled vibe that has always defined Star Wars, from the rebuilt Death Star in Episode VI (how fitting that the villains should lack the imagination to come up with a different plan) to Luke's repaired speeder in Episode IV. Episode VII sits right alongside those first three films, both for pacing, plotting and sheer entertainment. It's a hard line to hit, the one between the past and the future, but The Force Awakens nails it like Luke Skywalker hitting a womb rat in a T-16 Skyhopper. Unlike Star Trek Into Darkness and SPECTRE, the only thing it leaves you wanting is more - more details about these new characters and how they fit in. More dogfights. More Lightsabers. And more BB-8. As the box office figures keep on climbing around the world, the hype is only set to do the same. The magical thing? It's true. All of it.
| | | |
| --- | --- | --- |
| Film review: Grandma | | |
Written by Ivan Radford
Friday, 11 December 2015 07:45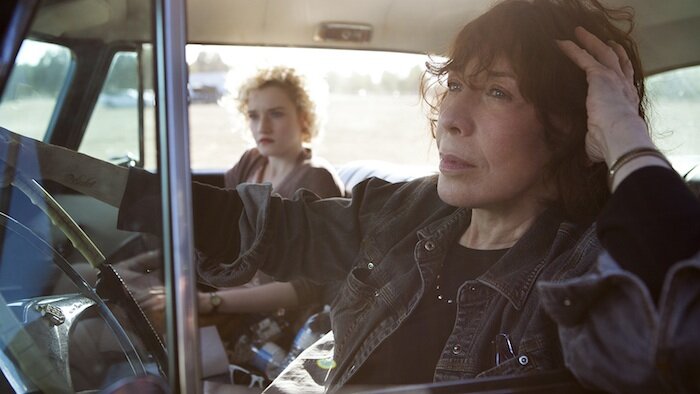 Director: Paul Weitz
Cast: Lily Tomlin, Julia Garner, Marcia Gay Harden
Certificate: 15
"Where can you get a reasonably priced abortion in this town?" That's the kind of grandmotherly advice you can expect from Elle (Lily Tomlin). 76 years of age, she's not afraid to say what she thinks - even in sweetest of situations. So when her granddaughter, Sage, turns up pregnant on her doorstep, she's as harsh as she is helpful.
What follows is an 80-minute jaunt around town, as the pair try to raise the funds for an abortion. It's funny, it's feisty and surprisingly feel-good.
Of course, even the foul-mouthed granny has become something of a familiar sight over the years, but it's the incredible performance by Lily Tomlin that makes it seem real. The veteran is joyously acerbic, firing out insults with a sharp tongue that you never see coming. If life gives you lemons, give them to Lily Tomlin and she'll squeeze every bitter drop out of them: she's sour, cantankerous and constantly purses his lips like she's just smelled rotten fish.
Tomlin's achievement, though, is to bring out the emotion behind that amusing anger: she's not just entertaining; she's believable. As we rake up old skeletons from her past, she gets worse with every encounter. She dismisses her ex, Olivia (a wonderfully sincere Judy Greer), and, in one of the movie's stand-out scenes, bruises a former partner (played with hindsight turned up to 11 by the gravelly Sam Elliott) by parachuting back into his life.
Paul Weitz's seemingly slight script, meanwhile, is deceptively bold: behind the spiky humour lies a frank tribute to the right of women to decide whether to keep a baby - a subject that is rarely discussed on screen in detail and even more rarely in such tender, sympathetic and funny ways. (This would make an excellent double-bill with Jenny Slate's Obvious Child.) Throughout, Tomlin's interactions with Sage confirm Julia Garner every bit the star that broke out in Electrick Children. Garner's innocence, shock and admiration bring out Elle's gentle side - without ever making her seem nice. No matter how much bonding goes on, Tomlin is resolutely horrible: the kind of woman who'd beat a boy up with a hockey stick without giving it a second thought. "You need to be able to say 'screw you' sometimes," she advises her young ward. It's not just being cruel to be kind: Grandma understands that sometimes in life, they're exactly the same thing.

| | | |
| --- | --- | --- |
| Film review: Bridge of Spies | | |
Written by Ivan Radford
Friday, 27 November 2015 16:38
Director: Steven Spielberg
Cast: Tom Hanks, Mark Rylance
How do you make a Steven Spielberg film starring Tom Hanks better? Hire Mark Rylance. The Wolf Hall star is a veteran of the stage - and a relative rarity on camera. In his 55 years, he's been in just 13 films, including the upcoming adaptation of BFG. To see him even stand up on screen, therefore, is something of a treat.
Hanks, on the other hand, is the consummate everyman, a darling of Hollywood - and everyone else besides. He can talk the talk like nobody's business. The pair are perfectly cast in Bridge of Spies, the true tale of a lawyer hired to defend a Russian spy at the height of the Cold War.
That alone guarantees Spielberg's drama to be a success.
We first meet Hanks' James Donovan as he's verbally sparring with a rival in a bar, his words leaping high-jumps over his opponents' arguments. Matt Charman's script gives the Forrest Gump star a chance to show off his comic timing; Hanks has rarely been funnier in his career. He's charmingly witty and endearingly honourable - in other words, the perfect guy to root for, as he stands up to the noble task of giving legal defence to an anti-American.
As things progress, Hanks is sent over to Berlin to negotiate a swap: the Russian for captured US pilot Gary Powers. It's an optimistic deal, but he's an optimistic guy, cheerfully blowing his nose even as he's faced with bizarre fake relatives, slimy lawyers (a top-notch Sebastian Koch) and street gangs.
That upbeat mood sets Bridge of Spies apart from cinema's military norm - it's not often, particularly in modern times, that a war flick can be genuinely uplifting. But before you start hearing alarm bells in your head, along comes Rylance as Rudolf Abel. Rylance's Soviet dials down Spielberg's sentimental streak by underplaying every scene: while Hanks gesticulates, he stays quiet and still.
The stage actor's performance, as you would expect, is physical to the last. The opening of the movie, which begins with him rather than Hanks, is notably silent, relying solely on Rylance's shambling walk and sunken shoulders to do the exposition for us. He carries the presence of Alain Delon in Le Samurai, with Spielberg at his most restrained in years.
When Mark does open up, it makes each line all the more effective - you can practically see Hanks leaning into him, waiting on his every word. In an era of explosions and loud gunfire, Bridge of Spies appreciates the rat-a-tat of dialogue - for both Abel and Donovan, speech is the artillery of choice. When the whole historical conflict boils down to it, all we're doing is watching two opposing sides exchange words. It's riveting to watch. "Aren't you worried?" asks Hanks. Rylance shoots back. "Would it help?"

<<

Start

<

Prev

1

2 3 4 5 6 7 8 9 10 Next > End >>


Page 1 of 255