Star Ratings
| | |
| --- | --- |
| | Amazing |
| | Well good |
| | Fun |
| | Meh |
| | Rubbish |
| | | |
| --- | --- | --- |
| LFF film review: My Old Lady | | |
Written by Ivan Radford
Wednesday, 15 October 2014 23:20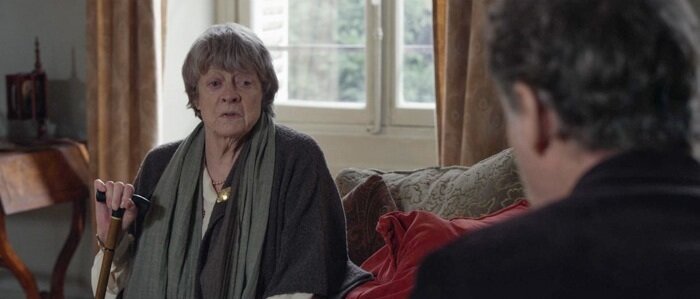 Director: Israel Horovitz Cast: Kevin Kline, Kristin Scott Thomas
Man goes to France. Man has no money. Man is white and privileged. Man inherits apartment from rich father. Man discovers old woman owns the apartment until she dies. Man meets old woman's daughter. Man learns life lessons from old woman and daughter.
It sounds hackneyed and Israel Horovitz's script is based on her own her theatre play - another warning sign - but My Old Lady is genuinely moving. That mostly stems from the cast, who deliver subtle, nuanced performances. Kevin Kline shines as Mathias Gold, grumpy, rude, selfish and depressed. Kristin Scott Thomas is equally accomplished as Chloe, unimpressed by Mathias, loyal to her mum and also very depressed. And, of course, Maggie Smith is genuinely funny as the stubborn old lady who speaks her mind no matter what. Let's call her Maggie Smith.
It's a pleasure to see Kline get an actual character to play after years of mediocre movies, but even more to see him interact with Scott Thomas; together, the odd couple elevate the angry-man-and-sweary-old-woman premise to something surprisingly deep, which tackles generational ties and inherited guilt with enough humour and pathos to keep you more than entertained for 100 minutes. Charming stuff.