Star Ratings
| | |
| --- | --- |
| | Amazing |
| | Well good |
| | Fun |
| | Meh |
| | Rubbish |
| | | |
| --- | --- | --- |
| Film review: The Man from U.N.C.L.E. | | |
Written by Ivan Radford
Friday, 14 August 2015 17:00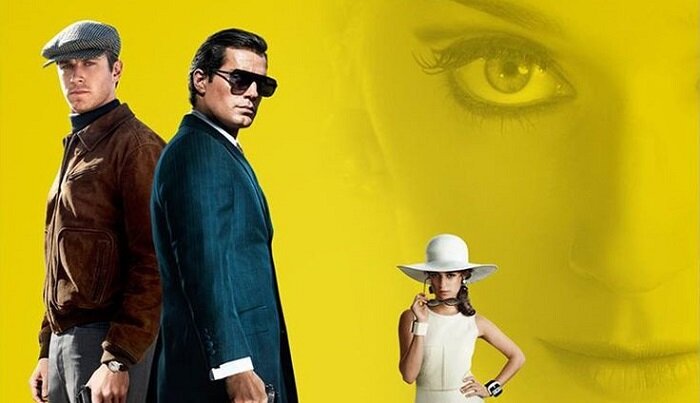 Director: Guy Ritchie
Cast: Henry Cavill, Armie Hammer, Alicia Vikander
Certificate: 15
"Dior should never be mixed with Paco Rabbane," impeccably dressed CIA agent Napoleon Solo (Cavill) insists to his Soviet counterpart, Illya Kuryakin (Hammer), as they attempt to pick out an outfit in The Man from U.N.C.L.E.. Shallow, silly and obsessed with surface appearance, it might be the most important scene in the whole film.
Guy Ritchie's reboot of the 1960s TV series arrives in a year tailor-made for spying: it follows the latest Mission: Impossible film into cinemas and paves the way for the next James Bond film. It can't help but pale in comparison, but The Man from U.N.C.L.E.'s secret is not to try: it's too busy looking in the mirror to bother with the competition.
The premise is taken back to its roots, with the odd couple paired up by American and Soviet intelligence to take down a mutual threat: Italian heiress Victoria Vinciguerra (the wonderfully feline Elizabeth Debicki), who has snared a scientist capable of building a nuclear warhead. But while the concept starts from scratch (complete with back-stories to explain our leads' motivations), Ritchie and Lionel Wigram's screenplay wisely keeps the setting the way it used to be: the 1960s context sets apart this world of simpler thrills from the extravagant explosions of modern espionage, resulting in a smorgasbord of colours and clothes that could have been torn from the pages of a period range catalogue from Marks and Spencer. (Some films come with warnings for their violence or sexual content. The Man from U.N.C.L.E. should come with a warning for your credit card bill.)
Cavill, whose charisma did not always shine through in Warner Bros' earnest take on Superman, slides into the role of Solo with an effortless twinkle, smirking his way through innuendos, car chases and hotel receptionists' underwear. Hammer has all the clout of two identical actors as Napoleon's polar opposite, clenching his fists and growling at anything that so much as resembles happiness. And yet, despite their entertaining (and inevitable) bromance, it is Alicia Vikander who walks away with the show as Gaby, the missing scientist's daughter. The script makes her good at fixing cars in an attempt to give her depth, but she brings all the substance herself, emerging as an equal to the two deceitful, distrusting males - after Testament of Youth and Ex Machina, Alicia has now completed a trilogy of films where she has whipped the movie's rug from under the feet of the men around her.
While the ensemble are acting up every line of dialogue, Ritchie's camera doesn't overdo it, playfully lingering in a truck with a bottle of wine while a set piece (that would no doubt be shot with handhelds by a contemporary) unfolds in the background. Here, his direction feels more confident than ever, presenting a thrillingly underplayed road pursuit in the opening minutes and indulging in some split-screen fun come the climax. Daniel Pemberton's score echoes the elegance and wit, sashaying between Lalo Schifrin and Ennio Morricone to marvellous effect. Add in against-type cameos from Hugh Grant and Jared Harris and the result is a cool pastiche that isn't ashamed to simply have fun. Sometimes, it's not just about how well you do something: it's about how good you look while doing it.