Star Ratings
| | |
| --- | --- |
| | Amazing |
| | Well good |
| | Fun |
| | Meh |
| | Rubbish |
| | | |
| --- | --- | --- |
| Film review: Hackney's Finest | | |
Written by Ivan Radford
Sunday, 05 April 2015 11:05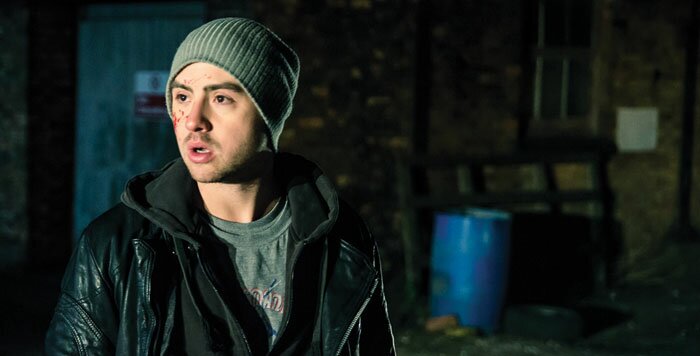 Director: Chris Bouchard
Cast: Nathaneal Wiseman
Certificate: 15
In 2009, The Hunt for Gollum was released online, a fan-made Lord of the Rings film that far exceeded its budget. Six years later and director Chris Bouchard returns with Hackney's Finest. But for all the innovative creativity behind his Tolkein project, Bouchard's feature-length debut feels sadly lacking in originality.
The film follows Sirus (Nathanael Wiseman), a heroin dealer with a habit of getting high on his own supply - usually, in the middle of shifts as a dispatcher at a local taxi firm. When he and his mates find themselves on the wrong side of a bent policeman, though, things soon escalate.
Nathanael Wiseman is believable enough as the cheeky Brit, but his voice over and dialogue never quite convince. Apart from an amusingly observed confrontation with his mum, meanwhile, the humour - usually involving banter with his friends - rarely hits home. The visuals, though, are impressive - Bouchard works with London's leading VFX firm Framestore - building up to a commendably bloody shootout.
The action-filled climax will please lovers of the genre (and those, after all, is whom this is aimed at) but alongside the grit and violence, the foul-mouthed cabbie company workers wind up feeling disjointed from the rest of the project. With little character depth for non-fans to hold on to (or, more importantly, to sympathise with), the uneven tone ends up distracting from the merits of the production. If The Hunt for Gollum was a calling card for an upcoming filmmaker, this feels disappointingly more like an old postcard from Guy Ritchie 20 years ago.