Star Ratings
| | |
| --- | --- |
| | Amazing |
| | Well good |
| | Fun |
| | Meh |
| | Rubbish |
| | | |
| --- | --- | --- |
| Film review: Mommy | | |
Written by Ivan Radford
Thursday, 19 March 2015 08:01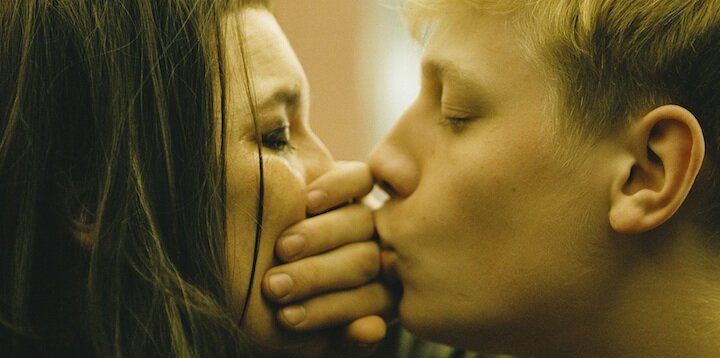 Director: Xavier Dolan
Cast: Antoine Olivier Pilon, Suzanne Clement, Anne Dorval
Certificate: 15
"We still love each other, right?" "That's what we're best at, buddy."
That's Steve and his mum, Die, in Xavier Dolan's new film, Mommy. When she says it, it really means something - because we see exactly what she goes through.
Steve is a handful, to say the least, the kind of troublemaker who gets kicked out of a juvenile institute for setting the canteen on fire. Looking after him, then, is a lot of work for a single mum, not to mention a single mum with no job.
Antoine Olivier Pilon is superb as the hyperactive, hyper-excitable, hyper-aggressive teen, one moment saying sweet things to his mum, then next blowing up in her face. But he's nothing compared to the enfant terrible behind the camera.
At the tender age of 25, Xavier Dolan has already notched up several impressive films, doing everything from writing and directing to starring and designing the costumes - often all at the same time. Here, he crafts his most mature and impressive film yet: one that knocks you for six, both technically and emotionally. The entire film is shot in a tight 1:1 aspect ratio, a square that leaves vertical black bars hemming in our couple. Halfway through, the trap expands to fill the full width of the screen: a brief moment where you feel Steve's freedom, before it's yanked away again. It's a stunning little slice of cinema. The fact that it's accompanied by Oasis makes it even more impressive.
For all the careful construction, though, Dolan gives his cast maximum room to shine; Pilon may dominate, but Suzanne Clement steals scenes as his susceptible, stammering neighbour, Kyla, who brings out the best and worst in the boy. Anne Dorval, though, emerges as the real star. Tender and tough, her mother does everything it takes for her boy, especially when she doesn't want to. After one key decision, you expect the film to stop, but it keeps going. As violence, tragedy and humour collide, this mess of human emotion is gloriously unabashed to witness. Through all the ups and downs, Dolan captures one constant truth: these characters love each other. And they're damn good at it.