Star Ratings
| | |
| --- | --- |
| | Amazing |
| | Well good |
| | Fun |
| | Meh |
| | Rubbish |
| | | |
| --- | --- | --- |
| Film review: Son of a Gun | | |
Written by Ivan Radford
Thursday, 29 January 2015 07:27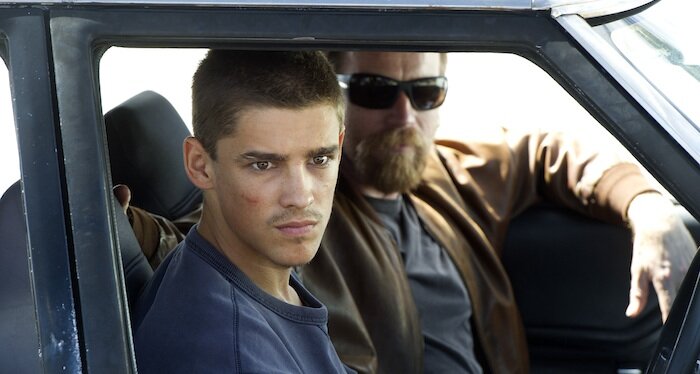 Director: Julius Avery
Cast: Ewan McGregor, Alicia Vikander, Brenton Thwaites
Certificate: 15
Son of a gun! When was the last time you heard anyone say that? It would fit right in with Julius Avery's film, which is full of equally clunky chunks of dialogue.
"Things are not what they seem," warns public enemy number one, Brendan, to prison newbie JR (Thwaites). Then he gets out a chess set and begins an unsubtle metaphor about thinking ahead of your opponent. "You can get checkmate in four," offers JR.
Taken under the convict's wing, the teen soon finds himself assisting in an escape and a heist. But can he really trust his mentor? Can he fit in with the hardened criminals? And who will win that all important game of chess?
Things unfold in a predictably unpredictable fashion, as JR's coming of age journey takes us from Starred Up-like jail time to Godfather-like gangster drama via film noir-like forbidden romance; a mix of genre tropes that sounds haphazard.
But things are not what they seem.
What could be cheesy or uneven on the page works surprisingly well on the screen, thanks to an excellent match of people in front of and behind the camera. Thwaites is ideal as the naive apprentice, ambitious but always looking slightly uncomfortable in his expensive leather jacket. Alicia Vikander is typically unrecognisable (and excellent) as token moll Tasha, torn between obeying orders and helping her lover.
It's Ewan McGregor, though, steals the show as the ruthless lawbreaker. It's a treat to see the actor play against type, complete with tattoos and facial hair. (Given the last time Ewan went full beard was Star Wars, seeing Obi-Wan shoot people is shockingly effective.) In fact, this feels like a return to form for the actor, who sinks his teeth into the meaty role with a physical presence he rarely displays - don't be surprised if you come out of the cinema thinking "McGregornaissance".
Avery, meanwhile, holds it all together with a pace that drives up the tension, even as the script threatens to veer off down a side road. He juggles aesthetics to match the changing tone, from the handheld indie opening that nails the oppressive claustrophobia of being behind bars to the riveting blockbuster-like escape sequence, complete with helicopter. His cast are with him every step, right down to the decision to retain Ewan's broad brogue accent, rather than try to emulate an Australian one; this is a film smart (and confident) enough to leave some questions unanswered, even as it spells out others a little too eagerly. Halfway between Hollywood and Australia, if this is a calling card for an upcoming filmmaker, it's an extremely gripping one. Checkmate? Not quite. But son of a gun, it's good.