Star Ratings
| | |
| --- | --- |
| | Amazing |
| | Well good |
| | Fun |
| | Meh |
| | Rubbish |
| | | |
| --- | --- | --- |
| Film review: American Sniper | | |
Written by Ivan Radford
Friday, 16 January 2015 07:44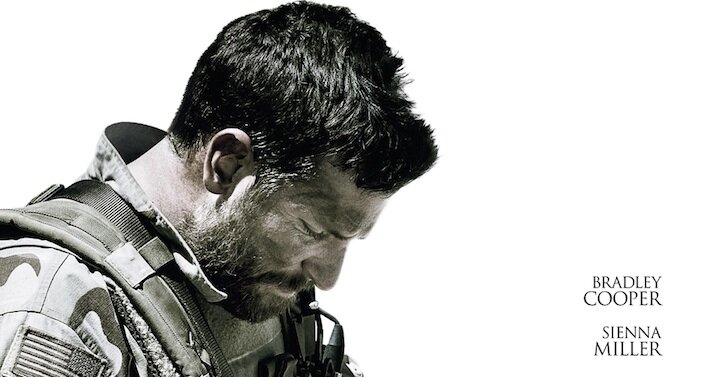 Director: Clint Eastwood
Cast: Bradley Cooper, Sienna Miller
Certificate: 15
American Sniper opens in the middle of a war zone, as Navy SEAL sniper Chris Kyle is faced with the decision to shoot a child or not. It's a sight that is familiar to anyone who has seen the trailer - a moment so striking and tense that Clint Eastwood even dares to repeat it again later in the film.
For Kyle, though, that's the essence of his existence: making the call on whether to pull the trigger or not. He lives for it - rather than living for his wife and kids. As a result, she weeps at home for her lost husband, while the men in Islamabad glorify him as a legend. You can see why: with 255 kills to his name, Kyle's accurate eye keeps countless Americans alive in Iraq. "The most lethal sniper in US military history", declares the trailer.
But Eastwood's account of Kyle's service isn't the pro-military movie it might be mistaken for: starting with his Bible-reading childhood and lessons in bullying from his dad, Jason Hall's script examines what makes a man want to become a killing machine. Bradley Cooper is unrecognisable as Chris, beefing up to play the cowboy with a mostly silent performance; compared to his fast-talking roles in American Hustle and The A-Team, Bradley becomes increasingly withdrawn, turning what starts out as a curious drama into a pained account of post-traumatic stress disorder.
Sienna Miller is equally superb as Taya, moving from flirtatious early romance to frustrated marriage. The pair work well together, selling their relationship over detached phone calls on Kyle's satellite phone, as he prepares to take another bad guy out. Eastwood presents the action with an immediacy that recalls Kathryn Bigelow's award-winning work with Jeremy Renner, keeping you on the edge of your seat without any gung-ho flourishes. It's an approach that gives events a deceptively complex air; Kyle may have the simplistic view of Iraqis as "savages", spurred on to ship out after seeing attacks on TV, but the movie is far from patriotic, paying as much, if not more, attention to psychological fallout as the movie's flag-waving finale.
The introduction of an enemy sniper may seem straight of an action movie playbook, but even his presence only serves to ramp up the tension - this is war as adrenaline, giving the audience a hit of the rush missing when Kyle's at home. Is he addicted the thrill? Haunted by those he couldn't save? Cooper's conflicted face is as sympathetic as it is sad. Think The Hurt Locker 2, in a good way.
Cooper spends his time with Miller and their baby staring at footage of kills on the telly, almost re-processing his experiences as video game-like entertainment. It's here that the bullets really fly. While Taya tends a kids' birthday party, Kyle perches, on edge, surveying the scene for potential risk; that opening scene stuck on a loop like a movie trailer he can't turn off.