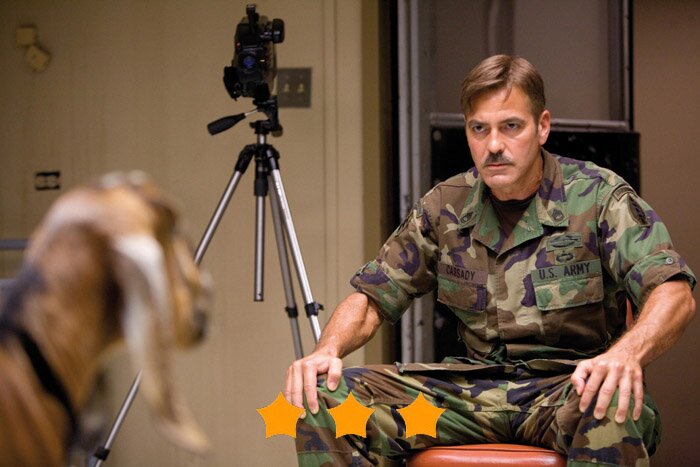 Director: Grant Heslov
Cast: George Clooney, Ewan McGregor, Jeff Bridges, Kevin Spacey
Certificate: 15
Be all that you can be. The slogan for the American army. Guts, courage, loyalty, patriotism. That's the kind of stuff they're talking about. Not staring at a goat until it keels over sideways. But there's a secret unit out there. A platoon of psychic soldiers. Trained to harness mother nature (and their own latent telepathic powers), they wage war in the battlefield of the mind. Full-on Jedi Warriors.